Self Gratification with Pictures - Outlaw 993 - Updated with Dec 2010 Mods!

03-01-2010, 06:59 AM

Self Gratification with Pictures - Outlaw 993 - Updated with April 2011 Mods!
---
Hi Guys,

As I know you are all alot of picture ****** and as Ive put a lot of time and resources into this project I thought I would post my recent 993 C2 makeover.

I have owned this car almost a decade and enjoyed every moment of it. For the cars 5th year anniversary I put Sport Design 18" on, had a glass out respray and replaced all rubber gaskets and seals and bought some sport seats (used) in black and had them recovered and installed with a three spoke CF steering wheel and some alloy and CF trim.

Over the years Ive slowly upgraded the car as funds and time will allow. There are some things Ive done that I wouldnt have had I known, some mods that were great bang for buck and some that were poor.

In 2010 my car is 16 years old and has been with me 10 years. Ive based my make over on the C2S vesuvious model of 1997 and also another rennlisters car which gave me inspriation along with pictures at the Porsche Museum of the boxster concept of 1993. Ive chosen Porsche colour P61W (steel grey) as the silver to make the accents. Its an official Porsche colour originally used for the centre of Speedlines wheels used on 993 GT2 and later on Anniversary Vesuvious C2S. Unfortunately it does not photograph well - its metallic "pearl" but looks flat grey in many of the pictures. Likewise the midnight blue is hard to get right and without sun looks black.....

The external and interior enhancements speak for themselves. I did the Turbo bumper install for this make over and had Kerscher in Germany build the speedline copies. Tyres are the new Bridgestone RE11 and Im very happy with these.

Here are a few more enhancements Ive done with brief commentary on whats hot and whats not, whats good value and whats poor value.

Engine:

Motorsound airbox - hot and good value
Motorsport exhaust tips - hot - one of my favourite parts of the car but very poor value
K&N Panel filter - Not hot and wouldnt waste your coin. Stick with OEM.
RS Pulley - Hot and good value. Dont know what it does exactly but I had no issue with pulsing of power etc like some...
RSR exhaust mufflers - Hot and good value. I love the sound but have hollow cats. Raspy and not too loud.
Steve Wong Chip- Hot and fair value. I bought this because being a 1993 build car I needed it when adding RS LWFW...
RS OEM Engine Mounts - Hot - Cheaper altrnatives available. Transmits a small amount more noise and vibration but in conjunction with RSR tranny mounts, golden rod, RSSK and LWFC a very good package.
Rennline Engine Carrier reinforcement - Not sure if this one really needs to be done for a street and occassional track car, cheap enough when engine is out but does require some outsource work (paint, weld and fitment).

Transmission/Running Gear:

Bilstein HD shocks with extra thread - Hot and excellent value. For fast street I dont think you can beat these for the $$$
Mo30 Springs - Hot. If you want a trouble free system with height down to RS+10-15mm this is the way to go. Frankly any lower than that would be a major PITA around here and spoil my enjoyment of this weekend warrior. If you want lower again try H&R.
Golden Rod + RSSK - Very Hot and excellent value. The shift quality is night and day. One of my top improvements bang for buck.
Weiltmeister Heim ball control rod - Take it or leave it. Improves shift feel very little but added security against OEM plastic ball socket failure (bound to happen once the car is as old as mine).
Autometrics front and rear tow eyes - Take it or leave it - Not expensive and if you need to be trailered could save your precious alloy wheels. Good security for the money.
Kerscher 18" 3 piece speedline style alloys - Hot but pricey. Custom made with 8x18 ET48 and 10.5x18 ET 54. These ar very agressive rear offsets but needed to get teh rear deep dish look. Beautifully crafted, very light (10kg or less per wheel) and seem to resist bending. Custom coloured P61W steelgrey centres. Only downside is they use 17" centres like many speedline and copies and he lug holes are smaller than OEM and cant take OEM locking nuts. I had to have the centres machined to allow factory center caps too!
RS adjustable sway bars and drop links - Not Hot and very expensive. If you are going as low as I am or lower you will likely need something stiffer. There are other OEM options wich are better value for a car that doesnt see dedicated track use....
Walords A arm bushes - Hot and great value. Technically my bushers werent yet shagged. However once the change was made to the new bushes steering became razor sharp. More agressive camber settings may have helped too....
Solid rear suspension mounts (shims) - Hot - good value to buy but very expensive to have installed - approx 10 hours work. These solid shims absolutely transform rear suspension handling making the car sit flatter and rotae with more predicability - brilliant for fast road and track and make the car so much more trustworthy on the limit.
RS LWFC - Hot - Fair value if old clutch is worn - Im still learning how this has improved handling. I already had ROW gearing. The tacho moves so qucikly now. The car feels more responsive and packaged with other changes above the sound in the cabin is very GT3/993RS. So far its proven to be an excellent upgrade with very few downsides - noise wasnt bad, vibration etc ok too and only a couple of stalls (which happen after lugging the engine).
OEM RSR Tranny Mounts - Hot and good value - recommended when doing LWFC.
Bridgestone Potenza Re11225/265 - Hot and Cheap! Many people have many opinions. These are heavier than euro equivalents but they stick like a dot rated, look good and are so communicative on the limit you will find them a revelation. I think more should try them....

Cosmetic:

Too many things to list but here aresome highlights...
Gerts FPB - Hot and great value. Fear drive ways no more! Ive ha this 10 years - when its scruffy take it off run the axle grinder over it and reinstall!
Techart Front Brake ducts/Fogs - Hot and very expensive. Not recommended. The kit alone was expensivebut that was the cheap part. My panel shop spent 10-12 hours making these things fit as you see them including having to modify the brand new turbo bumber from behind along with the techart parts themselves. I did the full kit piped into new inner guard liners - lovely dremel work but some brackets and panels for coolers needed cutting. Massive job. I upgraded with 6000k HID with digital ballasts and LEDs. They look lovely, work lovely and actually provide functional airflow to brakes using the deflectors and some fabrication from my panel shop - but when you add it all up its more expensive than a set of wheels!
HID main light upgrade - Hot and great value. These are one of the top 5 imporvements Ive made to the car at any cost. I cant understand why everyone doesnt do them - cheap and hugely benefical to driving at night.

Interior and other:

So many things again.....highlights:
Alloy cup holder (seat rail mounted) - Hot and great value. Holds large water bottles too.
Stable energies extinguisher bracket - Hot and great value. I use it to tart up my interior (used to keep the extinguisher in the hood). I recommend fire extinguisher for all air cooled guys - seen a couple of engine fires in club runs!
Interior Carbon - Hot but expensive. I love the look and feel but its alotta coin over the years spent on this stuff! Marcus from Germany is the man and has made all my pieces excluding OEM shifter, handbrake and 3 spoke wheel. The steering wheel is one of the most expensive single additions to the car in CF and classic grey - but if Im brutally honest its one of the items that gives me the most pleasure - very tactile.
Alloy **** surround and guage surrounds - Hot and cheap. Personal taste pieces but the star is the solid billet alloy ignition surround - now every time I put the key it feels so good (like the car is a bank vault - whch it may almost be!).
Instrument LED upgrades - Hot and cheap. I went multidirectional warn white and love them. My Porsche tech thinks its the first 993/964 hes seen with instrumens that can be read at night!
Sport seats with colour coded backs - Hot but not good value. Too heavy and too few benefits for the $$$. Mine have heat which is nice but were an expensive upgrade. They look sexy but thats about it. Stick with your factory seats!
Automatic Window lifter - Hot - cheap but can be time consuming to install - Great mod an probably up in my top 5 for conviencience. One touch up and down on drivers side just like it should have been front the factory!
Self Dipping rear vision mirror - Hot and fairly priced but install can be fiddly and expensive. Great if you drive at night. Dips reliably and good vision.
Rain sensor wiper control - Hot & great value. Easy to install and brings the ca up to first world spec. One less thing to have to do when focusing on keeping the car on the road in those tight twisties....


Various others including LED interior bayonet bulbs (boot and trunk lids too), Kenwood Audiophile Burr Brown DAC Head unit, Boston Acoustics front speakers (cross overs) with factory HiFi rears, Porsche overmats, clear film for front bumper/bonnet/guards, CF strut brace, new distributors, belts and bearings (preventative) etc etc

To Do List:

2010
Dach X pipes
Rennline Heater bypass Pipe
Alternator fan and shroud repaint (steel grey)

2011+
Guards LSD
9M billet heads
Motec

Many thanks to Mark at FD Motorsports and Gert from Carnewal for all the parts and advice supplied....
---
Last edited by Macca; 04-08-2011 at

05:42 AM

.

03-01-2010, 07:06 AM

---
---
Last edited by Macca; 03-02-2010 at

05:01 AM

.

03-01-2010, 07:12 AM

---
---
Last edited by Macca; 03-02-2010 at

05:05 AM

.

03-01-2010, 07:13 AM

---
Beautiful car & great write up on the substantial and well thought out modifications...

Congrats & enjoy!
---
Last edited by Nurburger; 03-01-2010 at

07:31 AM

.

03-01-2010, 07:21 AM

---
Amazing! The interior CF looks perfect. Great write-up and pics.

03-01-2010, 08:25 AM

---
Cheers Macca
Excellent info - to the point. Will take some of your advice on the mods.
Great looking car - simple and classic.
Regards

Ken

03-01-2010, 08:30 AM

---
Car looks great, nice job on the write up. A+.

03-01-2010, 09:04 AM

---
Thanks for the great descriptions and breakdown of value, etc. One question. Are the silver surrounds on the dials thinner than other ones I have seen? Some look like "caps" whereas yours look thin like my stock black ones.

03-01-2010, 09:45 AM

---
Beautiful. Love the color combination...

03-01-2010, 09:55 AM

---
I see you are slowly copying my car

Car is looking better and better


03-01-2010, 10:29 AM

---
Spectacular!
Nice work Mark

Definitely treating that car right

03-01-2010, 10:59 AM

---
Wow! Looks great.

Thanks for the writeup and your assesment of value per upgrade, very helpful for rookie slopers like me.

03-01-2010, 11:00 AM
Agent Orange
Rennlist Member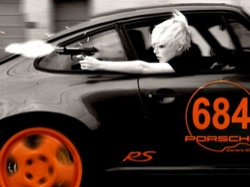 ---
Well done


03-01-2010, 11:04 AM
Guru
Lifetime Rennlist
Member

Rennlist Small
Business Sponsor

Join Date: Aug 2001
Location: yorba linda, ca
Posts: 15,541

---
Great work and great documentation!!

Wonderful looking car!

03-01-2010, 11:04 AM

---
Very nice machine Macca!! Well done Pal, very tasteful modifications!!
Thread
Thread Starter
Forum
Replies
Last Post
Racing & Drivers Education Forum

Posting Rules
You may not post new threads
You may not post replies
You may not post attachments
You may not edit your posts
---
HTML code is Off
---