Speedster type 993 photo thread

03-23-2009, 01:23 PM

---
This one is for sale in the Neatherlands - It's a little unclear as the car is listed as a 1990?!? but still nice all the same:
Here is the link:
http://www.finecars.cc/en/detail/car...tml?no_cache=1

03-23-2009, 04:45 PM
Addict
Rennlist Member
Join Date: Feb 2006
Posts: 419

---
There was a Black 993 Speedster in Italy that was for sale about 2 years ago..I inquired about it and it was already sold...so, there is a legitimate black on black one out there! I remember it having 18" turbo twists, sport seats and possibly carbon fiber dash...if memory serves correctly.

03-23-2009, 06:15 PM

---
It is very interesting.
There appear to be possibly three genuine 993 Speedsters (ex factory) pictured on this thread. None is denying Jerry C4S style speedster.
I have pictures of Butzi with his speedster and oter photographs of him with the car which I cannot locate. It was built by the factory and is based on a C2 NA chassis by the looks with the srandard C2 rear flares an front bumper.
Then there is Mark Porsches 993 Speedster. We have to assum factory but this car looks like its built on a C4S shell with wide rear fenders but no C4S side sills. Also turbo front bumper. Mark sounds like he likes his tuner Porsches so there is a chance of course this may be an ex factory recreation (or don after the car was originally built).

Interesting stuff....

M

03-23-2009, 07:11 PM

---

03-23-2009, 07:35 PM

03-23-2009, 07:51 PM

---
wipers being that far apart are also a dead giveaway
Well spotted even I didn't see that one

Scott that looks stunning but I'd like to see the rear screen - probably Lexan ... Any pictures from the rear?
I know it's another 964 but this is the one I like the best:
And here is another currently for sale in Japan: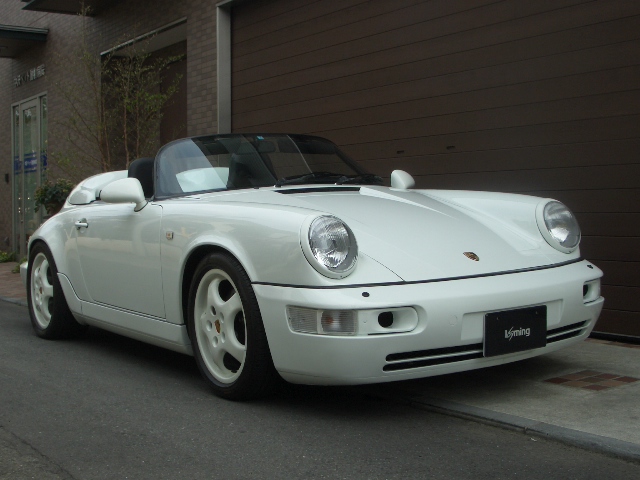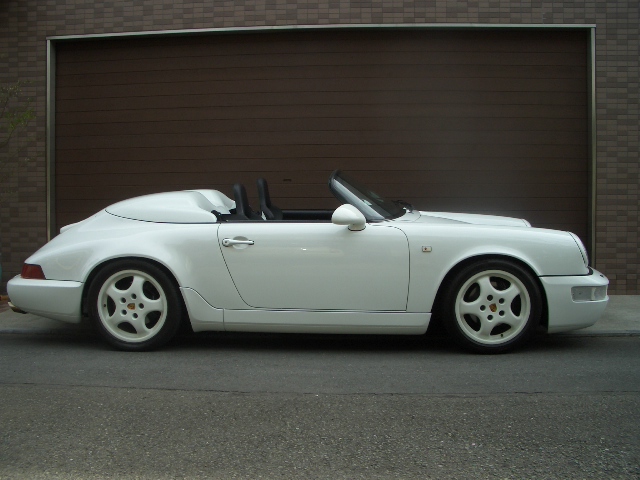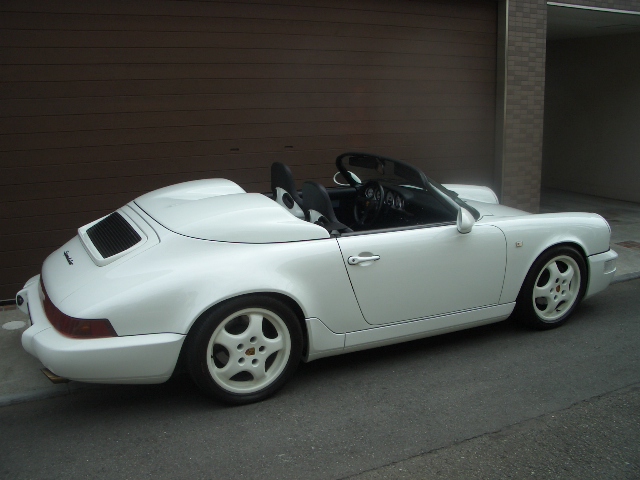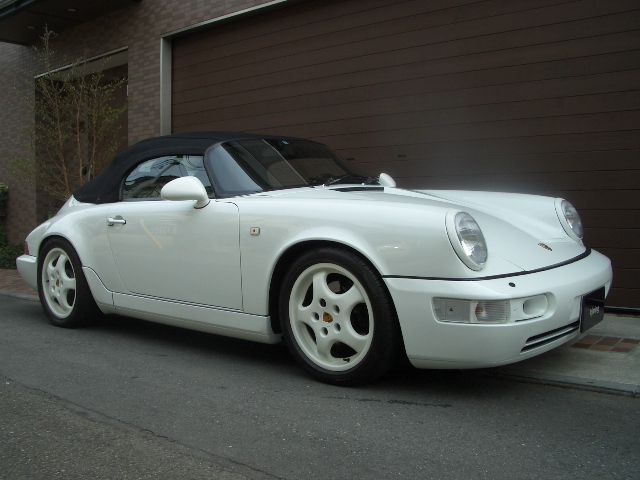 Lovely condition with factory installed Recaro buckets

Lastly one from Strosek which is a conversion:
LOL - Just changed my mined - I'll take the white one

03-23-2009, 08:03 PM

---
More this time with rollover hoops:
And just found this on Pelicanparts.com forum:
Below NICE:
Well worth a read:
http://forums.pelicanparts.com/showt...=340999&page=4
Back to the Strosek and like everything they do (from the front) what a PIG

03-23-2009, 09:10 PM
Super User
Join Date: May 2005
Location: Franklin, TN Where you can't swing a dead cat without hitting a Baptist church, they pay cops to be crossing guards, everything is closed on Sundays, can't buy beer in a liquor store and the Civil War is still being fought.
Posts: 4,857

---

03-23-2009, 09:33 PM