New Member/Owner. Kinda

10-14-2008, 02:43 AM
User
Join Date: Oct 2008
Location: Raleigh, N.C.
Posts: 531
Likes: 0
Received 0 Likes on 0 Posts

New Member/Owner. Kinda
---
Well crap. I wanted to introduce myself and I had this whole damn introduction paragraph typed out and almost ready to submit and then my Internet Explorer froze up and then closed. Anyway here's a somewhat condensed version. Below is a photo of my dad and myself back in '97 with his special ordered '96 Cabrio and his '86 Targa. The Targa was sold shortly after the photo was taken. Last week my dad handed me both the keys to the 993. Lucky me huh?

Actually he's been trying to turn it over to me for the past couple of years but I haven't had anywhere to store it. He hardly ever drove it and thats evident by the currently mileage of only 14,200. I think the reason he's owned it so long is that I kept reminding him that it is a classic design and the last of the air-cooled Porsches. Even though it's always been garaged I can't say he's taken the best care of it. Most of the time he would just park it with the top down for weeks at a time, which would really irritate the hell out of me but hey it's his car and he's stubborn, like me.

Plus I think it's only been waxed about 3 times. Yeah, I know. Anyhow, right now it's in my garage getting ready for a complete detail. To bad it's just the wrong time of the year to start enjoying a drop top.
Also below I posted a photo of me and my 2006 GTO which I sold last month and an old pic of my dad and his first Porsche, a 1966 912. The story behind the 912 is that after he and my mom wed in '72 they drove it out west on their honeymoon. Then in 1983/84 after it had been sitting in the driveway rusting for several years he sent it to a local guy to have it restored which ended up being a disaster. I'll put it to you this way. We ended up getting the engine and tranny back sometime in the early 90's, and that was about it. The tranny is still sitting in my dads garage and the engine was sold and is now a part of a 356.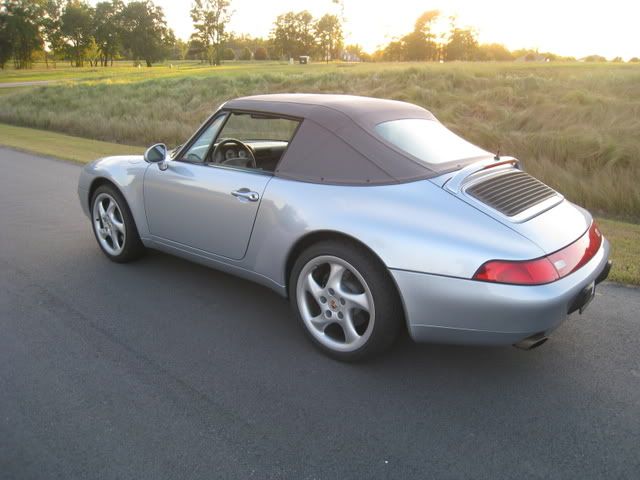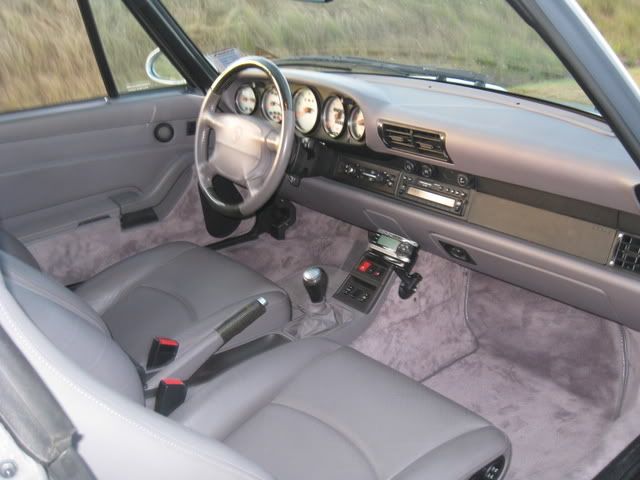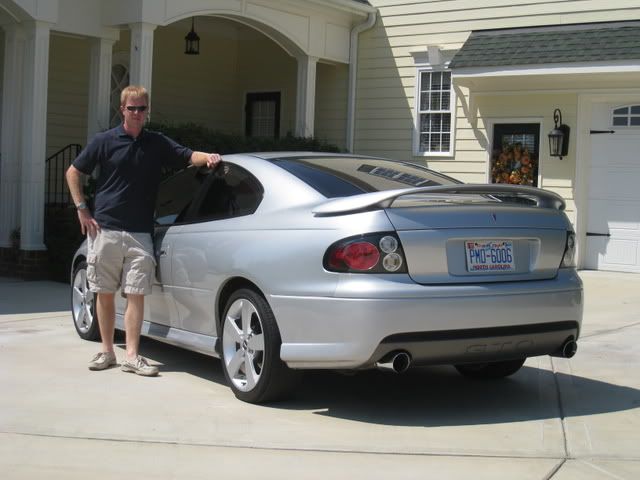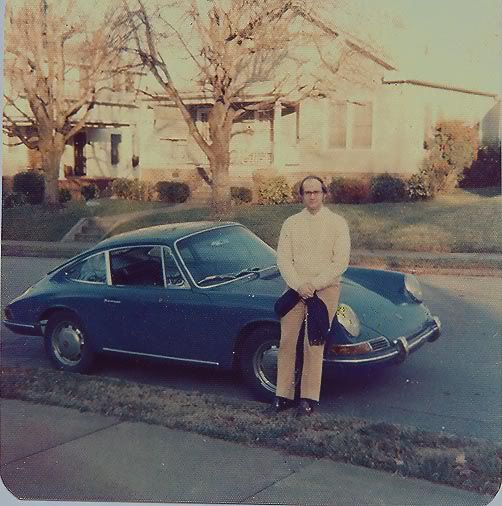 ---
Last edited by PMD 993; 10-14-2008 at

09:26 AM

.

10-14-2008, 06:37 AM
Super User
Join Date: May 2005
Location: Franklin, TN Where you can't swing a dead cat without hitting a Baptist church, they pay cops to be crossing guards, everything is closed on Sundays, can't buy beer in a liquor store and the Civil War is still being fought.
Posts: 4,857
Likes: 0
Received 0 Likes on 0 Posts

---
Congrats. What a great low mile car. Now get detailing we want to see pics of the car done.

Mike

10-14-2008, 09:41 AM

---
Congrats on the car and welcome to the board.
Two years ago my Dad handed me the keys to '95 C2 and I drove it from his home in Pheonix to my home in Dallas.
One of the best days of my life!
Same situation as your dad, he hardly drove it and was getting a little too old to get in and out of it.
Enjoy, these are fantastic automobiles!