The Official Show Your Ugly Mug and Car Thread Thingamajig

08-24-2006, 09:10 AM
Super User
Join Date: May 2005
Location: Franklin, TN Where you can't swing a dead cat without hitting a Baptist church, they pay cops to be crossing guards, everything is closed on Sundays, can't buy beer in a liquor store and the Civil War is still being fought.
Posts: 4,857

---
I never keep a car long enough to have my picture taken in front of it.

08-24-2006, 09:37 AM
Patent Pending
Rennlist Member
Join Date: Jun 2005
Location: Neither Here Nor There
Posts: 5,297

---
Originally Posted by delanobe
Me and my girlfriend at Spa Francorchamps.
What a fun weekend!


(There is a joke there, but I'm not going to say it.

)
By the way, if I had to pick one 993 as "the" Rennlist 993, it would have to be yours--that color with that Rennlist sticker near the skirts is awesome.

08-24-2006, 10:13 AM

---
Originally Posted by InTheAir
Roche - That's quite the shine you got there.
Jangobox - Was that your first track day??
Bill - nice rig!
95 C4 993 - Should I be calling BS on the whole "local PCA members" thing?

I suspect that is Mardi Gras and I hope those beads around your neck are for others.

Very cool pictures guys!
Nope, That was an after work romp at the cart track in Sterling, VA. Every now and then you need a "little" speed after work to blow off some steam. I need a few mods done before the 993 is track ready. Here's a pic of the wife too.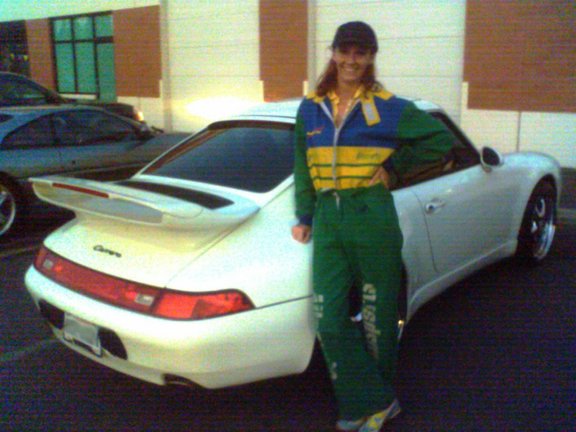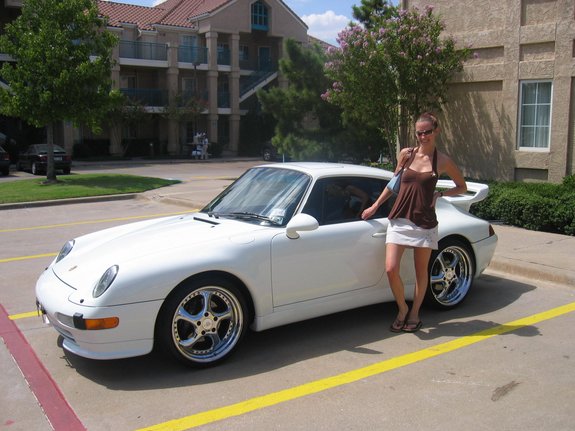 08-24-2006, 11:48 AM

---
Originally Posted by 993RS
Man times are changing! When I suggested a thread like this a couple of years back, did I ever get flack!


4.1/2 years ago to be exact

LOL, I was thinking the same think when I saw the thread..
So here is me with my Blue Meanie a couple of years ago: