I Might have lost my mind.....

08-17-2012, 06:14 PM

I Might have lost my mind.....
---
the 991& GTR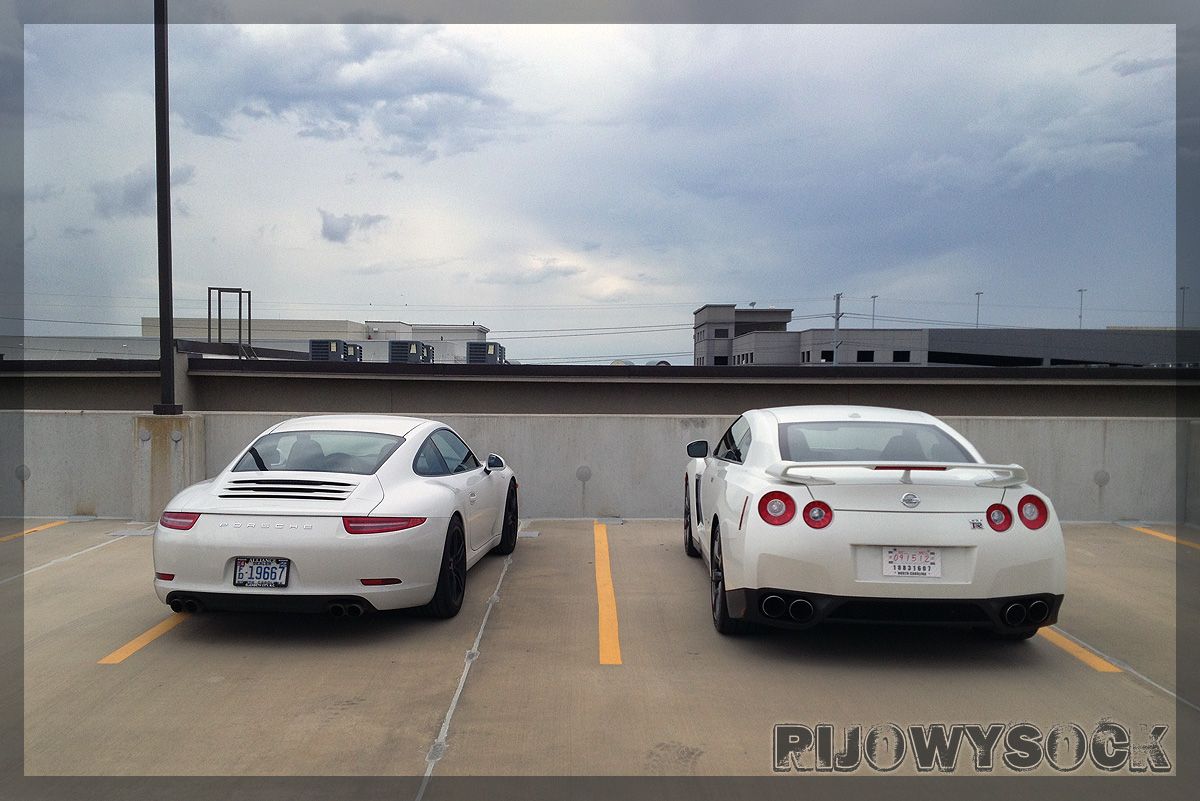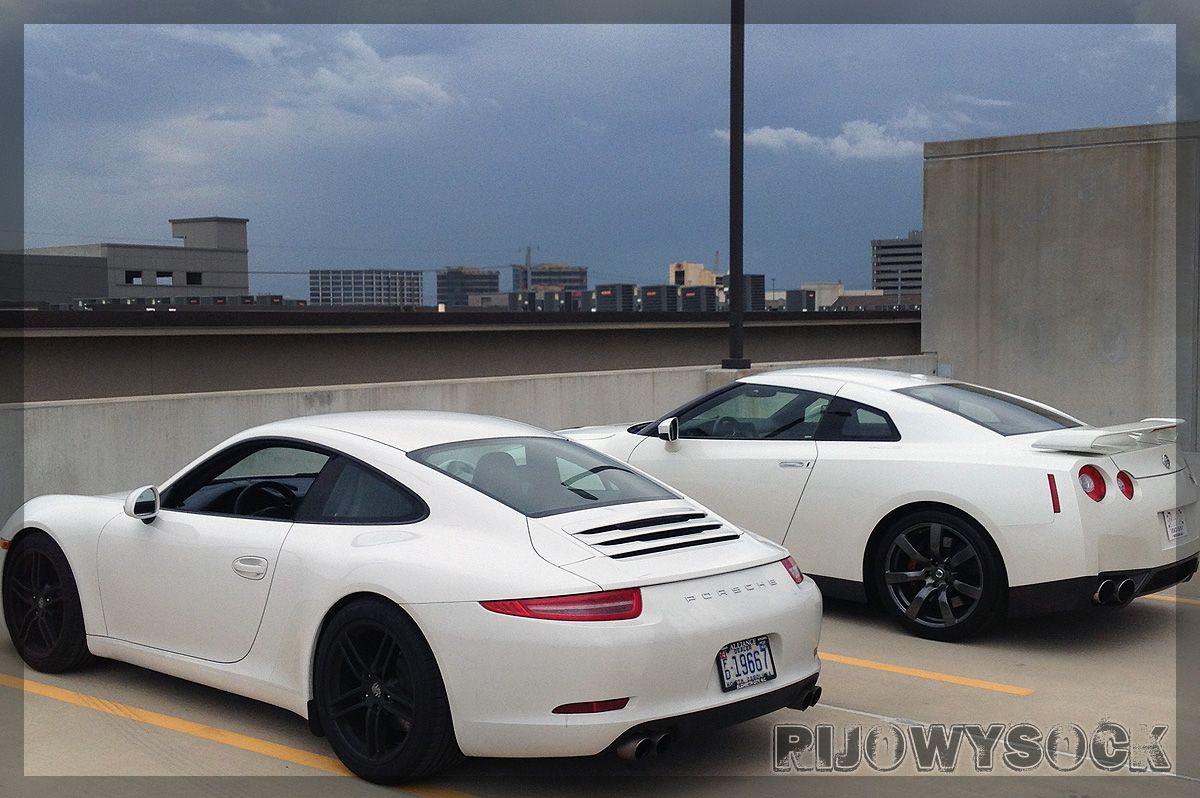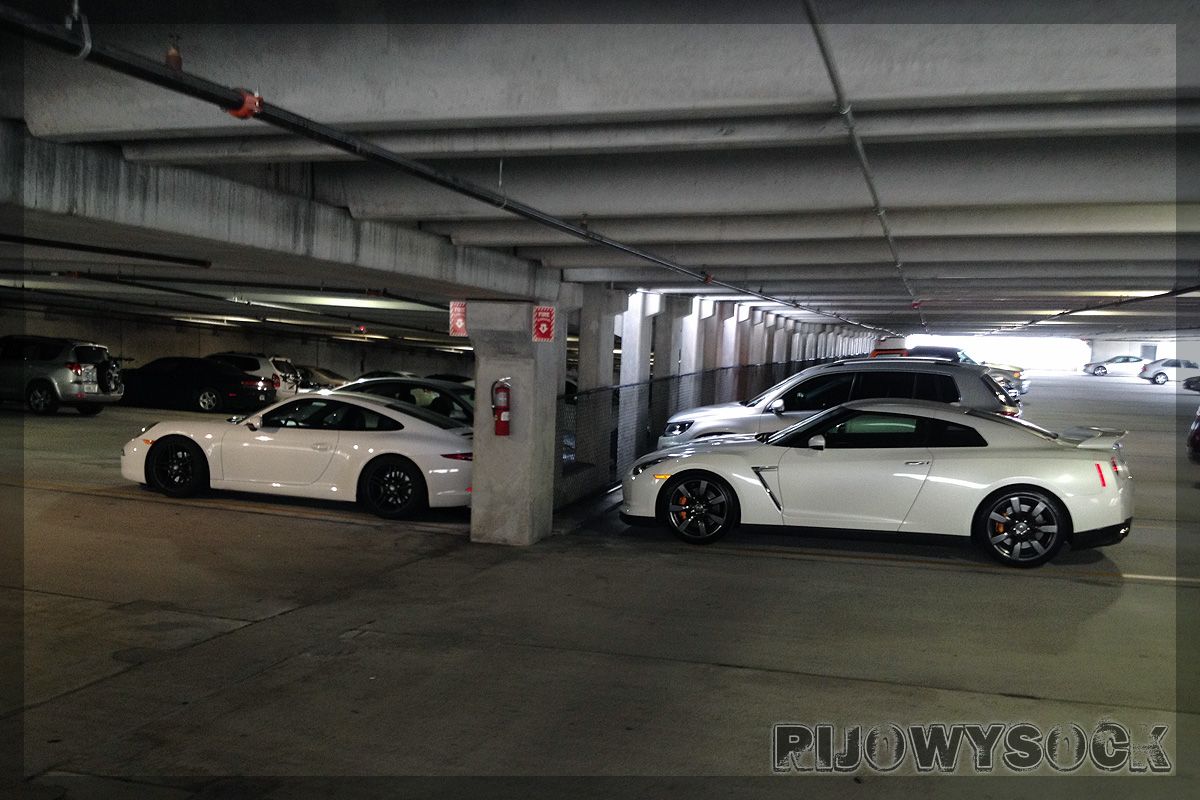 GT-R: Faster, more Torque
991: Everything else is better.
if you have been waffling on the two, go to nissan dealer and just open the glove box and take a look at the owners manual for GTR and you will instantly want 991... LOL. (single ply recycled toilet paper)..
boy the GT-R sure is fast tho!.
-riley
---
Last edited by rijowysock; 08-18-2012 at

12:11 AM

.

08-17-2012, 06:23 PM

---
Well done R. If you gonna buy a playstation car go for the best out there.

How many G you pulled in that parking entrance? You have 3 months till the Atom trade to set a personal record.
Happy motoring and stay off the track!

08-17-2012, 06:37 PM

---
GTR the product of me being bored and obsessing about the atom but not being able to have it...
playstation car explains it for sure... me and my friend decided the only people it gets attention from are those who make less than $8 an hour... LOL.. the controls are def playstation too... maybe nintendo DS...
everything is nicer on the 991... the only thing GT-R has going for it is speed, dont know why anyone would compare 911 TT to a GTR, EVER at all... the GT-R is a def just a Nissan sentra Coupe w/ a Turbo.

08-17-2012, 06:49 PM

---
As a matter of fact, the design of the GTR's display, was done in conjunction with Polyphony Digital.. They design the Gran Turismo game series for Sony PlayStation.

Porsche doesn't care for these things.. They just bought another mule GTR to compare with the next TT and GT cars.. : )

08-17-2012, 08:11 PM
Former Vendor
Join Date: Jul 2012
Location: Beverly Hills California
Posts: 175

---
EXACTLY

There will ALWAYS be a faster car, but no car does everything as well as a Porsche. Porsche has everything going for it, styling, build quality, performance, reliability, resale, individuality etc etc.

GET YOURSELF A 991!

08-18-2012, 12:14 AM

---
Originally Posted by
kosmo
DOnt use launch control or else !

http://www.youtube.com/watch?v=TOAXJTTc__w
lol. only the 09' has the warranty issue.
launched it like 5x today... it's ok... doesnt "take off" really...

08-18-2012, 12:02 PM

---

08-18-2012, 03:09 PM
User
Join Date: Dec 2011
Posts: 85

---
rijowysock, although this is a public forum and you're entitled to your say, your comment about people making less than $8 is downright demeaning and classless. For someone with your (I can only assume) wealth, one would expect something a little classier.