991 Turbo?

02-09-2013, 10:34 PM

---
I've read end of 2013 or early 2014. The 991 GT3 will be unvieled next month and is supposed to be available for order shortly thereafter with deliveries beginning later this year. I'd bet Porsche will show the TT within 6 months of the GT3 as it's the next model in line, but it's just a guess.

02-09-2013, 11:01 PM

02-10-2013, 05:29 PM
User
Join Date: Oct 2006
Posts: 55

---
I think unveiling will be at Frankfurt in September, first deliveries coming after the 1st of the year, the more equipped / mass deliveries occurring later in the summer. I remember I ordered a 2007 back when they first became available and delivery was Feb 2007 and it was a $155k window, which was a lot back then. But then again we are hearing more rumors about Turbo S being available sooner rather than later.

02-10-2013, 10:29 PM

---
Thanks for the info guys....For reasons most folks would agree with I hope the price for the turbo is around 150K and not 200K ....every once in a while I check the online configuration tool to see if the site is updated for the 991 turbo but I'm guessing now that won't happen until September ...thanks again!

02-10-2013, 10:35 PM
User
Join Date: Oct 2006
Posts: 55

---
It seems with every recent iteration of the 911 turbo, from 996-->997-->991 the base prices are going up roughly $20-$25k. That being said, the more loaded 997 turbo s coupe variants were in the $170-$180k range, it seems likely to think that a loaded 991 turbo with ceramics etc, will be close to $200k.

02-10-2013, 11:34 PM

---

02-11-2013, 06:54 AM
Addict
Rennlist Member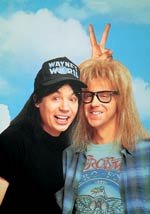 Join Date: Sep 2003
Location: Burlington/Barrie/Marco Island, Florida
Posts: 5,121

---

02-11-2013, 08:18 AM

---

02-11-2013, 11:22 AM
User
Join Date: Oct 2006
Posts: 55

---
Originally Posted by
Jamie140
That's a good article. It pretty much confirms the tri-turbo. Frankfurt will be interesting for sure.

02-18-2013, 03:46 PM

---
just heard from my dealer... it will indeed be Frankfurt and it will be an unveiling of the TURBO S simultaneously with the Turbo!!
There will be NO delay between the two, it could even be that the turbo will come one month AFTER the TURBO S
My pre-order stands, the car should be available end of year! and since they will both be available, it will be a turbo S!

It is not said to have such a momumental price-increase...