PTS 991 GT3 Colors

06-16-2014, 05:31 PM
Addict
Rennlist Member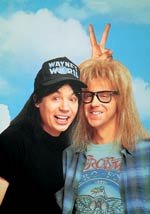 Join Date: Sep 2003
Location: Burlington/Barrie/Marco Island, Florida
Posts: 5,142

---
Originally Posted by
Z356
Desirable approved PTS colors in market (my guess):

1) Riviera Blue

2) Mexico Blue

3) Pastel Orange

4) Gulf Blue

5) Viper or RS Green

Desirable approved PTS Colors from my own personal perspective:

1) Viper (closest today to W25 'Signal Green' in my opinion)

2) Signal Green 22S

3) Signal Yellow

4) Riviera Blue

5) Lichtgrün / Light Green / Birch Green

6) Gulf Orange

7) Etna Blue

8) Maritime Blue

9) Fashion Grey

10) Voodoo Blue

Saludos,
Eduardo
Carmel
Spot on. I would add mint green, ice green metallic, fountain blue and white gold metallic.

06-17-2014, 09:16 PM

---

06-18-2014, 04:24 AM

06-18-2014, 12:27 PM

---

06-18-2014, 01:42 PM

Wheels and other subjects...
---



They CAN on the regular 991 models - both in gloss black & matching your exterior color. Both only come with visible brushed lip in metal. (see photos 1 & 2).

991 gt3 Model:
The standard wheels are done in 'Platinum Satin'. They do NOT offer any deviating color wheels on the gt3 OTHER than High Gloss 'Black' and 'Silver'. None can be ordered with brushed lip in metal. In the tradition of the gt3 series, at least going back to the 997 gt3 RS versions, their distinguishing characteristic has been that if painted, there was never a brushed lip in metal associated with it! So for the 991 gt3, Porsche has apparently gone back to this 'rule'. (see photo 3 & 4)



This option shown in photo by <3mph (see 6) by is not included in the US configurator - but it's available. But you might not appreciate its high cost (see photos 5, 6, 7). Compare them to photo 5. Do you see the difference in the treatment of the interior/back of the wheel?





Saludos,
Eduardo
Carmel

.
---
Last edited by Z356; 07-12-2014 at

09:11 PM

. Reason: Clarify a point on gt3 wheels