In for a penny; passing on the pound...

03-20-2017, 06:06 PM

In for a penny; passing on the pound...
---
We all understand wear and tear especially with daily drivers, but it's often difficult to imagine the process by which a car goes from new condition to the way it's often discovered. Such is the case with the latest find.

Originally, I intended to report that an early 6 speed coupe had been found dead. Looking at Jay's project prompts one to think that most all could be saved, but Jay's advantage is that he is starting with what appears to be a very straight body.

This coupe is a complete car that hasn't been wrecked, but there's barely an undamaged panel. The interior is there, but absolutely destroyed. Some things have been modified, some items are missing and others have been added for purposes unknown. Something built a nest under the hood, wiring has been ripped out of several areas and it appears that the PO felt that a handful of silicone sealant should fix just about any leak. The last thing I want to do is waste a 968, but this an absolute mess that I can't justify saving. Even her set of early numbers have taken a beating.

03-20-2017, 06:24 PM
Addict
Rennlist Member
Join Date: Apr 2016
Location: Houston, TX
Posts: 216

---

03-20-2017, 06:42 PM

---
Love the photo! No question. the rarest and possibly best piece of the car

Even the 9 is still intact.

03-20-2017, 07:05 PM

---
Yeah, I'm going to remove those numbers VERY carefully, restore them as best I can and hang the recessed badge hood on the wall. The rest? We'll see...
Several things are already spoken for

03-20-2017, 07:32 PM

---
I need the rear bumper cover!!!! Oh wait, you already spoke for that


03-20-2017, 07:51 PM

---
---
Last edited by chudson; 03-21-2017 at

10:33 AM

.

03-20-2017, 10:29 PM

03-20-2017, 10:32 PM

---
Curious - is the dash or rear window hatch salvageable? May need one....

03-20-2017, 11:22 PM

---
Dash is toast - covered in some sort of "fur". No joke...
Too early to commit to any parting. Me and a buddy need to divvy up for our needs first. Plus that would be a long way to ship a glass hatch. I would hope that you could find one closer - like CA?

03-20-2017, 11:24 PM
Addict
Lifetime Rennlist
Member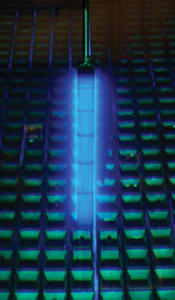 Join Date: May 2001
Location: Hotlanta - NE of the Perimeter
Posts: 10,992

03-21-2017, 01:06 AM
User
Join Date: May 2009
Posts: 47

---
Original radio? If so, and you end up parting out, I'm looking for one. Good luck with the project!

03-21-2017, 10:32 AM
Thread
Thread Starter
Forum
Replies
Last Post

Posting Rules
You may not post new threads
You may not post replies
You may not post attachments
You may not edit your posts
---
HTML code is Off
---