964 C4 light refurb

07-01-2017, 05:26 PM
Addict
Rennlist Member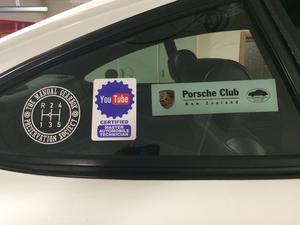 Join Date: May 2001
Location: Auckland, New Zealand.
Posts: 11,806

---
Originally Posted by C4inLA
Is the idea, seal the case, allow squeeze out, don't touch a thing for how long? When do you spin the crank? Is it recommended to install RMS during assembly vs after case cures?
Loctite 574 takes a while to cure. How long depends on the thickness of the gap, the metal type and the ambient temperature. I'm in no hurry so I will leave it for a few days. I have however checked the crank moved (as much as I can with the rods in rubber bands). It seems ok.

07-02-2017, 06:29 AM
Addict
Rennlist Member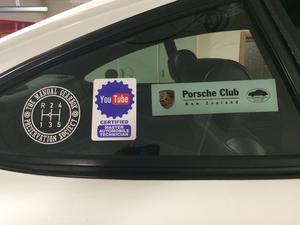 Join Date: May 2001
Location: Auckland, New Zealand.
Posts: 11,806

---
Through bolt fastening method - P fix it with a John McM mod (screw in top of the sharpie). Each bolt took less than one minute - I was a machine

Btw sorry for the one pic per post but at least it ensures that the sequence order is correct.
Place the bolt in from the bottom, hold it with a socket and then place the sharpie cap over the bolt thread and thread the o ring over it.
---
Last edited by John McM; 07-02-2017 at

07:18 AM

.