964 bikers

01-12-2013, 12:47 PM

---
I have had many bikes dating back to the late 50'ish, DKW's, Puch, Lambretta (scooter), NSU's, but the most fun bike was my Suzuki RG 500 Gamma with recut rotory valves increased compression and tuned expansion chambers. After that I bought a 1990 Honda VFR 750, great sport cruiser. Gave it all up for Kart racing, now I run 125cc shifters, which gives you quite a thrill and work out. We also did 250cc twin super karts, these thing are extremely fast, as a matter of fact, they will out run Wolf Henzler GT3 RSR around Laguna Sega by quite a margin.


01-12-2013, 12:59 PM

---
I had 3 bikes: 2 Kawi's and a Honda. All old school. After 22 years I ended up trading for the 964. No regrets. Though I really did love to ride. Still love to drive the 964. It tends to scratch that itch. Not the same, but similar enough that when you add in the creature comforts it works for me. Kids in the back, luggage to the airport, snow tires, comfrotable below 40 degrees F. Great stuff.

01-12-2013, 01:00 PM

---
I tried to like the biking thing but it wasn't for me. Went from riding a 50cc Honda Zoomer to buying a Buell XB9SX and collecting it from Essex to London on a cold, damp November day with no licence or training. Passed the test later but never really got on with riding - loved the look of the thing and the noise from the 1 litre Harley engine but that was it. Always too hot or too cold, hated wearing the protective gear, never really went fast on it and could never imagine myself pushing it like I do a car. Oh, and other road users make it very dangerous.

Still have a 200cc Vespa for the occasional warm day ride around London (it has not moved for months).

01-12-2013, 04:53 PM

---
For those in the know, my name indicates that i have a Honda Fireblade (reg number is the same as my name and it always gets a smile). I also have a 1999 Ducati 996BIP and a Honda VFR800 which i use to commute to work.

My first love is bikes and i could never give up riding them. I've had many over the years, but the one that i would liken to my 964 is my old 1977 Kawasaki 900 - raw and on the edge!

Cheers
Simon

01-12-2013, 05:28 PM

---
I got into two wheels nearly three years ago. First bought my daughter a LX50 Vespa to get herself to college and after enjoying rebuilding it for her I buit myself a Continental Orange Vespa 125GTS. Loved that, so after passing my bike test I bought a Honda 1300VTX to use for a 2500 mile tour around Spain with friends. The VTX is awesome on the road but not so hot on the twisties, so since I have no desire to prove my manhood have also bought a Triumph Bonneville 865 Black which I use for shorter solo trips. Finally last year the orange 125 was sold when I finished building a new Vespa 250GTS in the classic 2.7RS colours of Grand Prix White with Guards Red wheels. That's it for now, I definitely enjoy biking at a leasurely pace as a contrast to nailing a Porsche as fast as I can, the only regret is that we don't have enough fiar days to enjoy them more often!

01-12-2013, 06:19 PM

---
The wheelbase and steering geometry of a cruiser is better suited for cruising. They do have good low end torque which is nice in the mountains.

01-12-2013, 06:21 PM

---
Had loads of bikes, then got into cars, then back to bikes. Last two bikes I had were a sorted, but rough and ready, 05 Suzuki 1000 track bike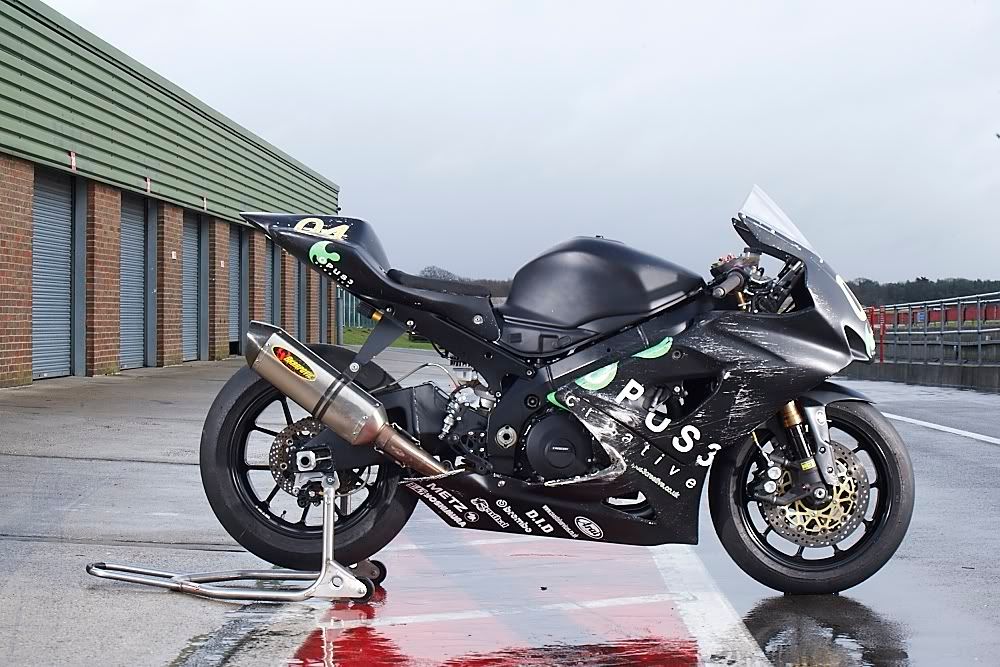 and a little back lane road bike (Aprilia SXV 550)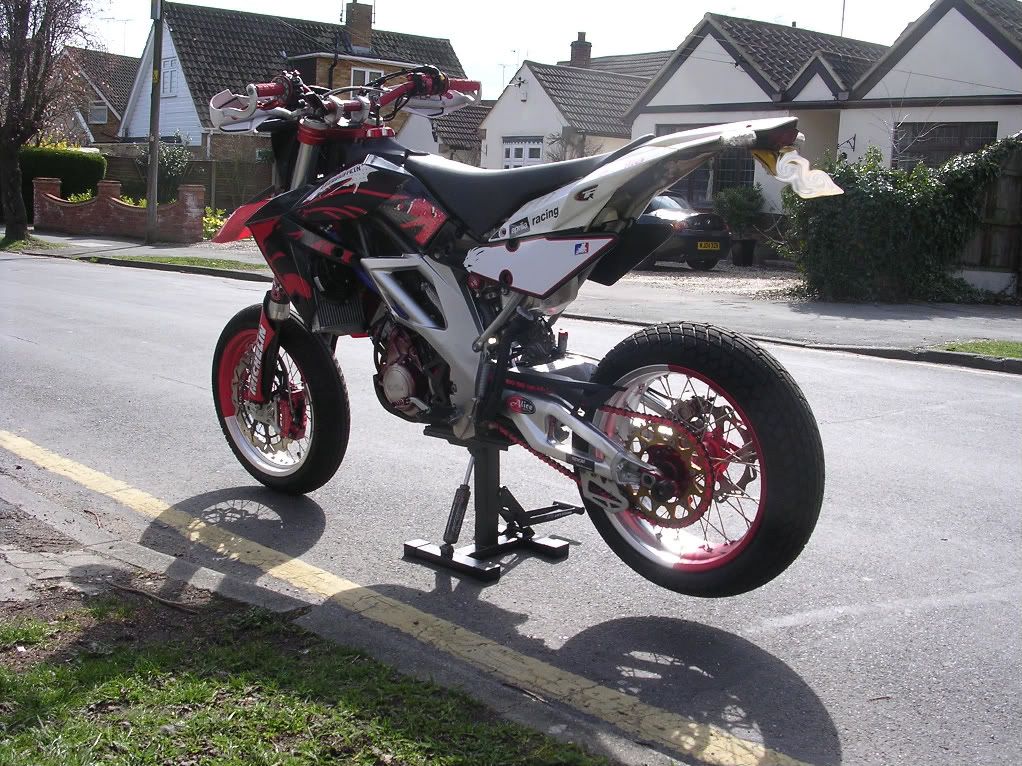 Unfortunately a serious accident on the Suzuki in May 2010 means I will never get on another bike, and still haven't found that 964 of my dreams lol.
This year the car money is going on new roof/windows/kitchen

IMHO, their is no comparison whatsoever between a 964 and and any bike, totally different experience. And my one huge car accident I walked away from (tough little suckers impact bumper 911's are)
John
---
Last edited by rocketdogbert; 01-12-2013 at

06:30 PM

. Reason: forgot the reason for posting duh!

01-12-2013, 06:43 PM

---
Daily driver is a Subaru Forester. Boxer engine, AWD, see a a pattern?
as noted in my signature, both departed and sorely missed.... Every time I see maritime blue on a Porsche, I think S4

01-12-2013, 06:44 PM

---
Allso had a big off on a bike.
Hurt a lot, so will probably notown another.
But still have a play when i get chance.
Last i had was a zxr750.
Nice till sum
[email protected]
stole it!

01-12-2013, 06:57 PM

---
Never said I wasn't old!!


I'm 52 and ride one my bikes pretty much every day through the good months, still quite a rush but I don't push it as much as I did 30-odd years ago!! One day they'll go in my study -- won't ever stop drive a Porsche though - they can bury me in one!


01-13-2013, 03:10 AM

---
I rarely ever get tempted to race with other car drivers on the roads , but odd thing is
When I meet a fast bike i can't resist ! ( quiet roads with bends ) biker cranked right over,
waiting right behind to blast past him on exit is a favourite. Then watch him really gun it to
Catch up on the straight. Nice if we part with a friendly wave after the fun.
---
Last edited by Turbo Jonny; 01-13-2013 at

03:27 AM

.