How to Remove Rear Bumper Face

11-29-2009, 12:43 AM

How to Remove Rear Bumper Face
---
Here is a How To on Removing the Rear Bumper Face.
This is a pretty easy thing to do.
This is what it looks like with the Bumper Face removed. Now time for cleaning.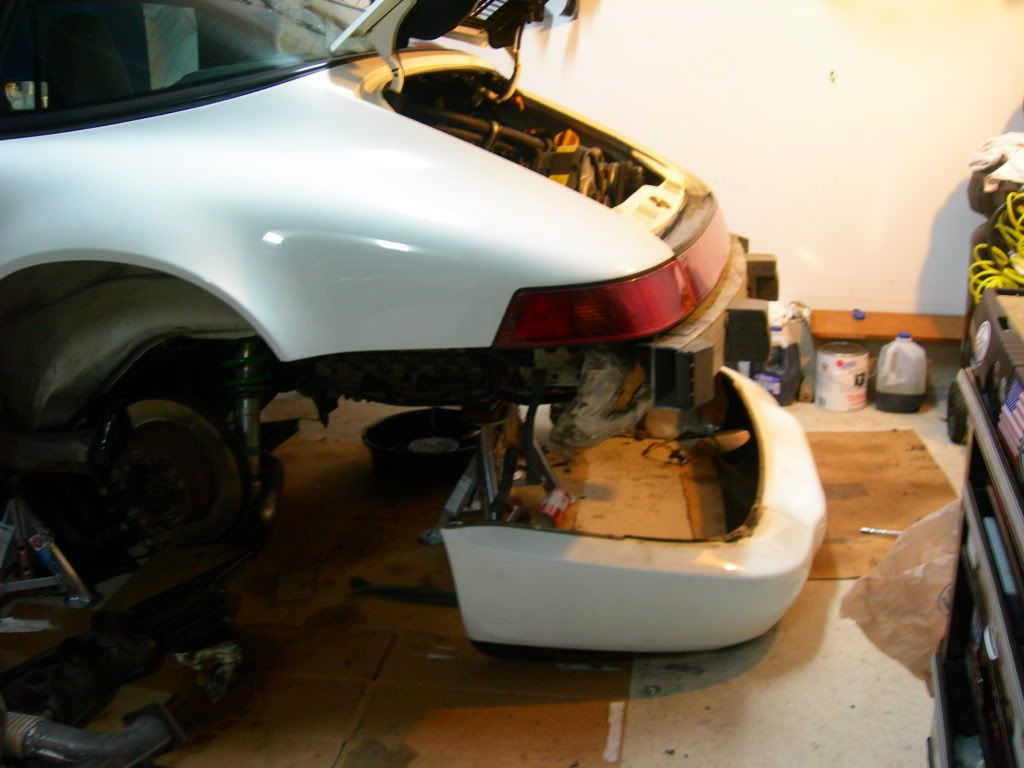 11-29-2009, 05:57 AM

---
That was a good and easy DIY-guide!

11-29-2009, 06:21 AM

---
Excellent - thanks for sharing!

11-29-2009, 12:50 PM

---
Cleaning behind there is on my list too. Thanks for the pictures


11-29-2009, 01:19 PM

---
Great step by step explanation with super clear pics too, thanks for sharing


11-30-2009, 12:26 AM

---
You can actually just remove the two long bolts holding the whole assembly including the alloy beam as one piece. I found it a bit easier that way.

Lots of cleaning ahead for you, but its worth it.

Looking good so far.

11-30-2009, 07:54 AM

---

12-01-2009, 06:51 AM

---
Wasn┤t it fixed there ? If not, someone took it off before ...
wide Regards
Norbert

12-01-2009, 08:16 AM

---
good point. There were some holes on that area of the bumper face and I might have broken them a bit. i'll post pics of that area sometime.

12-01-2009, 12:36 PM

12-01-2009, 05:38 PM

12-01-2009, 06:58 PM

---

Awe crap! :

All the previous little snipets I read about bumper removal never mentioned this little tid bit!

12-01-2009, 06:58 PM

---
Are people saying that the bumper face (rear PU) is rivetted to the reinforcement bar? And therefore the reinforcement bar should also be removed as per Pete's additional instructions above?

12-02-2009, 05:54 AM

---
No need for that ! The rivets must be drilled out after removing the rear light middelpart ( carefull without braking the noses ...
)
wide Regards
Norbert

12-02-2009, 10:40 AM

---
Let's assume you have a bone-stock 964 still having those 5 bumper rivets:
1) If you were of a mind to leave them in place, does someone know of a DIY "rivets stay in place" bumper removal thread?

or,
2) You drilled out the 5 rivets' heads for bumper removal. Is there a noticable sloppiness to the bumper upon its "no rivet" reassembly? (Or, any other downside?)
Thread
Thread Starter
Forum
Replies
Last Post
Racing & Drivers Education Forum
General Porsche Discussions Forum

Posting Rules
You may not post new threads
You may not post replies
You may not post attachments
You may not edit your posts
---
HTML code is Off
---