Redye job first pics.......

09-26-2009, 03:32 PM
Addict
Rennlist Member

Redye job first pics.......
---
All i can say is WOW, this stuff is amazing, so far i have finished the doors, center console, and drivers seat. I have the rear prepped but have not dyed it yet. And still have to start on passenger seat which i am dreading cause its so much work. Before and after pics. The seat looks and feels brand new. I will post pics of the entire interior when im done.
Before..........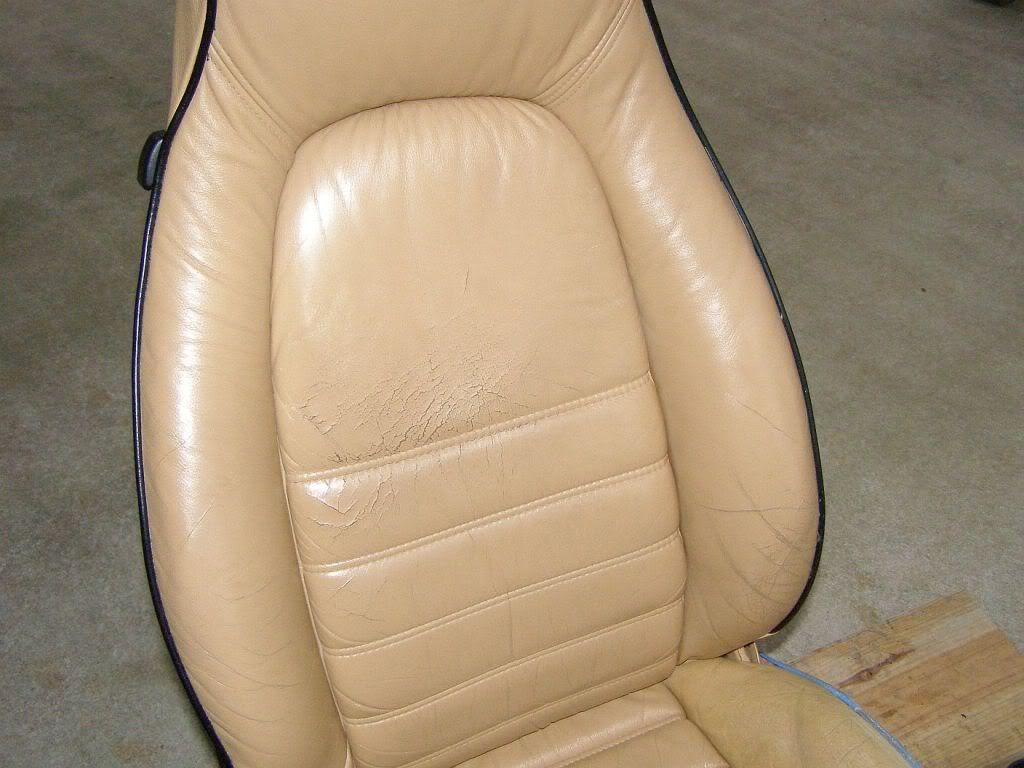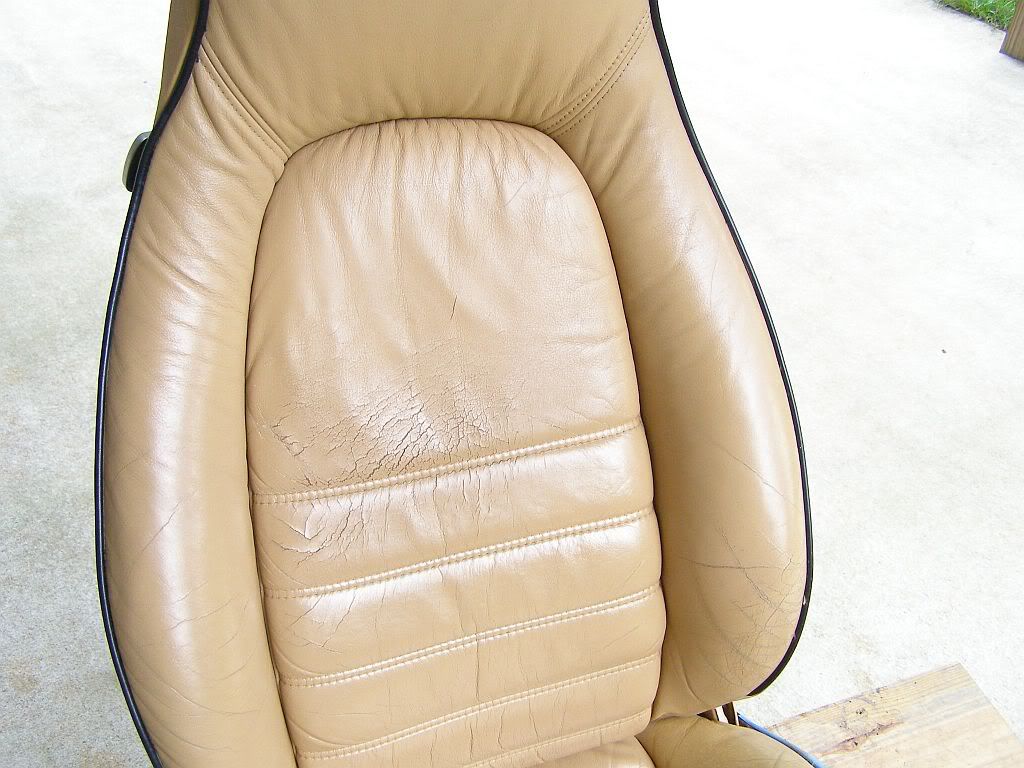 After.............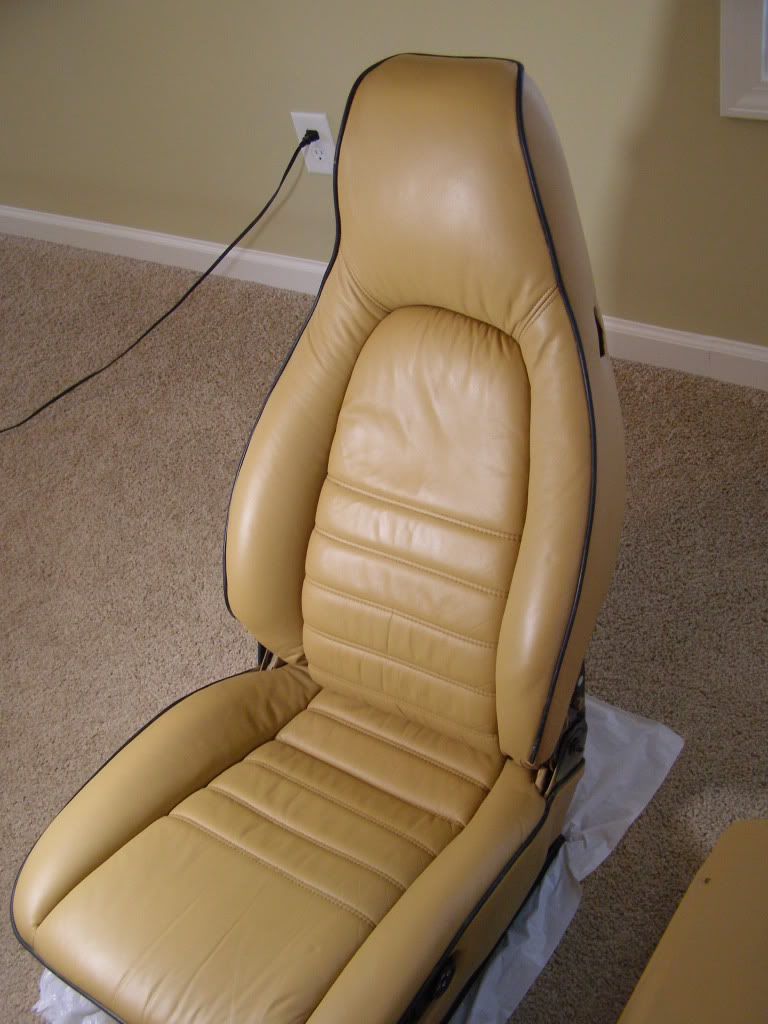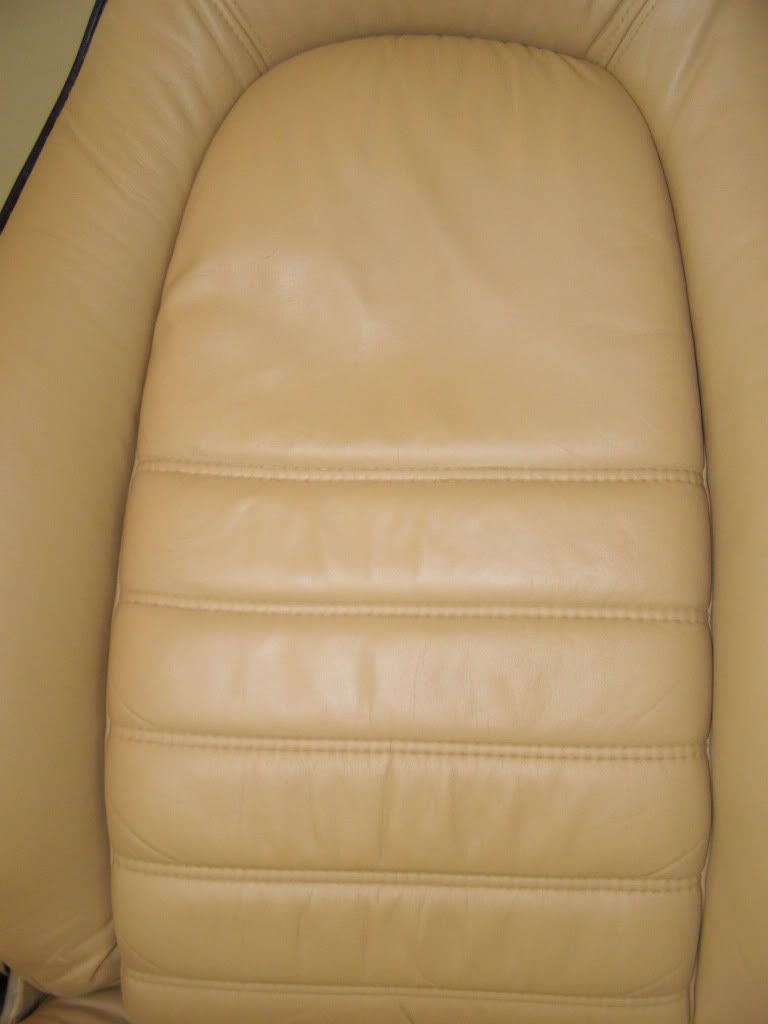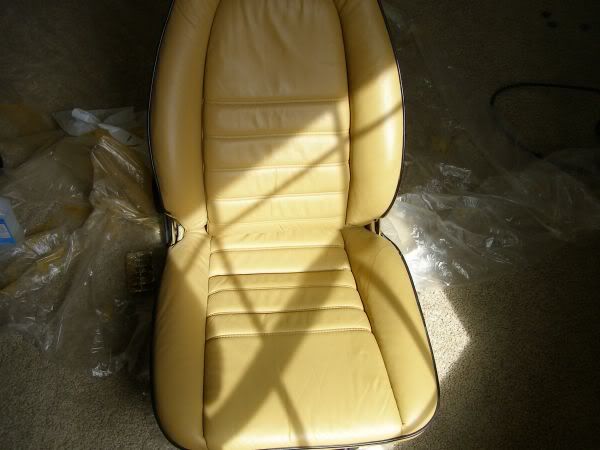 09-26-2009, 03:50 PM
Addict
Rennlist Member

---
I bought the Leatherique system.
1) stripped all old color off with, acetone and laquer thinner.
2) Put on 2 really thick coats of their Leather rejuvinator oil. Let sink in for 4 or 5 days.
3) Wiped seats/panels down with their surface prep solution. Let dry for a day or 2.
4) Wiped seats/panels down with alcohol to further remove any oil on surface.
5) rubbed DYE in with an old soft T-shirt, 2 coats.
6) final Dye was applied with an Airbrush which gives it a uniform/Matte finish.

If you do it right and follow directions it will take a few weeks at least. Total cost to me $160 for Leatherique products, ($40-$50 bag of rags, acetone, laquer thinner, masking tape, 400-600 grit sandpaper), $100 or less for compressor/airbrush kit.
In my opinion Airbrush is a MUST!!
---
Last edited by Boeing 717; 09-26-2009 at

05:21 PM

.

09-27-2009, 12:36 AM

---
Yes, Leatherique is the best. At the start of each summer I treat the leather seats with Leatherique Rejuvenator Oil and it stays ultra soft and supple for another year (the trick is to cover the seats with a plastic garbage bag and let the seats "cook" in the summer heat for 24 - 48 hours).

The Leatherique "Crack Filler" product is probably what he used to fill the cracks.

09-27-2009, 01:43 PM
Addict
Rennlist Member

---

09-27-2009, 08:05 PM
Addict
Rennlist Member

---

09-28-2009, 11:31 PM

---
My interior was changed from light gray to black. The seats are factory porsche black but the panels were spray dyed. I want to strip them and redo them right. Will this stuff work as good on panels?