Only GP White Photos, Please

09-07-2008, 12:23 AM

09-07-2008, 01:59 AM
User
Join Date: Jun 2006
Location: Palmdale, Ca.
Posts: 21

---
Here's my '92, I'm going to park it here overnight, maybe get a little color,sometime G.P.white gets a little boring.

09-07-2008, 11:29 AM

---
New pic ov the flash

I might allso get a new shade if left!
---
Last edited by 964russ; 12-19-2009 at

04:08 PM

.

09-08-2008, 04:36 PM

---
boxsey911,

i like the work of your suspension setup. Could you tell me what components and angles/measures you have?

tks
anto

09-08-2008, 04:38 PM

---
J-F-O,

how did you clean your engine?

tks
anto

09-08-2008, 05:58 PM

09-08-2008, 06:07 PM

09-08-2008, 07:48 PM

09-09-2008, 09:11 AM

09-09-2008, 09:13 AM

09-09-2008, 09:58 AM

---

09-09-2008, 11:23 AM

---
Hi Anto, it was all fitted before I bought the car so I don't have the measurements. In fact, the geo hadn't been reset after lowering so the car handled very badly when I first got it. It's pretty good now since having a geo done. The components are standard Boge shocks with Design Tek (
Design Tek link
) lowering springs. It was done more for the look of the car (40 mm lower) by the PO. Although good on the track, I think it can be better and am looking to have it all changed next year.

09-09-2008, 03:26 PM

---
Steve,

by eye, I think the spring balance (front/rear ratio) is excellent! You probably need an adequate shocks set and some little negative camber in both front and rear.

Sorry for OT.
Anto
---
Last edited by anto1150; 09-09-2008 at

03:26 PM

. Reason: correction

10-05-2008, 01:21 PM

---
After doing what I did this weekend I'm beginning to think I really wanted a red one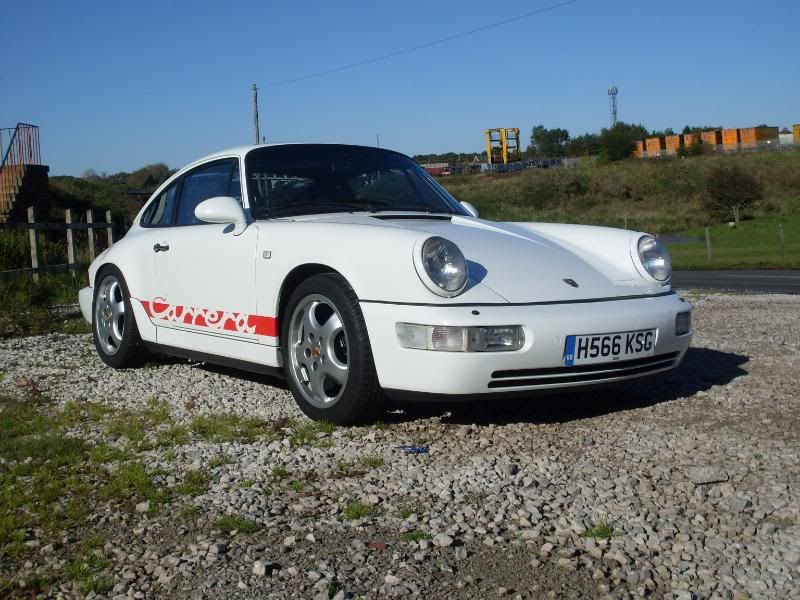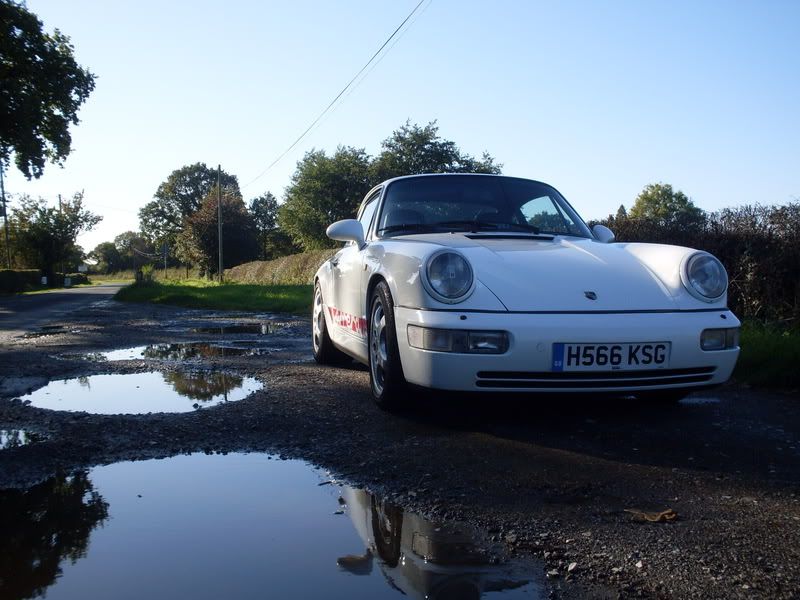 10-05-2008, 02:26 PM

---
My car at Texas World Speedway. A friend creatively crafted it into an advertising format.