I think I found it....!

08-09-2001, 05:37 AM
I think I found it....!
---
Hi All,
I think I might have found the right car! Its a 1993 C2, metallic black with around 55k miles on it (89k kms). Car has had 3 owners. Was sold to a lady in Germany and then imported into the UK in 1997. The current owner bought the car from his friend, which was the 2nd owner.
Being a 1993 model produced in 03/1993 (P series chassis) I believe that it must have come from the factory with most of the typical problems sorted (dmf, leaks, vent kit..). Can anyone confirm this? Is there anything else to look for on 93's? I know the car will need a full service.
The price is very good. Its being sold by a rich kid who is not worried about money that much. Fortunately he seems to have been quite a careful owner (he is even currently garaging the car, paying about ú2000 a year just for that).
So, any opinions, any thoughts? I think I will do it!! (only problems is there seem to be 2 other guys interested as well).
Thanks in advance

08-09-2001, 08:23 AM
Addict
Lead Rennlist
Technical Advisor
Rennlist
Lifetime Member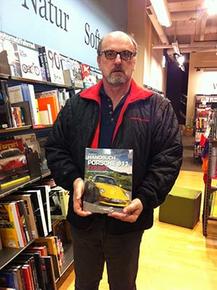 Join Date: May 2001
Location: Parafield Gardens
Posts: 8,027

---
Dear Riccardo,
Nobody can really confirm anything. You will need to check everything yourself.
For the vent kit the answer is no. Was not necessarily installed. 1994 models only yes.
Dual Mass Flywheel, who knows, but I would doubt it will have a LUK from the factory but if it has been changed then it may be. The records will show yes or no or maybe. If the flywheel is still okay, who really cares.
This model should have no oil leak problems anyway unless it has been overfilled or not used in a long time.
PPI is necessary I would think. Ignore pressure from others.If you lose out on the deal it is better than getting ripped off. A collegue in Malaysia purchased a similar 964 from a rich kid. Low miles etc, ignore the warnings, jumped before looking and his 964 has spent 80% of its time since in the shop being repaired,
Ciao,
Adrian
911C4

PS: If it is mean┤t to be you will get it. Do not let the heart rule the head. Are you sure about others really being interested.
I always say everything is a risk but do not get pressured into making a purchase, take care.