Which cabriolet frame do I have on my C4?

08-01-2001, 04:14 PM

Which cabriolet frame do I have on my C4?
---
I purchased my 90 C4 cab used. One of the previous owners replaced the canvas and possibly the frame (it was a theft-recovery vehicle and I'm not sure if the roof frame was stolen).
The replacement tops I'm looking at come in three varieties:

83-94 two piece tops
83-94 one piece 993 conversion top
95+ one piece top.

My current top is one piece and I like it. I just wish is was watertight and didn't have a huge rip in it. How can I tell which of the one-piece tops my car needs? Are there noticeable differences in the looks of the frames or any dead giveaways?

08-03-2001, 07:19 AM
Addict
Lead Rennlist
Technical Advisor
Rennlist
Lifetime Member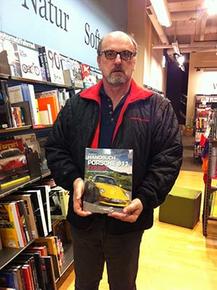 Join Date: May 2001
Location: Parafield Gardens
Posts: 8,027

---
I am told that the 993 one piece basically drops right in. Maybe you should check this out. I have seen a 3.2 wit the 993 one piece cab and it looks very good.
There were two cab frames depending on options selected. Manual or electric. I would asume most in the USA were electric.
Ciao,
Adrian
911C4

08-09-2001, 04:33 PM
User
Join Date: Jul 2001
Location: Eastern Washington State
Posts: 12
---
The easiest way to tell is off the motors part numbers under the front underside cover on the top(where it meets the windshield when its up). If the motors have 993 part nos it is probobly a 993 frame and top. If 964 top nos it is a C2 C4 top and frame. Either way a 993 canvas is a direct replacement for your top with no modifications; just a bit more pricey. Good Luck, CB!