964 Oil Leaks - Myths and Truths

07-31-2001, 10:05 AM

964 Oil Leaks - Myths and Truths
---
There has recently been threads on Titanic, Rennlist and SmartGroup boards re the infamous 964 oil leak. I believe most of this is overblown.
On our SmartGroup there is a survey/questionnaire/voting facility. I have set up a 964 Oil Leak Questionnaire there.
Even if you have not had any leak probs, please pop over and complete the questionnaire. You do need to be a member of the Group. Doesn't take a moment to join and you can elect not to receive any postings etc.
Goto
Porsche964 SmartGroup
,join if not a member and select the Vote->List Votes menu. Questionnaire open 'til 10th Aug.
In anticipation of your help and some interesting results,
Thanks
John

07-31-2001, 02:23 PM

---
John,

This is a great idea! The more data points we have, the more hope we have of getting to the bottom of this issue.

It might also be nice to have a similar survey about the distributor vent kit and the dual mass flywheel, since they're the big gotcha's on 964's.

Thanks again for doing this!

-- Melissa

08-01-2001, 03:22 AM

---
John:

A survey is a great idea....finally some real data other than the posts I've put up at SmartGroup and Rennlist. Where is "Titanic"?

If I can offer a suggestion, questions 7, 8, and 9 imply a leak of some type has occurred. You may want to add some other options to these questions for those of us who have no leaks at all. For example, add an option like "I've never had a leak" to each of these categories.

Thanks,

Bill Wagner
'91 C4

08-01-2001, 06:12 AM

---
Hi Bill,
Thanks for kicking the subject off.
Point taken re questions. However, I can't amend a question now without losing result data. I've just wiped out results for Question 7!
titanic is a UK centric 964 board. Lot's of OT stuff which is why I stared the SmartGroup (a week before the new Rennlist 964 Forum came online!).
Cheers,
JOhn

08-01-2001, 10:25 AM
Addict
Lead Rennlist
Technical Advisor
Rennlist
Lifetime Member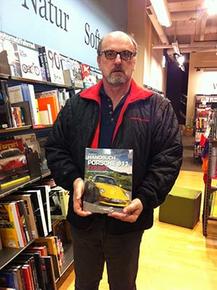 Join Date: May 2001
Location: Parafield Gardens
Posts: 8,027

---
Dear Melissa,
With the surveys, the biggest problem is getting honest answers.
I would not bother with the Flywheel because we know that almost every 964 manufactured from 1990 onwards has had both the flywheel and clutch replaced and if not it will need to be. Only the 93 C2 model owners can sort of breathe a little easier on this issue but they are not even off the hook.
Again with the Vent kit. I would be interested to know how many people have had it done and how many people have decided not to do and how many people have never heard of this modification.
Personally I think I would ask a couple of other questions.
1/. What size wheels, design/make of wheels and what size tyres are you running on what model and model year 964.
2/. Do you use a Porsche dealer, Independent Porsche Specialist, any old mechanic or DIY to maintain your 964.
I would also like to see the same asked for parts etc.
These would give a feel of what the community of owners do and what they are aware of.
I am sure we can come up with many ideas for more pertinent questions. However we also do not want to send people into a survey coma,
Ciao,
Adrian
911C4

08-01-2001, 02:45 PM

---
Hi, Adrian,

I see what you're saying. However, um, I still have my original clutch & flywheel on my '90. Still going strong at 82,000 miles! I feel blessed, but on the other hand, I also feel like the other shoe will drop someday. It would be interesting to me how long the dual mass flywheels have lasted, or if people just replaced them before they broke so they wouldn't have to deal with it.

As far as the vent kit goes, I bought my '90 in 1997, and the previous owner hadn't vented it. I wonder how many other 964's are running around out there without a vent kit. On the other hand, people that frequent this list and John's site probably are up on these things, so our survey sample wouldn't necessary represent Porsche ownership as a whole.

Good ideas on the other surveys. In order to avoid "survey coma" maybe John would post a survey on a weekly or monthly basis. Obviously we know that this is John's call, as it is his site and he will probably be the one doing the work.

As always, Adrian, you have some very good points!

-- Melissa