1986 944 turbo for sale, Red

11-10-2016, 11:08 PM

1986 944 turbo for sale, Red
---
1986 944 turbo, Red with Black interior. Seats were redone in 2002, along with a NEW porsche dash installed. New WX stripping was also installed.
This was the red car that was the poster engine for VR site for a while, when JAB Racing built the 2.8L for the car, i.e. Ski = Bret, J = Jim, JAB = Jim and Bret Racing. Those who have been around, knew Blacky, the gray and lime track car, plus countless other builds (along with Pistons) know we do decent work.

The 2.8L gave up the ghost when a rod bent so we went back 2.5L, VR stage II kit installed now. We did big maintenance on the car when Jim bought it in 2000 - rod bearings, clutch, hoses, etc. We later built the 2.8L, he got the seats redone, installed new dash - but when you also have a 1987 930 to drive, sometimes the 944t sat around.

1986 944 turbo, 106K on chassis, less than 1k on new build 2.5L by JAB. Cup Car disc, Spec pressure plate. Car went through several stages of refresh and enhancement starting in 2000, up until 2014, then sat for a while, I got it in early 2015 to tinker with it.

Beautiful original paint, would give it an honest 8.75, some road rash on mirrors but the bra kept the front end very nice and chip free.
Power Driver Seat.
New stone guards installed.
New rear bumper pads
New rear hatch pins.
Interior, beautiful with NO cracks of any kind, white gauges but have another cluster to swap for black if you want. Solid 9.25
Driver side Pillar Pod from group buy on here - Vac/boost and FP gauge.
Original Stereo, still works, along with fader. The cassette separators are still in the center console.
PW, PM, Sunroof, Cruise Control, Rear Wiper - all work correctly. Rear remote hatch release does not work ??
Turbo Twist 17" rims with Goodyear F1 DS G3 tires
Koni shocks up front - adjustable - **** in glovebox, coil over on rear. Torsion bars removed. Not sure of springs rates, I think 600/400 but Jim might remember or call Jason at Paragon; he's just down the street from Jim's shop in Corpus.
968 sway bars installed.
LR stage II head.
LR stage II intercooler.
LR fuel rail and lines.
LR Wastegate
KLA strut brace.
Full 3" Speed Force Exhaust.
WBO2 with plate in map pocket under stereo.
86 LSD trans with short shift kit installed 2003 - purchased from Tony G.
Batwing in mint condition.
Real 968 club sport steering wheel installed, blinkers work and cancel as they should.
A/C is presently being worked on at Perfection Plus in Little Rock, hopefully they will know if its just Freon tomorrow, this car has Griffiths compressor and Griffiths condenser coil installed; air used to be Arctic Cold.

$17,000. This is Jim's car, there may or may not be any room for price movement. I would suspect this car to pass emissions anywhere. Some of you may remember the engine we built for Rhobs car, the gray one that went through a full repaint. That car passed emissions in Seattle, LR 340 kit installed with MAfterburner and I don't expect anything less out of this engine. It idles perfect at 14.7 A/F ratio. Car has been on VR1 Racing oil since after break in. Same way we did all - ran 10 minutes on straight 30W, drain, refill - Run 100 miles on 30W, swap over to VR1. The car runs extremely cool, whole trip down to Little Rock the other day, barely over first red mark on gauge, set the cruise at 10 over, and great ride.

I'll get pics up as soon as reactivate my FB account, and then Ill take some this weekend or early next week when I get the car back from Perfection Plus checking the A/C out. The car is presently titled in MY name, as I drove it around while tinkering with it the last year. It was just a sell to me so I could have insurance on it should something have happened. The SMT6 is tuned very close to perfection - 2nd gear is a bit lean, 3rd and 4th are perfect. My computer is having comms issues now with the SMT6 but it's an old IBM. I do have the CD, both computer and CD will go with car, along with front end bra, mirror bras, sunroof bag. SMT6 is located in glove box, boost **** is under the hood. Car presently at 16 psi.
---
Last edited by Ski; 11-13-2016 at

05:36 PM

.

11-11-2016, 12:16 AM

11-11-2016, 12:17 AM

---
I'll get more detailed shots and larger ones to Photobucket when I get the car back; interior, engine, paint and body.

11-11-2016, 12:30 AM

11-11-2016, 01:15 AM

---
That is a great car. I don't see this being a hard car to sell


11-11-2016, 09:34 AM

---
It really is a nice car. Firm ride but not bone jarring. Handles great, starts right up and idles great. LSD trans is nice when playing with the car on some curves around the lake up here. It is modified but it's been done by adults with proven results.

Have originals owner manual pack, no fading on the rear carpet, car has always been garaged and since Jim has owned, never seen rain that I know of. Gas gauge was only reading to half but Perfection Plus is also installing new sender unit, after A/C repair. I'll get better pics up with my Nikon instead of old cell phone pics, if they have the car ready today.

11-11-2016, 11:11 PM

---
AC is fixed, fuel gauge reads correct. Fresh oil change on Monday.

11-12-2016, 10:58 AM
Addict
Lifetime Rennlist
Member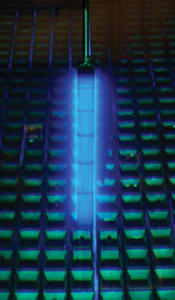 Join Date: May 2001
Location: Hotlanta - NE of the Perimeter
Posts: 11,032

---
The guys at Perfection Plus do top quality work.

11-12-2016, 12:56 PM

---
Yes, both Steve and Rick are top notch techs but top notch people too!


11-12-2016, 04:55 PM
User
Join Date: Oct 2001
Location: Palm Beach
Posts: 729

---
As the proud owner of one of Ski's other cars (blacky) I can vouch without question for his knowledge and abilities with 951's. If you're in the market for a well sorted and maintained vehicle you should give serious consideration to this car. GLWS

11-13-2016, 05:33 PM

---
Thanks Micheal. The only thing that doesn't work is the remote rear hatch release that I know of. Clock works, all electronics as stated, PW, mirrors, sunroof, rear wiper, cruise, fog lights - all in good order.

11-27-2016, 02:07 AM

---
GLWS Bret! hope you and yours are doing well!

12-01-2016, 07:35 AM

---
E!! How are you? Sorry, working nights out here, had a BOP run then bringing in new production...busy.

12-01-2016, 05:58 PM

---
Good man! Be safe out there. nothing new from me. Merry Christmas!
Thread
Thread Starter
Forum
Replies
Last Post
944 Turbo and Turbo-S Forum
944 Turbo and Turbo-S Forum

Posting Rules
You may not post new threads
You may not post replies
You may not post attachments
You may not edit your posts
---
HTML code is Off
---