Interest in a New Splitter?: UPDATED!

09-02-2008, 02:03 AM

---
I think the AIR shape is perfect, I really like the DP motorsports splitter too. I just refuse to pay that much for a front splitter that is fiberglass and will break within a couple of weeks. I would definitely buy one of your splitters. I think your main problem is that you won't be able to produce them as fast as you're selling them.

09-02-2008, 02:57 AM

---
Originally Posted by
gregeast
I won't describe this well but I've thought about trying to modify my A.I.R. so that the bottom flat part (think batwing) is flush with the bottom of the bumper cover and the actual splitter part is in front of the bumper cover.
Like this picture. Stole this from
This Thread
The link you posted poses an interesting point. Are we talking about an AiR dam type or a true splitter? Obviously most would prefer the spoiler/dam type due to the nicer looks, but of course this has less clearance and will more be more prone to contact. What type are we talking about here?

09-02-2008, 03:51 AM

---
I'm a fan of option #1
Being sort of a market study, I'll detail my requirements (in no particular order)
Must be able strike average sized road debris without breaking, the previously mentioned squirrel head is a good example.
Must be paint able or exact color matched to vehicle
Must be resistant to UV, oils & ozone
Must not buckle at higher speeds (say as high as 200mph)
Must maintain above criteria in ~ 30F to 120F temperature range
Must actually function as a splitter
Must be at least a little good looking
Must not detach from car
Weight should be kept to a minimum
Should attach at factory locations, additional support locations are acceptable (I'll drill holes if needed)
Should interface with remaining under carriage trays in a way that does not effect their original mounting or function

I'm sure I can think more, but that seems like a good start.

Why not #2 &3?
I don't like the aluminum core, or any material prone to plastic deformation. Reinforced ABS (glass reinforcing?) will certainly hold up to most impacts and compressive forces but this will all be transferred to the bumper cover. Sure, if you pull into a parking space and hit the curb, the shear bolts will do their job. But what if you're backing out of a driveway or any other quick level change and the weight of the car comes down on the splitter? There's not much shear load in that case.
Now let's say you do hit something on the road with enough force to separate the splitter from the car. You now have a much larger piece of "debris" going under the car. Being designed to not shatter, it could damage any number of things, fuel lines, brake lines, oil pan, exhaust, transmission cooler loop, the car behind you……. Also if it stays under the front tires, you and say good bye to steering and have a good reduction in braking.

I think shatter or flex are the two best options and it's apparent that the shatter option is not too popular.
There's always the another option for people who don't care about weight and you go straight up cow catcher method and make it super rigid and attach it to the frame.

Just my 2¢

09-02-2008, 03:56 AM

---
If you do not modify heavily Strosek style splitters bottom flat part (batwing) it does not make any difference if splitter is made ABS or some other plastic. Damaged splitters made from some other material than glassfibre are even more difficult to repair.Glassfibre is cheap material and broken splitters are easy to repair. I can also imagine tooling cost might be quite high when you set this all up, so i am not sure are you able to sell splitters that cheap. At least there would not be a queue at your door to buy the product to cover all the developement costs.
It's also funny to read so many damaged AIR splitters. We have made about 10 Gruppe951 splitters (copy from original Strosek like AIR) and some of our products has been used for years and all of these splitters are still in top condition. Here's few self made items installed into our cars: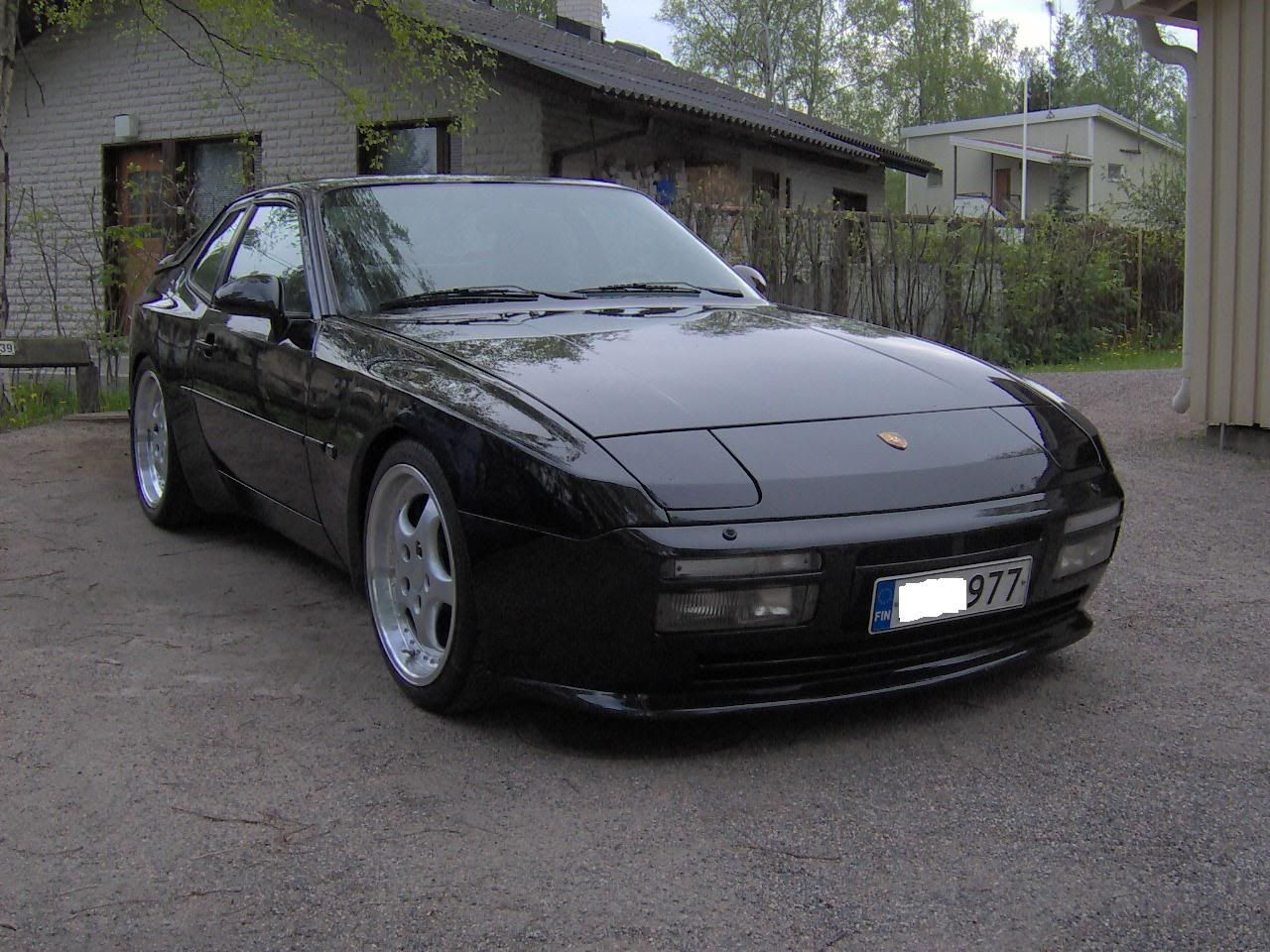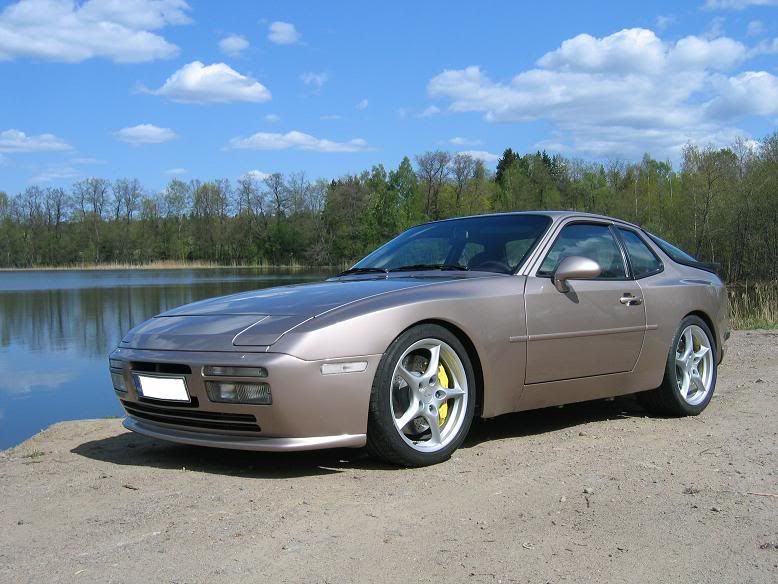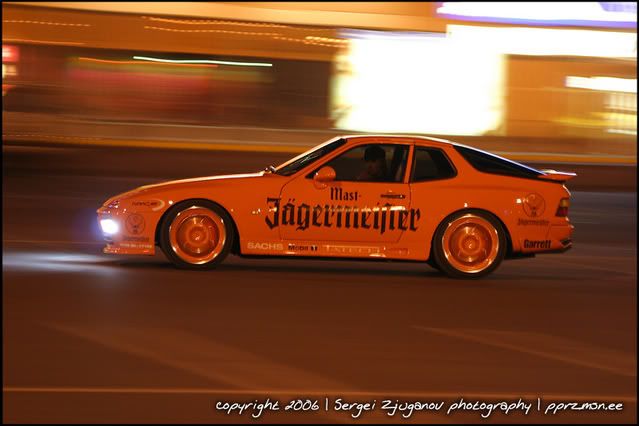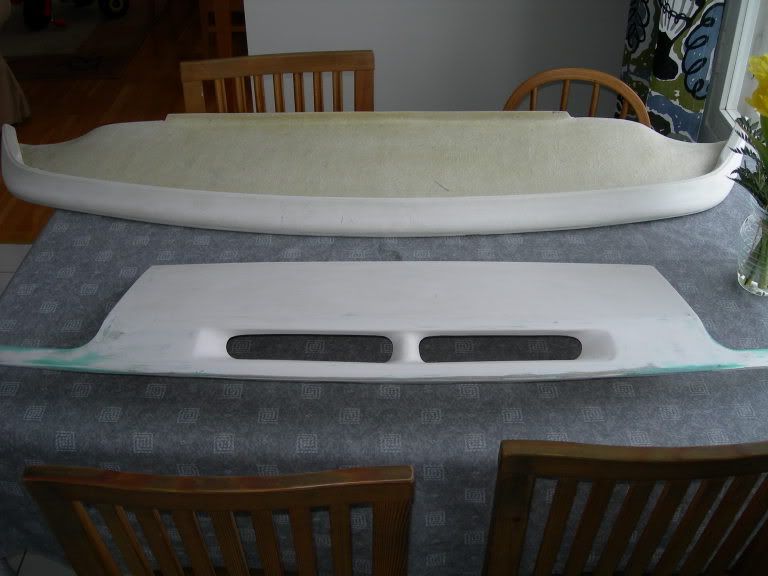 ---
Last edited by Olli Snellman; 09-02-2008 at

05:43 AM

.

09-02-2008, 03:56 AM

09-02-2008, 05:37 AM

---
Hell, can't you supply a splitter that lowers at high speed and retracts at low speeds. Has sonar to detect approaching humps, driveways etc, is colour matched, weighs about 400grams and costs say $49.95c?? I'd be in for a couple of those. lol
I'll watch this space.
PS is it not possible instead of building it out of hard material like f/g that will crack and splinter when contacting the road, to make it out of something more like our rear spoiler material that will just wear away until it finds it's level?

09-02-2008, 08:23 AM
Addict
Rennlist Member

Join Date: May 2002
Location: Germantown, Maryland
Posts: 2,357

---
I'm very interested. Because my car is basically a track car and is very low, ability to easily remove to load the car onto the trailer is a benefit. Flexibility to not crack when striking a curb is a plus. I could care less how it looks...

Rather than mounting where the batwing attaches, has anyone thought of making more of an angled air dam that attaches over the lower horizontal slot of the bumper, sorta triangular in shape?

09-02-2008, 12:24 PM

---
Fyi, my current one has "flat spotted" and seems to have found it's level. LOL! I'll try to get some pics and post here or PM you just for info. Remember the AIR has an interesting aero shape on the bottom and it also extends a few feet back from the nose, which helps clean up the air under the car. Wouldn't want to loose that shape. I was also thinking of "foaming" the interior of the lip portion so that it would be more repairable and I think that would make it less prone to cracking as well.
The mounting holes are "open" and I was also thinking of glassing in a small cylinder from the bottom hole to the mounting hole so the dang fasteners would be easier to guide and not drop into the splitter as often...PIA. If the thing could be "easy-off/on" I'd be much happier.
I'd suggest the new version not be too flexible though, for track use I'd want to know it was not deforming for any reason.
Just my 2 cents..


09-02-2008, 12:44 PM

---
Originally Posted by
333pg333
The link you posted poses an interesting point. Are we talking about an AiR dam type or a true splitter? Obviously most would prefer the spoiler/dam type due to the nicer looks, but of course this has less clearance and will more be more prone to contact. What type are we talking about here?
I was just throwing out ideas, the OP was initially talking about an AIR style airdam. After pondering the possibilities I think what what would be ideal would be the equivalent of a batwing with a lip molded on the front of it. Easy to mount, reasonable clearance and decent looks.