Greg Brown cools down Supercedar

08-19-2016, 04:12 PM

Greg Brown cools down Supercedar
---
This started with my 86.5 heading to Carmel when my AC decides to quit blowing cold. I panic because the daughter will not let me roll the windows down (messes up the hair) and the wife says to keep the sunroof closed (sun does too much damage to her beautiful skin). So, I called my 928 guardian angels, Jim and Sue C. I asked them for Greg Brown's phone number. Fifteen minutes later, I received a call from Greg Brown and we discussed my car issues and he informed me that I would have to be nuts to drive 7 hours to his shop in LA. Perfect, I knew I was nuts, and I wanted my car to be taken care of by the doc. I left Santa Cruz at 1:00am and arrived to his shop at 6:30am. Greg had my car on the lift at 9:00am, proceeded to tear into my AC system, and replaced hoses, dryer, O rings, and freeze switch. He cleaned the temperature control head unit relay and changed the oil in the compressor. I was so impressed that he had all the parts needed on the shelf to assure my system would be working when I left. Being able to hang around for 7 hours at the shop and talk 928's with his wife, Mary, and his son, Kyle,
left me with an unforgettable and incredible experience. I would like to thank everyone in the 928 community that supports Greg Brown as you are the reason he was there to make this such a complete and enjoyable experience for me.
Carmel 2016
---
Last edited by supercedar; 08-21-2016 at

01:39 PM

. Reason: Add pictures

08-19-2016, 04:17 PM

---
That is a CRAZY story..... with a happy ending. Wow..... NUTS!!

08-19-2016, 04:22 PM

---
Bummer about the AC Thomas, but glad Greg got you to chill out. I haven't used GB's services yet, but I am appreciative that he and others like, Stan, Sean, Colin, etc., take the time to diagnose and give advice to the problems that we run into here on the List.

08-19-2016, 04:24 PM

---
Glad you are as cool as a cucumber now.

Car looks great! I don't know what it is...but white has been really growing on me lately.

Brian.

08-19-2016, 06:59 PM

---
i remember him saving my Axx with the radiator help when i just couldnt figure out what was happening! got that stuff to me just in the lick of time!

08-19-2016, 11:47 PM

---
Great to meet u today! Mark.

08-20-2016, 01:30 AM

---
Was so funny to bring up Rennlist on my phone while I was looking at your car in the Corral and saw this thread, such a great story! Your car is incredible, that was quite a find for you.

08-20-2016, 01:56 AM

---
my goodness, this community never ceases to amaze me and bring a smile to my face. We are indeed a lucky group!

08-20-2016, 05:12 PM

---
Super cool run back north of Seattle. Thank you again Greg Brown and company. Appreciate all the comments and great to see old and new friends.
Thomas

08-20-2016, 05:20 PM

---
Yes when everything is working correctly the 928 A/C is pretty cool !! literally. Porsche did extensive testing in the Sahara Desert after all

The rude, crude, largely ineffective, added on A/C for the 911 was one issue they did not wish to repeat.

08-20-2016, 10:35 PM
Petie3rd
Rennlist Member
This Post Sponsored by:
Dow Corning« & DeoxIT«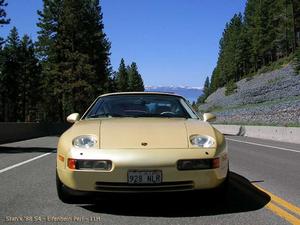 Join Date: May 2004
Location: Philly PA
Posts: 20,869

---
Nice car Thomas,
Greg is one of the best guys to fix any machine,
and he loves the 928 go figure

08-20-2016, 10:39 PM

08-21-2016, 09:46 AM
Petie3rd
Rennlist Member
This Post Sponsored by:
Dow Corning« & DeoxIT«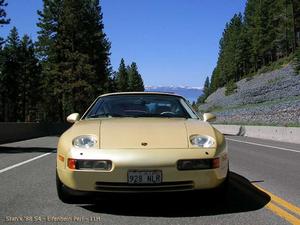 Join Date: May 2004
Location: Philly PA
Posts: 20,869

---
no, I would say thats about the smartest way to spend your cash

08-21-2016, 02:15 PM

08-21-2016, 02:27 PM

---
I though he used old magnesium 911 engine cases for that.....
Thread
Thread Starter
Forum
Replies
Last Post

Posting Rules
You may not post new threads
You may not post replies
You may not post attachments
You may not edit your posts
---
HTML code is Off
---