Third Coast 2015...For Planning Purposes

05-04-2015, 03:33 PM
Addict
Rennlist Member

Rennlist
Site Sponsor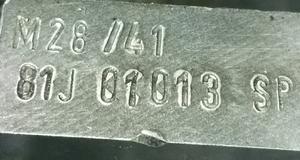 Join Date: Jan 2003
Location: Double Oak, TX
Posts: 15,605

---
Keith it would be great to see the 911 - do not care what car you bring as long as you and yours attend.
__________________
Does it have the "Do It Yourself" manual transmission, or the superior "Fully Equipped by Porsche" Automatic Transmission?
George Layton March 2014
928 Owners are ".....a secret sect of quietly assured Porsche pragmatists who in near anonymity appreciate the prodigious, easy going prowess of the 928."

05-04-2015, 03:48 PM

---
Keith,

Having experienced the smooth, and amazing thrust of your twin turbo, I can certainly understand why you would want to bring it to Marble Falls and drive it hard in the hill country. I say go for it. Lots of folks would appreciate seeing it. Maybe you could get a "my other car is a 928" bumper sticker for it or something...

05-04-2015, 11:51 PM

Another Chance
---
Okay then, I'm willing to give the theater venue another chance. My food was good, but the steak was cold, maybe it was just mine and they certainly have to be better than last year.

05-05-2015, 09:44 AM

05-05-2015, 05:33 PM

07-12-2015, 08:59 PM

---
just firmed up a visit with 928Doc as we 'may' need a a/c upgrade to the S4.
We are planning to drive down from Calgary the week prior to 3rd coast, visit with our great friends and enjoy the Tx fods and refreshment.
Anyone else want to join us on the drive are more than welcome


07-28-2015, 11:34 PM

---
Just a bump as we are now almost 90 days out...
Hard to believe~~
I had some feedback that the rooms are all taken.
Called hotel today and rooms are still available.
I think some are getting the weekends mixed up.
F1 is the weekend before and I'd almost garen damn tee that there are NO rooms in Austin area...

If/When you call the Hampton in Marble Falls, just reference the weekend Nov 6-8 and the Porsche 928 event. You'll receive the negotiated rate and if we DO fill them, I'll get more if available.
Work/family this year has been crazy busy for me (not that it's bad) and I've been a little lax in the 928 world, so I'm really looking forward to this weekend and seeing everyone thats heading down the the Texas Hill Country!!!
Peace!


07-31-2015, 01:35 PM

---
Some may be interested in coming in a day or two early and attending:
http://www.svra.com/events/2015-u-s-...-championship/
held Nov 4-8. I went with a buddy last year and it was a great to see some vintage racing and the new COTA track. IIRC daily tix were only $ 13 and you get to get to walk around the pits, etc. It's approx 60 miles SE of the host hotel. T
---
Last edited by 77tony; 07-31-2015 at

02:06 PM

.

08-09-2015, 01:51 AM

---
The latest Texas Highways had a piece on Marble Falls. Things of possible interest:

The Real New Orleans Style Restaurant.

Save The World Brewing Co.

R-Bar & Grill

Hidden Falls Adventure Park. 2,700 acre outdoor playground with rental off-road vehicles for 200 miles of trails.

Brad
---
Last edited by oldfrat; 08-09-2015 at

02:31 AM

.