Third Coast 2015...For Planning Purposes

04-07-2015, 12:14 AM

Third Coast 2015 UPDATED W REGISTRATION LINK
---
Figured It's never too early to post for planning purposes..
Actually, Laura put a fire under me and with a rare "office day" I thought I'd getter done...
Dates this year will be Nov 6-8, 2015.
I was trying to avoid the following big events so we'd get an even bigger turnout this year...
-F1 race in Austin this year is Oct 23-25
-Opening weekend of deer season is Halloween weekend (pretty sure)
The only thing I couldn't avoid was missing the NASCAR race Nov 6-8 In Ft Worth with my Father in law and brothers in law..

But I will be there this weekend!!
Details are coming soon, but to sum it up..
We'll be in Marble Falls at the Hampton Inn on the Lake.
I've got a block of 50 again.
Kicking around a dine around in Marble Falls on Saturday night as our group has outgrown the town. More to come on that...
Looking forward to seeing everyone there!!!


UPDATE: Please use the following link to sign up for the event. That way you are ready with meals, t-shirt, etc. Den mother Laura needs this so we can make sure everyone is taken care of!
Event Registration Link: http://events.constantcontact.com/re...nnkksp49012de2
---
Last edited by Chuck Schreiber; 10-09-2015 at

11:13 AM

.

04-07-2015, 06:27 PM

---
2000 miles. Wow! That
is
a long way isn't it? Atlanta...that must be out in
East
Texas ...right?
Or, wait...it's in
North
Texas...by Chicago!

04-07-2015, 07:17 PM
Addict
Rennlist Member

Rennlist
Site Sponsor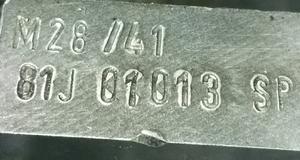 Join Date: Jan 2003
Location: Double Oak, TX
Posts: 15,610

---
Would not miss it for the World
__________________
Does it have the "Do It Yourself" manual transmission, or the superior "Fully Equipped by Porsche" Automatic Transmission?
George Layton March 2014
928 Owners are ".....a secret sect of quietly assured Porsche pragmatists who in near anonymity appreciate the prodigious, easy going prowess of the 928."

04-07-2015, 10:51 PM

---
Chuck,

Perfect date, since I'm actually thinking about taking up deer hunting for the first time this year!

Maybe I'll have some venison sausage in the parking lot late night.

I agree the crowd is getting too big for any one small town restaurant to handle. It's a lot of fun having everyone together for meals, but we always have the parking lot party afterwards...