window streaks

10-29-2013, 05:55 PM
Addict
Rennlist Member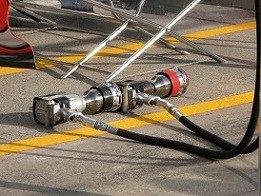 Join Date: Oct 2012
Location: Colorado
Posts: 1,969
Likes: 0
Received 0 Likes on 0 Posts

---
I've got light scratches from worn out guides. Since replaced... are the scratches usually superficial (only scratching the tint) or into the glass? I want to get rid of them...

10-29-2013, 06:57 PM
Addict
Rennlist Member
Join Date: Oct 2004
Location: Central Texas
Posts: 2,411
Likes: 0

---
Each window has 2 of these guides. Easy to access; window down, lift up the inside/lower window rubber piece (start at the front of the door) and it will expose them. As you can see, they're held in place by one cheese-head bolt.
FWIW, I wouldn't bother with new guides. Just remove the old felt and glue on new (Welwood contact cement works great.) I tried new guides but as you can see, they're just too big and put too much stress on the window and motor.

10-29-2013, 10:10 PM

---
I have the same issue and plan to fix it. After some research, I found out that telescope maker are using a slurry made of cerium oxide powder in order to polish glass mirror. I bought some but never had a chance to try it. The tint seems to be within the glass so I would think that it's safe to polish these superficial scratches with it without localized discoloration.

10-30-2013, 08:00 AM
Addict
Rennlist Member
Join Date: Jul 2012
Posts: 1,198
Likes: 0
Received 0 Likes on 0 Posts

---
Thanks it looks like it just scratched the tint. I have to find out if anyone in ny does installs tint. I think its illegal in ny to tint windows. I probably will have to drive to nj.

10-30-2013, 12:57 PM
Chronic Tool Dropper
Lifetime Rennlist
Member