Euro connection in Dallas, Tx by highway 75

06-10-2013, 02:58 PM
User

Euro connection in Dallas, Tx by highway 75
---
So I was stuck in traffic on highway 75 going towards downtown and I was looking around like anyone else would. So I saw Euro connection that service imports including Porsche and vintage, has anyone by any Chance have gone to there to service there 928?

06-10-2013, 03:12 PM
Addict
Rennlist Member

Rennlist
Site Sponsor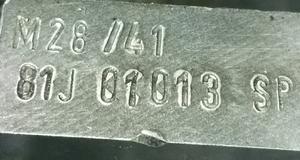 Join Date: Jan 2003
Location: Double Oak, TX
Posts: 15,724
Likes: 0

---
There are only two places in DFW where 928's are service 928Docs in Denton and Kara Technologies in Ft Worth. The rest will bleed you dry - use at your peril.
Most shops in DFW will not work on 928's and send them to 928 Docs.
__________________
Does it have the "Do It Yourself" manual transmission, or the superior "Fully Equipped by Porsche" Automatic Transmission?
George Layton March 2014
928 Owners are ".....a secret sect of quietly assured Porsche pragmatists who in near anonymity appreciate the prodigious, easy going prowess of the 928."