Batt dead after sitting for a week

06-03-2013, 04:48 PM

Batt dead after sitting for a week
---
battery is good, (exchanged anyway, pays to know the part dude). car had trouble cranking after sitting for a week. battery charger for 10 min on 12v/6amp did the trick. full charge later that day off the battery maintainer.

used the volt meter between the positive cable and the positive terminal, got a reading of .08 amp draw..... no amp or stereo issues, no lights on.....

hummmmmmmm where do start?

06-03-2013, 06:26 PM
Petie3rd
Rennlist Member
This Post Sponsored by:
Dow Corning« & DeoxIT«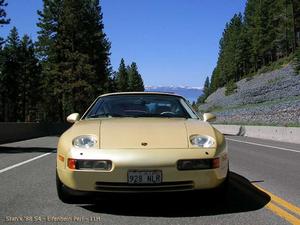 Join Date: May 2004
Location: Philly PA
Posts: 22,663

---
take the IR gun and after the car has sat for 1/2 an hour,
go shoot the CE panel any relay or fuse that is hotter than the rest should be investigated

06-03-2013, 09:10 PM

---
With that Sirius box un hooked, 15.3ma. Now the ma fuse blew . Went to radio shack to get another ,

One thick filament is the unit in the meter T315ma250v
The invisible filament is the radio shack 315ma250v. It blows just turning the damn meter on...... I need to find this super nice fuse.... Ugh

06-03-2013, 10:36 PM

---
Yup, direct to battery. Per the diagram. 80ma, was as high as I could get during testing. That still seems low. I'm hoping to upgrade my head unit soon, ditch the external alpine Sirius interface pile.....

06-04-2013, 05:57 AM

---
Messing with my wife's Lincoln, draw on the battery at idle was -56 amps, initial key off 2.5 amps, 30 sec drops to about 50 ma, five min or so 17 ma, bit over half an hour 1 ma or less.

I forget how long it is before the brain goes fully asleep on the 928, but I did come up with the idea of using a spare hatch lock so I can leave the hatch open during testing. For now I use a battery disconnect on the ground strap.

DC clamp meter is a handy item, good ones are expensive, but the Craftsman 82369 will zero down to about 10 ma and goes on sale around $60.