Happy birthday to Blown 87 aka Greg aka our resident hillbilly

09-09-2011, 06:12 PM

---
Have a great Birthday my friend

Paul
__________________
1988 S4 AT Expresso
Custom Ostrich Interior.



09-09-2011, 08:25 PM
Addict
Rennlist Member

Rennlist
Site Sponsor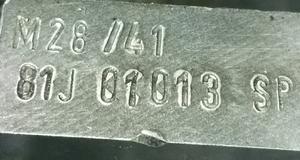 Join Date: Jan 2003
Location: Double Oak, TX
Posts: 15,698

---
__________________
Does it have the "Do It Yourself" manual transmission, or the superior "Fully Equipped by Porsche" Automatic Transmission?
George Layton March 2014
928 Owners are ".....a secret sect of quietly assured Porsche pragmatists who in near anonymity appreciate the prodigious, easy going prowess of the 928."

09-09-2011, 09:11 PM

---
Happy Birthday, Greg.

The big 30, right?
__________________
greg brown
714 879 9072
[email protected]
If the kids keep breaking a crowbar in the sandbox, sometimes it is easier to just give them a stronger crowbar, instead of trying to figure out what they are doing in the sandbox.

09-09-2011, 10:37 PM