All 928 Colors Thread- post a pic plus description of color

04-23-2011, 10:33 AM

04-23-2011, 12:38 PM
Not the sharpest tool in the shed
Rennlist Member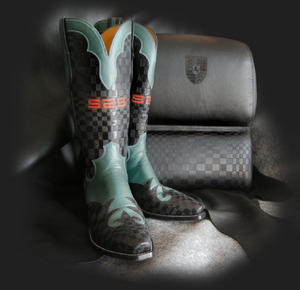 Join Date: Dec 2008
Location: Chandler, AZ, USA, Earth, Milky Way Galaxy
Posts: 7,624

---
By name my Turquoise Metallic should look more blue, at least to me. However, its more of a green color to me. Regardless, I will post.

04-23-2011, 04:10 PM

---
RKD, you have WAY TO MUCH TIME ON YOUR HANDS BRO! That is a whole bunch of photo-chopping there man!

Ad, the Pearlglaz I was asking about is a pearl color and was the color of the VERY LAST US GTS. Though it should have been posted with the greens I missed out and no one else posted it so, I'll post it now along with as many of my blues as I can post...

04-23-2011, 04:17 PM

---
Here are my blues...

'88 S4 in Dark Blue with Kelly
BLUE82 in Arrow Blue with Sophea
BLUE82 again with Reanna
'80 EURO S GT Class Club Racer in Arrow Blue with Trish
'81 in Light Blue Metallic with Shantel

04-23-2011, 04:55 PM

---
AFAIK mine is Baltic Blue with Linen interior
but it's not a GTS. PO changed the rear clip and added the logo.
It wasn't the colour I was looking for but I bought it
for its condition and the colour has really grown on me.

04-23-2011, 05:00 PM

---
Brian,

You said "rear clip" and I was looking for GTS hips... When I hear "rear clip" I think rear Q-panels as well as rear bumper cover... Car looks great and I love the interior in particular. I'd probably take the "928 GTS" off, but other than that...VERY VERY NICE! BTW, I think Baltic is a dark blue, but I might just be confusing that with Pacific...

04-23-2011, 06:11 PM

---
here