Large Battery Drain

10-06-2010, 10:20 PM

---
Originally Posted by
Jim Chambers
I guess I am a bit dense, but don't understand "voltage drop" at the fuse. Drops from what to what? I have never done the test, but I would think that a fuse with no voltage would read "0" volts and one which was carrying power would show some voltage. Help me out please.

When my car sits for about 10 days I have a dead battery. I like the idea of checking relay temp. What will an IR meter cost?
Hi Jim,
I was exactly as dense as you. With a fuse in an active circuit, the voltage drop across the fuse itself is often considered negligible. If you look closely, it is not zero, and with an average, sensitive, digital voltmeter it is something like 20 milivolts. If the circuit is not active, the same fuse will measure 0 milivolts across its two poles. The chief advantage of this method is speed and convenience. You can do it without an assistant, just your two hands, and it goes very quickly. You go down the fuse panel and all the fuses will be zero milivolts until you get to the clock, the radio, or the interior lights, if you have a door open. If something else like a seat motor shows 30 milivolts, then you have your prime suspect. Pull the fuse and you can measure current at the battery to confirm your suspicion.
On one of my cars I had to recharge my battery constantly until I ran this test. My passenger seat lumbar motor/seat heat showed 40 milivolts and the current dropped from 200 mA to 15 mA when I pulled the fuse. Since I don't care about that circuit I just left the fuse out and my battery lasts for weeks if needed.
It's a real time saver, but does not replace the time-honored method. But it almost does.
Dave

10-06-2010, 10:29 PM
Petie3rd
Rennlist Member
This Post Sponsored by:
Dow Corning« & DeoxIT«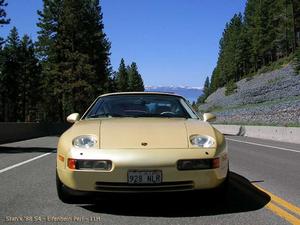 Join Date: May 2004
Location: Philly PA
Posts: 22,469

10-07-2010, 01:02 AM