'77 ('78) Porsche 928, "Number Six", Preproduction Press Car (Updated 3-18-13)

10-04-2010, 03:56 PM
Addict
Rennlist Member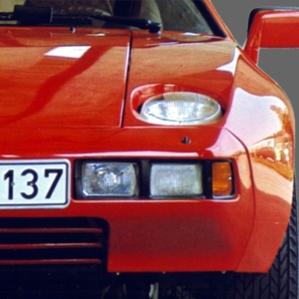 ---
^^^^
liberties like "original to the car" brown pascha changed to "period correct, original" black pascha?

10-04-2010, 04:19 PM

---
Way to go Jim! I was hoping this car would go to a good home for the restoration it deserves! I look forward to following your progress. Personally I would make the car as close to the way it rolled off the assembly line as possible! That is the value in this car...keep it as the factory sent it out the door!

10-04-2010, 05:15 PM

---

10-04-2010, 06:23 PM

---
That early a car was preproduction....no "assembly line" they were still figuring out how to put them together


10-04-2010, 06:37 PM

---
Congrats Jim. I also second what James said above. And as we talked earleir, just take your time with it and do it right, even if it takes 10 years.
This is a very special car I think.
It was great to see you this past weekend at Frenzy - good job on the tech session


10-04-2010, 07:11 PM

---
Right on Jim! Great find! I just finished re-reading Joe Rusz's original article. It would be cool if you could contact him at R&T and get his thoughts.

Great meeting you at the Sharkfest and thanks for showing me how to open a bottle of beer on a 928!

10-04-2010, 07:38 PM
Addict
Rennlist Member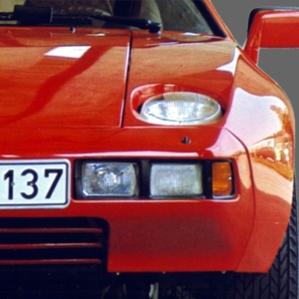 ---
You bet I'll take my time! This will be my ultimate exercise in patience... aside from my daughter.

Thank you for getting "hands-on" at the tech session.
Nice meeting you!
Brad read you. Have been trying to reach Joe Rusz. Still works there based on the date of his more recent articles.
I would also ask if he still had the proof photos or negatives.
Does anyone have this early 928 R&T issue? I'm not even sure when it was published.
I believe there is alot more history to this car. If the press got a hold of it near Nice France back in February 1977, then there is more to learn.
Still need to figure out when it was imported too...
PS Used the 928 bottle opener many times this past weekend at the Frenzy

---
Last edited by Jadz928; 01-05-2011 at

07:11 PM

.

10-04-2010, 08:34 PM

June 1977
---
Does anyone have this early 928 R&T issue? I'm not even sure when it was published.
I don't have the original but it's reprinted in the R&T 928 Portfolio 1977-94. The original article appeared in the June 1977 issue. I've seen copies for sale on Ebay from time to time.


10-04-2010, 09:14 PM

---
Very cool find!
So, this car had no front marker lights stock? It doesn't have the typical behind the front wheel opening lights of a euro, and I'd imagine the rest were from the federalization process.
I like the single mirror look!