Tech Spec Books - Online

05-04-2010, 12:06 PM
Supercharged
Rennlist Member
Join Date: May 2002
Location: Back in Michigan - Full time!
Posts: 18,895

Tech Spec Books - Online
---
I am hosting the Tech Spec Books on Google docs for your referencing pleasure. FWI, I prefer the GT/GTS book becasue the values are listed in ftlbs as well as Nm.
Enjoy.
'78-'80 928 Dimension Tolerances
'81-'82 928, '80-'84 928S Dimension Tolerances
'85-'86 928S, '87-'89 928S4 Tech Specs
'90-'93 928S4,GT,GTS Tech Specs

05-04-2010, 02:15 PM
Addict
Rennlist Member

Rennlist
Site Sponsor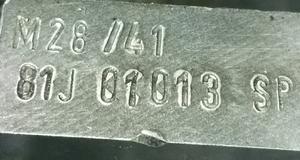 Join Date: Jan 2003
Location: Double Oak, TX
Posts: 15,508

---
__________________
Does it have the "Do It Yourself" manual transmission, or the superior "Fully Equipped by Porsche" Automatic Transmission?
George Layton March 2014
928 Owners are ".....a secret sect of quietly assured Porsche pragmatists who in near anonymity appreciate the prodigious, easy going prowess of the 928."

05-04-2010, 08:09 PM

---
So this can now become the archive area I was talking about! How does one go and post such material on google books? Does one need permission from Porsche to scan and post documents, tech books, brochures, etc?

05-04-2010, 08:13 PM

---
Cool, just checked it out, pretty straight forward. I will try one of the paint code brochures to see how it will come out. We should add all these links to one thread, lets call it "928 Document thread links" and like the picture thread one can post the link there for easy search.
Only question I have is how long do these links last?
---
Last edited by Robert B; 05-04-2010 at

08:14 PM

. Reason: Change some wording