Aircraft stripper on bumpers...

08-31-2009, 07:59 PM

Aircraft stripper on bumpers...
---
Anybody know if aircraft stripper will ruin the bumpers??

I attempted this on my trashed bumper and no damage. It peeled the paint off quickly... However on the can it says do not use on plastics/synthetic materials etc. I would have thought it would have melted the bumper... but no.. I scraped the top paint surfaces off and then wiped the spot clean on the bumper surface with a rag.... No scratches, and aircraft stripper is cheaper than a sandblaster...


Suggestions???

I was told to have them walnut/soda blasted... but in essence of time/money if I can strip them progress will move much more quickly.

08-31-2009, 08:39 PM
Addict
Rennlist Member
Join Date: May 2009
Location: San Diego, Ca
Posts: 960

---
I wonder if the plastic holding the chemical has something to do with it? Maybe after it's repainted, the paint might peel from the chemicals in the stripper? I do know that if the stripper stays on the plastic a little too long, it will melt the surface.

08-31-2009, 10:00 PM
Petie3rd
Rennlist Member
This Post Sponsored by:
Dow Corning« & DeoxIT«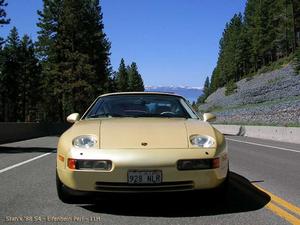 Join Date: May 2004
Location: Philly PA
Posts: 22,614

---
I wouldnt use any chemicals on the rubber, it will soak into the rubber and damage the new coating, BTDT
If your repainting the bumper its best to media blast it, this reduces the chances of wearing down edges by sanding.
Also you will remove the broken layers under the top coat that will then give you a fresh surface to rebuild the coatings

08-31-2009, 11:18 PM
Petie3rd
Rennlist Member
This Post Sponsored by:
Dow Corning« & DeoxIT«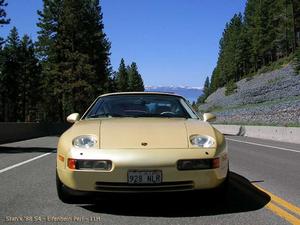 Join Date: May 2004
Location: Philly PA
Posts: 22,614

---
yes it does suck,
after the car has come out of the paint shop and after sitting the sun for a few days the fresh paint starts to lift off the PU covers........
Stripper was used on the covers.......

09-01-2009, 12:56 AM

---
+1 on sanding although it's a lot of time.

I tried having mine glass bead blasted and it didn't work. At least they said it didn't work. Maybe walnut shells will be better.

Don't go too low with the grit or you'll scratch the plastic enough to see it. I suggest using 150+ even though 60 is tempting. Some requires hand work but most could be gotten with power tools. Go to hand sanding as you go through the layers. I recall there being two primers, like white over yellow, below the color coats...but don't take my word on that. You never know what had happened to the bumpers.

Get a flex additive for the paint on those parts.

Special tip: I had my teenagers do it.

09-01-2009, 10:40 AM

---
I have blasted many bars, used pecan and walnut shell, this is the preferred media and aluminium oxide however this is more aggressive and I wouldn't use it again, fine garnet might be o.k but the first more expensive option is your best, no question. Don't use paint stripper.

Greg

09-01-2009, 11:30 AM

hmmm
---
So the concensus seems to be blast it or sand it, don't really want to sand it... I've done enough sanding work.

My old bumper won't be used and I did no further harm to it by messing around with chem treatments on it. I really wanted to see if it would melt the synthetic material. But it did no such thing, it really peeled the paint up quickly/nicely.

There was about 5 or so layers of paint on the bumper and each peeled up effortlessly. But I like others was worried about the possibility of the residue sticking/damaging the surface of the synthetic bumper.

I guess I will blast the front/rear bumper and the headlight buckets... dang I was trying to save some $$.

09-02-2009, 06:01 AM

---
I refinished similar bumpers on a DeLorean once. I went with a pressure sand blaster, running fine sandblasting sand. I recall keeping the sandblaster nozzle relatively distant, but I was just paranoid. No problems at all. Sanding would work, but I'd be careful to not overheat via the friction. I'd personally avoid chemical strippers...









Nick - 89S4