Cause of sudden ride hight and camber change.

06-09-2005, 10:25 PM
Addict
Rennlist Member

Rennlist
Site Sponsor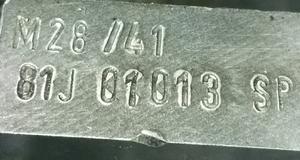 Join Date: Jan 2003
Location: Double Oak, TX
Posts: 15,715
Likes: 0

---
Ernest,
You would always be welcome in Texas, however you know that once you get here you will never want to leave!!! Look at Ernie and me.
Jim Mayzurk has the eibach/koni set up and has offered to let me test drive when we are not so tied up on other projects.
Best,
Roger
__________________
Does it have the "Do It Yourself" manual transmission, or the superior "Fully Equipped by Porsche" Automatic Transmission?
George Layton March 2014
928 Owners are ".....a secret sect of quietly assured Porsche pragmatists who in near anonymity appreciate the prodigious, easy going prowess of the 928."

06-09-2005, 10:35 PM
Addict
Rennlist Member
Join Date: Mar 2003
Location: Nashua, NH
Posts: 4,328
Likes: 0
Received 0 Likes on 0 Posts

---
I'd been complaining about severe understeer on the way to SITM. On some sweeping 90 degree turns the car was pushing and it was a real wrestle to get it to turn. Jim and I swapped cars for the afternoon and I had a chance to drive his car with the Koni/Eibach setup. His car steers like a dream and turns in and responds on a dime.
First of all I have to find out why the GT is pushing and fix the problem. THEN I NEED Koni/Eibachs!!

06-09-2005, 11:13 PM
Addict
Rennlist Member
Join Date: Oct 2003
Location: Nova Scotia
Posts: 7,203
Likes: 0
Received 0 Likes on 0 Posts

---
Originally Posted by ErnestSw
Garth,
Ya owes me one b'y!!
I spoke to Roger this afternoon and the "lost" 50mm is between the concave washers at the top and bottom of the right rear spring.
Here's what I THINK happened.
The right rear spring "gave out" ie. it sagged or cracked or bent or whatever.......
.
Well - I'm honoured to "owes ya 'un" , even though I said " If Rogers rear coil spacing is close to the number I posted, then the spring is OK" ( ~20mm).

Sounds like two coils are very close ...
That is a good find - and one for the books! Look forward to your pics Roger.
BTW, Konis work quite nicely with stock springs - and as far as having crappy pavement to drive on, we have pretty good bragging rights in this neck of the woods. The ride is far better described as 'firm and precise' than by 'harsh'.

06-11-2005, 11:31 PM
Addict
Rennlist Member
Join Date: Sep 2002
Location: Bucharest, Romania
Posts: 1,680
Likes: 0
Received 0 Likes on 0 Posts

---
Recieved the new book from David Hemmings this week "The essential's buyer's guide Porsche 928"
On page 37 it talks about the following if you inspect a car:
The front suspension is independent with wishbones and coil springs, telescopic dampers, and an anti roll bar. The rear is also independent with wishbones (
the rear needs checking for sagging after 150000km/100000miles
) and coil springs with dampers and anti roll bar, but augmented with an anti-tuck-in system known as the Weissach axle.
You never learn enough about these cars....

06-17-2005, 09:59 AM
---
Well!
Have we spent the bucks yet, Rog?
Inquiring minds want to know.
Other spiffy WSM stuff:
Mentioned before;
Ride heigth measurement 'empty' is with factory tools, full tank of gas, spare tire,
tires -Factory/oem- inflated to specified psi/bar.
You can utilize the additional -10mm for a maximum total of -20mm after car settles in.
But this additional -10mm downward tolerance MUST apply to both axles..
Yep, as mentioned earlier the pressurized shocks will 'grow' by approx. 10mm in an unloaded state.
Any chance your alignment guy set the camber/toe/caster using specs off of either the front or rear spec alone?
WOW! Time out for a wayward sHARk ... now that's Tough LOVE.
Bummer on the suspension/tires that's a huge expence and there is just no getting around it.
The upside of course is that you will have a great handling sHARk for years to come and as a side benefit -if you aren't already- it makes you pay attention to things like tire wear on a daily basis.
Down side is, the Missus', no doubt, could apply the bucks you are going to use toward something she (foolishly) considers more important/rewarding. Keep in mind you have to sleep SOMETIME and then she has you by the knackers

Luck to ya'


02-13-2010, 05:12 AM
User
Join Date: May 2006
Location: London UK
Posts: 54
Likes: 0
Received 0 Likes on 0 Posts

---
Hi obviously this is an old post so hoping some of you are still using the forum. I have a 1988 928 s4. Its fitted with solid front wishbone bushes, bilstein coilovers and eibach springs. The rear end has new standard bushes. The 4 wheel geometry (inc camber) is all set according to factory settings (when the car is on the deck). I have the ride height set quite low at the front (I like the way that looks). Its set to 1" tyre to arch gap (looking straight on from the side). Obvoisly the tie rods are not paralel to the wishbones but I am not sure if this is actual "bump steer". I am getting strange steering sensations over camber changes in the road surface, whereby the front wheels feel like they have a mind of thier own. At times I am compensating with the steering wheel to keep them pointing in the correct direction The car also follows thicker marking lines in the road wherby you can feel the wheel being forced to follow the direction of the road marking. And it does not just pull to one side, it will try to veer in both directions, sometimes one way directly followed by the other. I have had new steering rack bushes fitted and and the rack and all suspension and steering components have been checked for wear. Hoping someone out there has an answer....

02-13-2010, 06:51 AM
Addict
Rennlist Member
Join Date: Jun 2005
Location: Oman
Posts: 5,893
Likes: 0
Received 0 Likes on 0 Posts

---
Your first action is to get the car on a platform lift and measure where your ride height is relative to the measuring points- forget the bit about ride height relative to the wheel arch- it is more or less meaningless in that it only gives you a ball park idea as to where your car sits and YMMV. Ensure the car is settled before doing this [i.e. it has not had any wheels off the ground for some 50 miles or so-less on London potholes!]

The 32v 928's [and maybe the earlier ones?] tend to sag on the front springs. This has historically given rise to an illusion of "niceness" which many seem to like but which in fact is probably your worst enemy. Why? When the front is low relative to the rear there is weight transfer to the front of the car and that exacerbates the understeer that Porsche built into the car in the first place which is a PITA to start with and makes the car even more lethargic in tight bends as the car tries to scrub straight ahead.

The first trick is to ensure that the front/rear ride height is in proportion to the factory settings and if not, adjust the front perches upwards to achieve the correct differential. Note that when you do this you will change the camber and more importantly, the toe settings thus you will need the alignment doing.
With the suspension kit you describe you should be able to set ride height to minimum of the stock range quite OK but I do not recommend anything less for street use [maybe a few mm less but no more] and if you are going to lower the car do so proportionately more at the rear, not the front.

What you describe sounds to me like tramlining which will happen to most of our cars depending on the height of the line and your sensitivity to it. If the front is stupidly low then you may also encounter bump steer but I suspect you would have to be at racing type height reductions to do that and that is kamikaze on streets- particularly London ones. Bump steer can be mechanically corrected but if you are that low do something about it before London streets do it for you to your sump. I also suspect tramlining would be exagerrated by more weight on the front.

Other factors may also be in play such as tire selection/problems or damper problems but most unlikely if you have [new?]Bilsteins/Eibachs I would think.

I would like to know a little more about the "solid wishbone bushes"- not sure I have heard of that one before. I have yet to hear of an upgrade there unless you are referring to the "upper track arms" which can be retro fittted with an after market poly bushing which is OK.

Personally I like a stiffer spring set up than stock [I also use Eibachs], I set the front to the lower end of the adjustment range and drop the rear proportionately a bit more. Personally I think the squat rear gives a more agressive appearance rather than "nose in the dirt" attitudes.

For sure I do not recommend anything lower than stock ride height on stock springs and mid range at that and even then the car tends to bottom out the nose on speed bumps with minimum provocation. On my set up I can quite agressive and have Carl's bump plates in reserve just in case [they are well gouged now].

Regards

Fred R

02-13-2010, 07:38 AM
Addict
Rennlist Member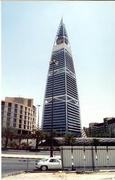 Join Date: Dec 2002
Location: Australia
Posts: 4,689
Likes: 0
Received 0 Likes on 0 Posts

---
Dom,
You dont by any chance have front wheels with non-std ( < 65mm) offsets do you? This is well known to cause tramlining...Despite the look of a lowered front, it does nothing at all for the handling.
jp 83 Euro S AT 52k

02-13-2010, 11:51 PM
Addict
Rennlist Member
Join Date: Oct 2004
Location: Y-Bridge City, Zanesville, Ohio
Posts: 2,195
Likes: 0
Received 0 Likes on 0 Posts

---
+928, BUT ... no need to put the car on a lift. The measuring points are readily accessible to someone lying on the ground beside the car. You can't really use a ruler from this position, so I used a carpenters sliding bevel:
http://www.sears.com/shc/s/p_10153_12605_00939582000P
Slide the tool under, one side flat against the ground and tilt the other leg up to the measuring surface. Fix that angle/height/bevel and remove the tool. Then it's easy to put a ruler on it to measure the height.
You can do the whole car in five minutes or so.
Plus, plus also to using approximately the stock ride height. My front end was collapsed to <130mm when I bought the car and that's why I lost my alternator at a mild dip on a straight stretch of road at only 60-70mph.

02-14-2010, 05:24 PM
Addict
Rennlist Member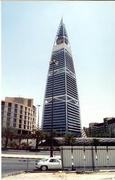 Join Date: Dec 2002
Location: Australia
Posts: 4,689
Likes: 0
Received 0 Likes on 0 Posts

---
I use a telescopic mirror stick -mirror folded in of course - a little care to get it square to ground is required, and not moving it after measuring. Also do it with fronts straight ahead. You can adjust fronts without lifting :- to raise, wheels on full left lock, access from behind right wheel, in front of left wheel. Lower is reverse .

jp 83 Euro S AT 52k

02-14-2010, 05:29 PM
Addict
Rennlist Member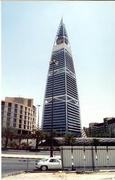 Join Date: Dec 2002
Location: Australia
Posts: 4,689
Likes: 0
Received 0 Likes on 0 Posts

---
Roger,
I have fa*tory M474 Bilsteins on mine, and while the ride is firm, I wo*ldnt *all it harsh, ex*ept over some inner *ity pot holed roads. I *s*ally r*n 40psi all ro*nd on std 225/50R16s. The fronts were new 10k miles ago, the rears re*ently overha*led.
jp 83 E*ro S AT 52k

02-20-2010, 03:43 PM
User
Join Date: May 2006
Location: London UK
Posts: 54
Likes: 0
Received 0 Likes on 0 Posts

---
Fred yes its got poly bushed upper arms. The bilstiens and eibachs are new. I take your point on the ride height, my sump must be grazing the road surface over some of the terrible roads I use! Please can you tell me where the measuring points are and the factory reccomended measurments? Also what are "carl's bump plates"??

02-20-2010, 03:57 PM
User
Join Date: May 2006
Location: London UK
Posts: 54
Likes: 0
Received 0 Likes on 0 Posts

---
JP, i have "replica" cup 2's. Dont know the make but Im putting money on the offset being less than 65. I am currently away but itching to get back and have the front wheels of for a measure up!! After I read your comment I googled it and found this very interesting piece of 928 info
http://www.landsharkoz.com/forms/928wheels.pdf
If those damn wheels have caused me 2 years of heart in mouth handling I will be amazed. I have spent a fortune with so called experts trying to make it drive like I know it should!!