Taking A Newbie For A Ride

02-14-2005, 01:17 PM
Sharkaholic
Lifetime Rennlist
Member
Join Date: May 2002
Location: Rochester, WA
Posts: 5,162
Received 0 Likes on 0 Posts

---
Picked up a buddy of mine at the Seatac airport and head south on I-5. It is late around 10ish, dark with moderate traffic on the freeway. We're talking back and forth about various things for half an hour. Finally I turn to him and ask him to guess how fast we are going. His responce was 80mph, my reply was 120, he was amazed at how stable and smooth the ride was at that speed. He is a Police Officer here in Alaska! But just as much of a speed freak as the rest of us! Of course all of this was before the supercharger and Ott x-pipe, now you can hear how fast you are going.


02-14-2005, 01:30 PM
Addict
Rennlist Member
Join Date: Jun 2000
Location: Insane Diego, California
Posts: 40,147
Likes: 0

---

02-14-2005, 02:30 PM
Moderator - Dean of Rennlist, "I'm Listening"

Lifetime Rennlist
Member

---
I'm also reminded of the time, many years ago, that I took my brother-in-law for a ride in my very first '84 shark - up the same canyon road.

He is a little older than I am, and has been quite successful in business. He always thought of himself as a "car guy" but never drove anything but Mercurys and/or Buicks. (Had to have a nice, semi-luxury car "befitting his successful status," but felt like Cadillacs were for oldsters)

So, in my experience, the very best victim for the Newbie Ride is a lifelong Mercury/Buick kinda guy! (Kinda makes me drool a little even thinking about it!)

It's also been my experience that a newbie is always quite impressed by the straight-line torque and speed... But is simply scared spitless by the cornering prowess!

The first few curves, all I heard from the passenger seat was a very hoarse, "Uhhhhh! Don't you hafta slow down a little FOR THAT CURVE AHEAD????!!!" (Rising in pitch and crescendo each time!)

And from then on, it was nothing but "HOLY MOLEY!!!" repeated over and over again.

The postscript is that since that day, he's never owned a Mercury or a Buick again. In fact, he's never owned an American car again. He thinks he needs a sedan for business purposes, so I haven't talked him into a Porsche yet. But at least he's a Lexus GS430 guy now. Slightly closer to actually being a "car guy."

02-14-2005, 05:09 PM
Super User
Join Date: Jul 2002
Location: Los Angeles, CA
Posts: 3,348
Likes: 0
Received 0 Likes on 0 Posts

---
Most newbies have never been in a fast car before, so they tend to think my car is really impressive.
In fact, one newbie was impressed, and I was not even showing off.
I was just accelerating normally, and he commented on how fast the car was.

One of the more enjoyable newbie moments, was when I first got my car,
I let my mom drive it, when she was visiting. She accelerated, and thought
it was fast, and fun. But then I told her about how the kickdown worked,
and that she ought to just mash the pedal to the floor, and see what
happens. Then she was really loving it! Hahaha! Bwaaaaaaaaaaahhhhhhhhh!!!

02-14-2005, 05:22 PM
Super User
Join Date: May 2004
Location: Rochester, NY
Posts: 2,791
Likes: 0
Received 0 Likes on 0 Posts

---
My first 928 was an Automatic 1986 S. Nice car but nothing compared to my '87 5-spd. Anyway, one of the first times I met my now Bro in law he had claimed he was a car guy but never knew much about the 928. He had just bought a Saab 9.3. So I took him out for a ride on the highway near my in laws house. I told him you can tell how fast we are going because the wiper blades start to shake a bit at 130. He stopped talking at about 80mph. I slowed back down and he said wow, this car is quick. So I headed off the ramp to turn around. The light turned green so i swung a left and gassed it bringing the back end around a bit. I could feel him grab the door handle a little tighter. I told him to hold on, lets see if we can get the wipers to wave. Stood on it to 135 mph and shut her down and headed home. He turned a bit pale and couldn't do anything but smile till we got back. I asked how fast do you think we went. He said he closed his eyes when the wipers started shaking. ha ha ha.

02-14-2005, 05:25 PM
Addict
Rennlist Member

Join Date: Feb 2004
Location: Monterey Peninsula, CA
Posts: 2,304
Likes: 0
Received 0 Likes on 0 Posts

---
Quotes:
I think that motorcycle wants to race you...
Ok, no problem.
He'll win, what are you doing..?
Oh, nothing, just playing for fun..
Hy, he's falling behind...!
Yes, I know...once you get up over 135, they mostly do because of the air blowing them off the bike.
WHAT..? We were only going about 80 max...!
No, actually we were going about 140+, that's when it shifted into 4th gear..
DAMN...What's under the hood?
Oh, nothing special..

Quote:
Is your car new?
No, it's an 87.
REALLY?
Yes
Feels nice at 60, does everyone drive slower in CA?
No, we're going 100, and everyone else is going 70
You're kidding?
No, look at the speedo for yourself.
WOW..!


02-14-2005, 05:44 PM

---
Guys be carefull about what you do.. I have gotten a rumor among friends and sometimes when I show up for a party that has already been going for a couple of hours everybody knows of me as the Porsche guy. The most classic comment was when I drove home from Copenhagen to Trelleborg one summer morning in less than 45 minutes. A drive that normally take twice that.
When I dropped off my friend and we opened the doors and felt the early morning air he said after having been quiet the whole ride - wow, I can imagine what time travelling is like now. During that drive we were only under 250 km/h on the on and off ramps and we were sitting at 270 km/h on the speedo over the bridge between Denmark and Sweden.
The same friend has also said that riding with me on the backroads is better than going to a tivoli.. Whatever that means. I will make sure to invite him to the track the coming season.


02-14-2005, 06:00 PM
No wide loads, please!
Lifetime Rennlist
Member
Join Date: May 2001
Location: Las Vegas
Posts: 13,130
Likes: 0
Received 0 Likes on 0 Posts

---
I took my Dad for a ride a few weeks ago under full boost. He had ridden in my car before but not with the SC on it.
My words to him were...
"Check this out...."
1st gear about 3k rpm, i floored it.
"Jeeeeeesus Chrrrrrist" is what i heard heading into 2nd.

He loved it.


02-14-2005, 06:51 PM
Moderator - Dean of Rennlist, "I'm Listening"

Lifetime Rennlist
Member

---
Actually, I'm thinkin' one of the better stories would be when Ketchmi took my wife on her first ride in a supercharged shark! But I'll let him tell that story, since I wasn't there at the time.

(When I got her back, I coulda used some aerosol Valium, however.)

02-14-2005, 07:11 PM
No wide loads, please!
Lifetime Rennlist
Member
Join Date: May 2001
Location: Las Vegas
Posts: 13,130
Likes: 0
Received 0 Likes on 0 Posts

---
Somewhat different but i always show people how well it can stop from 60 mph also. Cruise along and i just stand on the brakes. Both arms of the passenger reach for the dash as they hang fwd in their straps.
Fun setting them back n the seat...then WHAM...having them reach for the dash
0-60-0 It really makes them dizzy.


02-14-2005, 10:45 PM
Super User
Join Date: Sep 2004
Location: Stockton, CA
Posts: 15,996
Likes: 0
Received 0 Likes on 0 Posts

---
Some of the guys at work ask me how fast the 928 goes.... I usually answer "about 140.......in third gear!" Its the pause followed by the third gear comment that floors them!

02-14-2005, 11:10 PM
Addict
Rennlist Member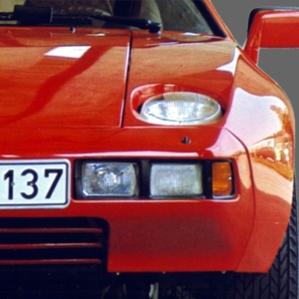 ---
Man, I love these stories!

I'll throw in one of my favs...
My former coworker Doug, and myself regularly went out to lunch together. Often times to let off some steam. I offered to drive this time and Doug was excited for his first ride in Chewy. On the way to lunch I took it easy, most notably executing a gradual S-curve at 80mph with ease. He was impressed. On the way back to work Doug asked to show him what it's got. Which I did, tearing up the backroads, again taking the S-curve even a little faster. Now cruising along at 90mph, almost back to work, I ask Doug if he would like to keep going, to which he nods (speechless hehe). So now we are on what is known as a "country block" (1 square mile). At the turn I go all out and take it up to 130mph in no time, coast briefly, and then haul it back to make the stop at the end of the mile. Repeat and rinse, and then back to work. Doug was blown away. I was too.
Back to work adrenalized, and feeling pretty damn good. From that point on when we were having a tough day, I made sure to drive Chewy to lunch.
---
Last edited by Jadz928; 02-15-2005 at

12:14 AM

.

02-14-2005, 11:45 PM
Moderator - Dean of Rennlist, "I'm Listening"

Lifetime Rennlist
Member

---
Y'know, an equally entertaining experience is if you ever let the NEWBIE drive!

I've done that with a few friends/family members. They're nervous as a cat in a room full of rocking chairs - and that's even before you talk 'em into pushing past the kickdown switch!

The funniest thing is watching them take curves. They invariably almost run off the road turning the wheel too much. We usually end up going around a curve with them working the steering wheel in sort of a "ratchet" fashion. (Too much input/correction/too much input/correction etc. etc.)