How important is working ac for a sale

06-05-2019, 10:58 AM
Addict
Rennlist Member
Join Date: May 2014
Location: Dacula "Atlanta" GA
Posts: 1,010
Likes: 0

---

06-05-2019, 11:01 AM
Super User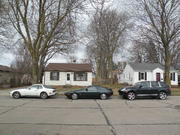 ---
I would think it depends on location.

If you are in a 'warm' area, where A/C is pretty much essential, then it would be a bigger issue than, say, Wisconsin or Upper Michigan.

It also depends on the overall condition of the rest of the car.

Neither my 944 nor my 928 have working A/C and didn't when I bought them. I likely would have paid more if they worked, but it's hard to say how much more.

06-05-2019, 11:54 AM
Addict
Rennlist Member
Join Date: Oct 2004
Location: Central Texas
Posts: 2,411
Likes: 0

---
IMHO I would get it fixed before selling because it may be something trivial--like low on Freon. Alternatively, you could be upfront about it in your ad and say "I've reduced the price by $1,500 (example) to compensate for the non-working AC."

06-05-2019, 01:58 PM
Addict
Rennlist Member

---
I agree with the guys above. It will provide a negotiating point for the seller. Also it will reduce the number of people even interested in your car, even if you offer to take X dollars off the price. Some buyers won't want the hassle even at a reduced price. I'd say if the AC is the only non-functioning system on your car then look into what it will cost to fix it correctly. If however there are a handful of other non-operating items on the car, then you are further away from being able to advertise the desirable "needs nothing" description and may be best to sell it as-is.

06-05-2019, 02:07 PM
Addict
Rennlist Member
Join Date: Sep 2010
Location: Oakland CA
Posts: 1,954
Likes: 0

---
I'm always amazed with sellers trying to get top dollar for their cars with needs. Cosmetic is one thing but mechanical issues are another. I concur with all of the above. Or if you just want to sell it as a fixer then go for it.

06-05-2019, 02:08 PM
Super Moderator - Cracklin' Rosie
Lifetime Rennlist
Member

06-05-2019, 02:28 PM
Addict
Rennlist Member
Join Date: Jun 2010
Location: The Poconos
Posts: 3,611
Likes: 0

---
I took a pass on a Shark because the A/C was inop. This despite it being otherwise mechanically sound. If I had it to do over, I'd take the deal and fix the A/C, but I'm a 928 owner, therefore a glutton for (self-inflicted) punishment.

06-05-2019, 02:52 PM
Addict
Rennlist Member

06-05-2019, 02:56 PM
Addict
Rennlist Member
Join Date: Feb 2012
Posts: 166
Likes: 0
Received 0 Likes on 0 Posts

---
Thanks for the input. I am not selling the car, but needed to be ok with not fixing ac now,and going for shock replacement first. I drive car once a week for 60 miles, so ac isnít crucial right now. I have had a lot of mechanical with Greg brown done, and that has been my first priority.
Fixing ac can be a can of worms, Iíll get to it

06-05-2019, 03:02 PM
Chronic Tool Dropper
Lifetime Rennlist
Member

---
My car came to me at a little less than 20k miles on it way back when. It had been in storage for a while, so the seller topped off the R12, put in a new battery, and added new tires to an already sweet deal. Within a couple months the AC needed another top-off... And some digging into history found that the car had needed that regularly since its first day. Hmmm.,..

IMHO, so much depends on how the rest of the car is represented. If it's a project, working AC is on the two-due list. OTOH, if it's represented as ready-to-drive-and-maintain, functioning AC is a requirement. A "needs nothing" car needs to have frostbite-capable refrigeration.

Knowing what I know now, a full HVAC system refurb will easily consume a few $k and a few days of fun, so there's a big difference between a car that has been topped off for sale purposes with a has-leaks disclosure, and one that's totally non-op. The totally non-op car is a $$$ mystery, a potentially slippery slope with hardware damage (corroded/leaking evaporator or condenser, broken compressor dangling from broken block ears, etc).

I'm also in the habit of disclosing everything when I sell an interesting car. If there's something that "just needs X", I perform that X and it shows up in the logbook. That drives away folks who are sale-price scavenging, fits well with folks who are shopping for the right car and are willing to pay for that.

----

As far as buyers who try to negotiate down with lump discounts for "AC doesn't work" or whatever, starting at whatever my asking price is, I'm happy to accommodate. But lets start at the sticker price. Here's the sticker, BTW. With that in mind, I seldom find 928's that have reliable cold air conditioning. There are some, and many more with rather tepid AC that owners have come to accept as "OK". My car is currently 30 years old and working towards more. Other 928's are in the same boat just to different degrees (sorry...). Mine needed serious system attention at 8 years old, and damper/actuator attention at about 15 years old. It's quite likely that it will want another round of damper actuators in the next few years. Unless one has just completed a whole mechanical system and damper/actuator service, any 928 you buy will be a ticking AC time bomb. The recently-refreshed car is just ticking a little slower.

06-05-2019, 05:50 PM
Addict
Rennlist Member
Join Date: May 2002
Location: Roswell, GA
Posts: 5,203
Likes: 0

---
My related question is how important is a functioning radio/audio system to the sale? I rarely listen when I drive, preferring to listen to the exhaust - even on long trips to SITM or Frenzy ( I hope I'm not alone)

I end up ripping out butchered audio system installs and replacing the radio with the cubby from 911 variants.

06-05-2019, 06:12 PM
Addict
Rennlist Member

---
Interesting topic and good responses.
When I bought mine both units worked as I recall.
I literally never turned the a/c on in the last nine years, and St. Louis is a mother during the summer.
I never saw it as a GT I guess, more as a sports car. If Iím in it, Iím driving for performance. So in my case it wouldnít be a big factor. I have a feeling I would be in the smaller demographic of buyers however.
Recently, when I deleted the A/C, it was with the full knowledge that this car is now mine forever, and potential resale value would be pretty grim.