Probably OT: Where is the "Customer Feedback Category?"

04-11-2019, 07:04 PM
User
Join Date: Jan 2012
Location: The Heartland
Posts: 696
Likes: 0
Received 0 Likes on 0 Posts

Probably OT: Where is the "Customer Feedback Category?"
---
Hi All
<rant> As some may have casually noticed, I have been a member for quite a while. In fact not quite a decade. Finally, I am so frustrated with IB Brands IT support that I have decided NOT to renew my membership for the time being.
Lazy load is a disaster and my computer registers so many outgoing internet connections to strange advertising services that I do not understand what IB does with the money they get from me. I would think that paying for the access would reduce the number of connections to strange websites.
I need 3 different devices to read, post, upload pictures and edit. It doesn't have to be like this.
www.rangefinderforum.com
, for instance, still works flawlessly. And it is a similar service. I will not throw out all devices older than 3 years, just because IB Brands "updates" or "enhances" their website.
What is the consensus here? Does anybody else care about this? Or do you all just buy the newest gadgets and create lots of electronic garbage by throwing old ones out? Above all, I find it somewhat ironic that a car website dedicated to among other things classic cars, only supports the newest computers.
<\rant>
@ MODS: please feel free to move this to the right place, if this is the wrong place. And if so, tell me where that is.
Regards,
John

04-11-2019, 07:08 PM
Super Moderator - Cracklin' Rosie
Lifetime Rennlist
Member

---
AdBlock on Chrome got rid of all the outgoing add stuff (works with every browser).

Not sure I understand the 3 devices comment. My primary computer is one I built in 2006 running W7, no issues with the Ad blocker on.

It is ridiculous that we are bombarded with such ads, random upgrades and changes that don't really seem to improve anything.

04-11-2019, 07:57 PM
Petie3rd
Rennlist Member
This Post Sponsored by:
Dow Corning« & DeoxIT«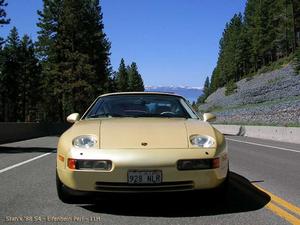 ---
I second the adblocker I never see ads,k
I can send pictures to my E mail with my smart phone,
then open them in my computer,
then upload them to RL

04-11-2019, 10:02 PM
Addict
Rennlist Member
Join Date: May 2002
Location: Roswell, GA
Posts: 5,204
Likes: 0

04-11-2019, 10:27 PM
Chronic Tool Dropper
Lifetime Rennlist
Member

---
And FWIW, I use incognito mode for everything to cut down on tracking cookies, an adblocker in the Chrome browser, and some firewall rules in the security gateway to completely prevent access to at least a dozen google-related ad domains. I still end up closing threads and reloading from scratch when the page-back locks up waiting for junk to load again.

The biggest culprit is the header banner ad from 0000magazine; the page and the browser don't cache the rotating images, forcing the host to serve them up again every several seconds. A new image takes longer than the cycle time to load, so the page never completes. Pete Stout: Save yourself bandwidth dollars and I might let that one run. Until that gets fixed, images from your 0000magazine dot com are blocked.

There are 11 ads currently blocked locally on this page alone. When ad count approaches thread count on a page, it might be considered marginally excessive.

04-12-2019, 09:36 AM
Addict
Rennlist Member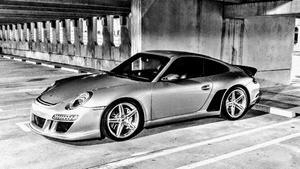 ---
If you're an Android user, you can use Google photos to automatically back-up all photos you've taken on your phone and then you can access Google photos directly from your web browser on your PC, which would then give you access to any of your photos without having to email them to yourself and download them from the email - just download them from the Google Photos web interface to your PC. Also backs them up so you never risk losing them. They're also a more normal size if you do it that way (2-4 MB each). If you select this quality option, storage for the photos is unlimited and free. If you select the higher resolution option, then you have limited storage and need to subscribe to a data storage plan. You can also select individual photos from the web interface and send share links if you need someone to see a bunch of photos of something and want them to have access to only certain ones, without having to e-mail them the individual photos.
Looks like this (most pics here are of my engine R&R project so I can get things back to together correctly).
Can't help with a simple Apple solution as we don't have a single Apple device in the house - just android phones, tablets, and PC computers, but maybe there is something similar for apple too.

04-13-2019, 07:01 PM
Rennlist
Join Date: May 1998
Location: Somewhere....
Posts: 9,935
Received 0 Likes on 0 Posts

---
Hmmm....
Actually - I'm not moving or deleting your post, for as a few can tell you (Hey
Hacker
and
dr bob
) - I think you are absolutely "Right On" and I'm a bit on the warpath to get some things changed back to what they should be - or were?
BTW - I don't post in the 928 Forum too much, as you folks scare me a bit?

But, too - I can also say - I totally understand where you are coming from. And the truth is as well, I'm fully disappointed in having to post this comment to begin with...
And oh!! BTW 2 - Only a decade??? You "newbie", you...



Seriously - my sincerest thanks for your years of previous support. We'll turn it around, I think (I hope)...
Thanks for your post. I mean that...
John D.

04-13-2019, 07:38 PM
Rennlist
Join Date: May 1998
Location: Somewhere....
Posts: 9,935
Received 0 Likes on 0 Posts

---
Holleee Crap - and how are you, Dave!!!
Yea - in the Mod Forum - umm - I've been on a rant with a lot of the "broken code" as, well - I have nothing more useful things to do, well - for now???
I feel like I'm banging my head a bit against a brick wall, but - I do have a hard head - so it takes a bit to knock some sense into me, I guess?
Anywho - many thanks - and great to see a post from you as well!
(BTW - WHY DIDN"T I add a "Post Thanks" script into this site before handing it over? It would have been so easy...

)
Carry on, my friend..!...
John D.

04-13-2019, 08:23 PM
Shameful Thread Killer
Rennlist Member

Join Date: Aug 2004
Location: Rep of Texas, N NM, Rockies, SoCal
Posts: 19,590
Likes: 0

---
I don't want to toss gas on the fire, so I'll toss some water instead. The 928 subforum, of the rennlist forum, is a speck of intergalactic dust in the Milky Way of IB. No offense intended to our erstwhile founder, and all the mods, y'all 'get it' but changing corp culture is the very definition of Sysiphian effort. I think Hoover on the board at one time owned a Porsche, but I'm certain it was not a 928. Prolly a Pana, or maybe a Cayenne. The rest are purely Tesla lease, or maybe Merc leases.