first full ITB mock up, and getting closer to dropping the motor in

03-16-2019, 11:54 PM

first full ITB mock up, and getting closer to dropping the motor in
---
I got my cam timing issues sorted out, and I'm, one damn washer from buttoning up the cam covers, and waiting on an updated sump bit for the crank scraper. but I had to bolt it all up for a mock up and hardware check. I also had to bolt up the headers to note the order of installation. I'm getting closer.

03-17-2019, 12:06 PM
Addict
Rennlist Member

Rennlist
Site Sponsor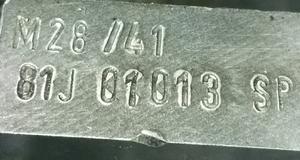 Join Date: Jan 2003
Location: Double Oak, TX
Posts: 15,659

---
__________________
Does it have the "Do It Yourself" manual transmission, or the superior "Fully Equipped by Porsche" Automatic Transmission?
George Layton March 2014
928 Owners are ".....a secret sect of quietly assured Porsche pragmatists who in near anonymity appreciate the prodigious, easy going prowess of the 928."

03-17-2019, 08:16 PM

---
It's not a block off plate, but converted to a crankcase ventilation port. The oil pan has an older oil drain boss and that will be the oil filler port as well as the drain from the Crankcase venting system.
I spent way too much time on hardware to convert everything on the intake and water bridge to button head allen bolts. I wanted to be able to take it all apart with minimal tools. I bought a large container of anti seize to make sure it comes apart easy if I need it to. I'm also making a door in the bottom of the airbox, so I can adjust and clean/lubricate the throttle bits without taking off the entire airbox.

03-17-2019, 08:20 PM

---

03-18-2019, 05:47 AM
Addict
Rennlist Member
Join Date: Feb 2011
Location: Mostly in my workshop located in Sweden.
Posts: 1,346

---
Very nice, I have always admired people who put down so much skill and dedication in order to complete such a complicated engine performance project. However it seems to be a different school about the intake tuned length over there from what we do over here in the old world. From more than fifty years of experience of racing engine build (mostly motorcycle) I have never been able to get good power with very short intake length unless it has been a very high revving engine which the 928 is not. This is what Cheburator once said about the matter. S62 is the BMW M5 V8 ITB engine (picture), the same kind of ITBs Cheburator installed on his 928 GTS.
┼ke
"We fitted the shorter trumpets initially, then we strapped the car on the rollers. Countless runs and pushing the engine to the point where we were saying to each other how remarkable was that it could survive so many flat out runs on a dyno. We had access to variable length trumpets. We fitted them too. The shorter we went, the worse it got...
We were getting nowhere - perhaps 360rwhp. That's not very good, you would have to agree. We played with cam timing too. Nothing, nada. We would run into a wall, where the engine would make noise, but not a lot of horsepower. Pretty rubbish result considering the costs involved.
We fitted the S62 trumpets as advised by "the oracle" and then we were able to map it to achieve 435rwhp. Trust me, it is scarily fast and the way it revs from 3500 to 7000 would leave you speechless.
When I say the map is ****, I mean that it could have been perhaps a bit more polished. After all we spent close to 9hrs on the dyno that day. I know there is more there, but after seeing the higherst number posted ever by a standard displacement NA 928 engine we called it a day and went to drink beer.
The heads are running 968 intake valves with shorter guides as well as some proper porting. The cams are Colin's Stage 2 cams.
You would have to trust trust me that the S62 length is the correct length for these builds - keeping all other things equal, the simple change gained horsepower.
After all, we nearly destroyed a $25k engine to prove that we are on it, while your assumptions were somewhat off the mark"