FREE: 2 new coil wires

01-14-2019, 07:02 PM
Addict
Rennlist Member
Join Date: Jan 2017
Posts: 1,324

FREE: 2 new coil wires
---
the new Beru wire set I got from roger came with 4 coil wires, (or 2 sets). The ones that matched my originals are the same at both ends.
the other set has one end for the cap, and the other end has a black square male piece and two copper springs. no idea what car that is for,
but since mine is 1990, its either for earlier or later cars.
if anyone needs these wires, let me know and I will ship them out. a bit silly, but one site lists single coil wires at 50., so I hope this helps someone out.
(free shipping too)

01-14-2019, 07:29 PM
Petie3rd
Rennlist Member
This Post Sponsored by:
Dow Corning® & DeoxIT®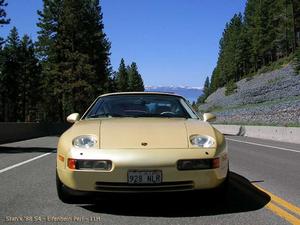 Join Date: May 2004
Location: Philly PA
Posts: 22,568

---
FWIW you can swap the ends around on the new coil wires so you actually get 2 sets of coil wires for your car,
NOTE since these have a habit of failing it might be wise to keep them