Grinding with new Starter

01-12-2019, 03:57 PM
Addict
Rennlist Member

Grinding with new Starter
---
Recently replaced the starter with a reman unit. Worked fine a few times (2) but now only a grinding noise and no engine turn. Is it possible the flywheel teeth are stripped? I know the starter is in tight.

01-12-2019, 04:40 PM
Petie3rd
Rennlist Member
This Post Sponsored by:
Dow Corning« & DeoxIT«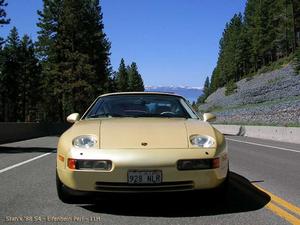 Join Date: May 2004
Location: Philly PA
Posts: 22,345

---
It more likely that the last thing you touched is the probelm.
Disconnect the battery
Remove the bell housing with the starter and inspect the flywheel teeth,
turn the engine via the crankshaft

01-13-2019, 03:21 PM
Addict
Rennlist Member

---
I'll check the alignment in case on bolt wasn't all the way in. Hard to image though. Also, the early years didn't have a bracket, the starter bolts directly to the bell housing.