Frenzy 22 Swap Table Offers and Requests

09-19-2018, 09:55 AM

---
'86.5 S3 --- Looking for. . .
- options for 18" rims to replace stock flat disks
- front spoiler
- passenger door ac vent
- rear main muffler by-pass

I have a brand new AC dryer that I don't need
---
Last edited by Ramp; 09-23-2018 at

08:11 AM

.

09-19-2018, 12:11 PM

---
Folks driving 928s don't have huge space to carry stuff.

That said, I will bring some random good parts in a box.

Maybe people could make a lists of larget parts for sale that they couldnt bring, with tear off phone numbers?



09-21-2018, 10:44 AM

---
I have a couple shifter kits I can bring (out of levers, but can order more), but these are in stock and available if anyone wants me to bring some:
$195 for the baby and $395 for the big boy.

09-21-2018, 07:57 PM

---
Arg, where were all these radiators before I threw down for a new one? haha.
I have a spare original wiper motor cover (complete but a little overspray, small crack IIRC), a pair of OEM 8" Cup II unknown condition, Stainless RMB painted black, vinyl bra (remember those, haha?)...If I rummage I may find some more....Also some adjustable Konis for the front- from the gold old days with the external adjustment...would take a pretty penny for those...

09-22-2018, 08:00 AM
Addict
Rennlist Member
Join Date: May 2002
Location: Roswell, GA
Posts: 5,145

09-22-2018, 01:37 PM
Addict
Rennlist Member

Rennlist
Site Sponsor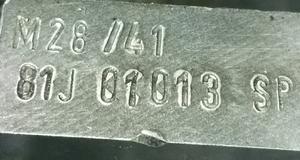 Join Date: Jan 2003
Location: Double Oak, TX
Posts: 15,698

---
__________________
Does it have the "Do It Yourself" manual transmission, or the superior "Fully Equipped by Porsche" Automatic Transmission?
George Layton March 2014
928 Owners are ".....a secret sect of quietly assured Porsche pragmatists who in near anonymity appreciate the prodigious, easy going prowess of the 928."