Replacements and the part name

10-02-2017, 06:44 PM

Replacements and the part name
---
While repairing vacuum lines today I noticed this one way valve was broken off. It hooks directly into the 4 way (3 way) someone has put a screw in one of the holes. It runs directly into the brake booster. I do not know the part number. I would like to replace it and replace the 4 way rubber cracked splitter with a new 3 way. I can find them I know locally but not sure if the local ones will fit such small plastic hoses that appear to go to HVAC. Any info would be great appreciated. 1983 928s

10-02-2017, 07:06 PM
Addict
Rennlist Member
Join Date: Jan 2017
Posts: 1,413

---
The Porsche part number is 928 537 361 02. The VDO number is 248051004001D. The valve is very common to many german cars, including VW, BMW, Mercedes and Audi. Any local bone yard will have a bunch for next to nothing. They do go bad.

The 4 way splitter is absurdly expensive and you need to find that piece used.

hope this helps.

10-02-2017, 07:17 PM
Petie3rd
Rennlist Member
This Post Sponsored by:
Dow Corning« & DeoxIT«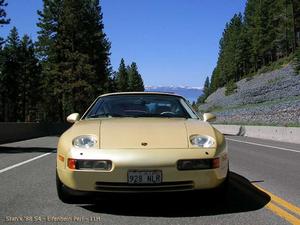 Join Date: May 2004
Location: Philly PA
Posts: 22,617

10-02-2017, 07:36 PM

4 way splitter. ??
---
Originally Posted by
Nashvillecat
While repairing vacuum lines today I noticed this one way valve was broken off. It hooks directly into the 4 way (3 way) someone has put a screw in one of the holes. It runs directly into the brake booster. I do not know the part number. I would like to replace it and replace the 4 way rubber cracked splitter with a new 3 way. I can find them I know locally but not sure if the local ones will fit such small plastic hoses that appear to go to HVAC. Any info would be great appreciated. 1983 928s
One of the 4 outlets on the splitter has a screw in the hole plugging it. My question is what would this hole be commented to? I can see no other vacuum hoses that are not connected. Mmmmm things that previous owners do. Thanks again for your help I will get this ordered from the sponsored source.

10-03-2017, 05:33 PM
Addict
Rennlist Member

Rennlist
Site Sponsor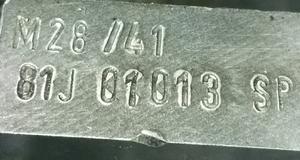 Join Date: Jan 2003
Location: Double Oak, TX
Posts: 15,663

---
The 4 way vacuum splitter is cheap at $5.
The blue black vacuum valve is $15.
On your car one line is plugged so you are good to go.
__________________
Does it have the "Do It Yourself" manual transmission, or the superior "Fully Equipped by Porsche" Automatic Transmission?
George Layton March 2014
928 Owners are ".....a secret sect of quietly assured Porsche pragmatists who in near anonymity appreciate the prodigious, easy going prowess of the 928."

10-03-2017, 05:42 PM
Chronic Tool Dropper
Lifetime Rennlist
Member
Join Date: Oct 2001
Location: Bend, Oregon
Posts: 17,729

---
From memory: That "splitter" [usually] connects to the cruise control and the vacuum "reservoir" in the left fenderwell, plus the plastic line to the HVAC actuator solenoids at the front of the console. Source of vacuum is the check-valve you are replacing.