Tiny leak at water pump gasket

08-27-2013, 04:14 AM
Super User
Join Date: May 2004
Location: Vancouver,BC
Posts: 2,854
Likes: 0
Received 0 Likes on 0 Posts

Tiny leak at water pump gasket
---
I just replaced my water pump again after I got a bad rebuild (leaking at seep hole and squeaking). Now i'm driving back to university in a few days and I checked under my car today with a light and I can see like a tiny drop of coolant at one part of the pump gasket near a bolt. i wiped it, and later that day after driving all day I could see another tiny green drop near the gasket. It's not leaking enough to have coolant dripping on the engine parts or to make a puddle on the ground just seems like small droplet of coolant seeping through.

I used sealant on the gasket paper and I think I waited too long and it dried too much bet installing it. also make the gasket surface could have had a tiny bit of coolant on it when I installed the pump.


anyways it's been almost a week since I installed this pump and the tiny leak has not gotten worse. should I just leave it or will this likely get worse?

also should I use something like bars leak? or should I just leave it as is.


thanks.

08-27-2013, 05:28 PM
Super User
Join Date: May 2004
Location: Vancouver,BC
Posts: 2,854
Likes: 0
Received 0 Likes on 0 Posts

---
haha ok. I did a search on reenlist, and found some people here have used bars leak powder in their 944 and 928s...... and say that it does no harm.

anyways i'm just worried it will get worse when i'm in school. right now the leak is so minor it make no puddles or anything like that just see a droplet of coolant near one of the bolts.

08-27-2013, 09:16 PM
User
Join Date: Nov 2011
Location: Asheboro, NC USA
Posts: 33
Likes: 0
Received 0 Likes on 0 Posts

---
GM stop leak pellets seem to always be in stock. They used to use them in rebuilt engines and sometimes used them in new engines. I also read an article about rebuilt Ford engines recommending use of Ford stop leak in them.

I had a similar small water pump leak in my 944 along with some other small leaks. Car was running well and wasn't due any maintenance. I purchased some GM pellets and all leaks are gone. I cannot detect any change in the running temperature, heater still functions well. It's been in the car several k miles without any problems

I'm not recommending you use it, just relating my experience with it. I also helped install a replacement engine in an MGB about 3 years ago. After getting it running we discovered a cracked cylinder head. Added GM pellets and it's still running with no problems.

Clifton

08-27-2013, 10:04 PM
Addict
Rennlist Member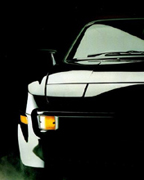 Join Date: Jun 2007
Location: Palm Beach, Florida
Posts: 5,379
Likes: 0
Received 0 Likes on 0 Posts

---

08-28-2013, 06:52 AM
Super User
Join Date: May 2004
Location: Vancouver,BC
Posts: 2,854
Likes: 0
Received 0 Likes on 0 Posts

---
ok thanks, won't use any stop leak stuff.

right now the leak is so small it's not an issue, I was just wondering it is likely going to get worse.

I have used rebuilt water pumps before with no issues.