Bringing my 944 back to life

04-04-2012, 12:07 AM

---
tomorrow we start moving into our new house. i will be sure to get pics of the 944 up in front of the new house as soon as i can! here's a pic of my 10th Anniversary RX-7 in front of the house a couple weeks ago:

04-04-2012, 09:25 AM

---
dug the ol' 88 F-150 out of storage last week when it was raining and drove the beast home last night to assist in the move. that and i would like the truck to be parked at my new house to assist in tasks that require a truck.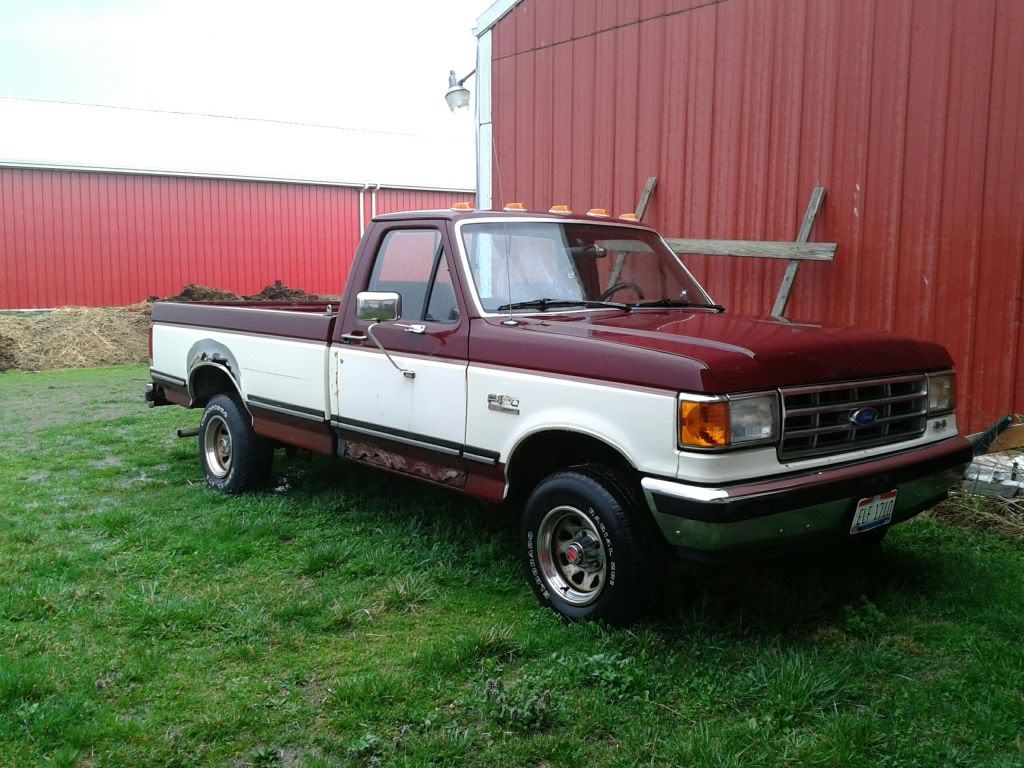 04-17-2012, 08:14 PM

---
replaced the rear shocks today and got the light working for my coolant temp gauge.. the rest of the cluster pod does not seem to be lighting up.. also snapped some pics of the car in front of the new house. but alas, my internet is down at the house and the cable company will not be out until thursday.. so hopefully i can tinker with it tomorrow afternoon and get it working and get the pics posted that i took today.

01-04-2013, 10:50 AM

---
brought the 944 back home from its winter storage. today i want to replace the fog light covers (if i can get them off), refinish the black lug nuts, and reattach the rear view mirror that fell off on my way home yesterday, lol. i will continue to update with pics and such.

01-04-2013, 11:47 AM

---
thank you! its the last house that i'll buy. i plan on living here forever. i also plan on putting up a shop near the parking area on the right side of the driveway. this is still a few years off though. we bought the house when the economy was down and it helped us save a lot of money. it appraised for $268,000 but we got it on a short sale for $180,000, which was what was owed on the house. deal of the century and i had to jump on it. we bid on the house the day we looked at it!