Bringing my 944 back to life

06-30-2011, 05:23 PM

---

BTDT

07-01-2011, 02:43 AM

---
thanks guys! i'm hoping to paint it this fall. i really need to get some floor mats and fix the rattle in the rear. i'm leaning to the issue being in the torsion bar.. everything else looks to be in good working order...except for the shocks.

07-02-2011, 01:48 AM

---
just got a batch of parts in for the 944 today.. got some shifter bushings from a 924 to press into my shift rod per the writeup and got some carpet clips and door handle seals. hope to get some parts installed this weekend in between work and sleep. i got the carpet clips in but want to fit the shifter bushings in as well!

07-15-2011, 03:43 PM

---
ordered some new parts for the 944. pictured are the bushings for the shifter slop repair and new door handle seals. i also ordered new clips for the rear side carpet and installed those. i'll grab a pic today of those.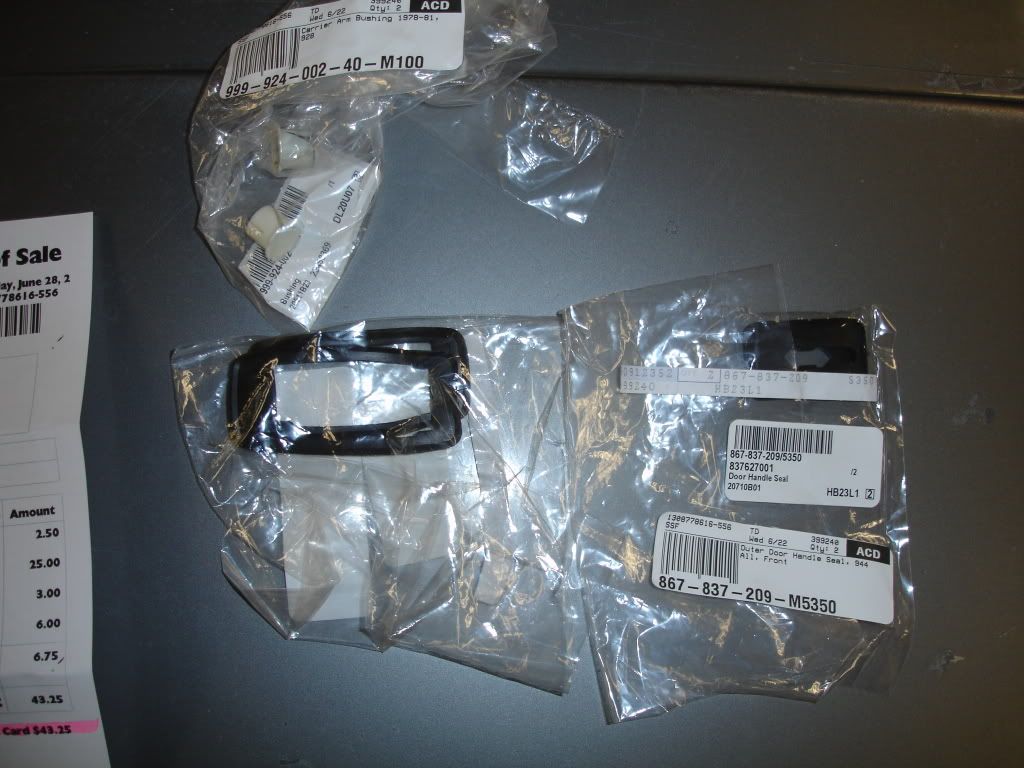 07-15-2011, 04:03 PM

---
I would be interested in seeing the pics when you do the bushings for the shifter slop. Not that I have shifter slop but I don't think I have seen this done before by anyone on here. It is always good to obsorb as much knowledge about these cars as you can in case in the future I have a issue with the shifter slop.