leather seat repair kits

07-19-2009, 01:04 PM
User
Join Date: Jul 2008
Posts: 27

leather seat repair kits
---
Finally thought I'd post a few pictures and details of the leather repair and re-die from my interior. When i purchased the car it had a rather worn looking dark blue interior. The driver seat bolster had three nasty looking rips. I thought about going for a complete re-trim but the costs were horrendous. I then looked into the leather repair and re-die kits you can get on the internet. After looking at various you tube video links on the procedure I thought I'd give it a go. After taking the seats out first you rub them down with a solution that takes of the top protection layer and some of the old die. This gives the new die some thing to key on to. This was a very messy job. Then you have a special compound to repair the rips. First you lay some hessian behind the rips and glue the edges down. Next you slowly fill the rip in with the compound which is a kind of very wet putty. You slowly build it up layer by layer until it sits proud of the suffice. Next you sand it down until it's level with the suffice trying not to sand too much of the surrounding leather away. This is a very slow process and it took me many times to get to a reasonable state that I was happy with. When I was finally done with all the filling and sanding it was time for the re-die. I decided to go all out and completely change the color from dark blue to light beige . I had the firm custom match me a color of my choice. First you dab the die which is more like a very very thin paint all over with the provided sponge and leave to dry. Then you slowly build up layer after layer by spraying on the die with the hobby air gun provided. This turned out to be very slow and nearly useless. I'm lucky enough to be in possession of a compressor and spray gun so i used this instead. All though this gets the job done quicker it is much more thirsty on die. I used 5 liters to do the full interior all though i did do the dash, door cards and center console as well.. The hardest part was between the back and bolsters and seat back and cushions. I had to press down with my knee to open the gaps between cushions and bolsters and spray a little at a time, drying with a hair dryer before releasing my knee so the two parts did not touch and stick together. What a pain in the A****. I lost count of how many coats of die I sprayed but it was at least six. Finally I sprayed on a protective sealant which gives it a gloss, matt or semi matt finish. I then did the lower door cards, lower dash which I replaced because the old one was cracked and the center console. I finally replaced the whole interior back in the car while adding a new illuminated gear lever, blue illuminated leds in the instrument cluster and air con controls, some aluminum instrument bezels, a carbon fiber dash kit and a new steering wheel. The whole job took two very long days to complete I know some of you may think its too bling for their liking but I just wanted to show what could be done with ú150 worth of leather repair kit as apposed to a ú2000 re-trim.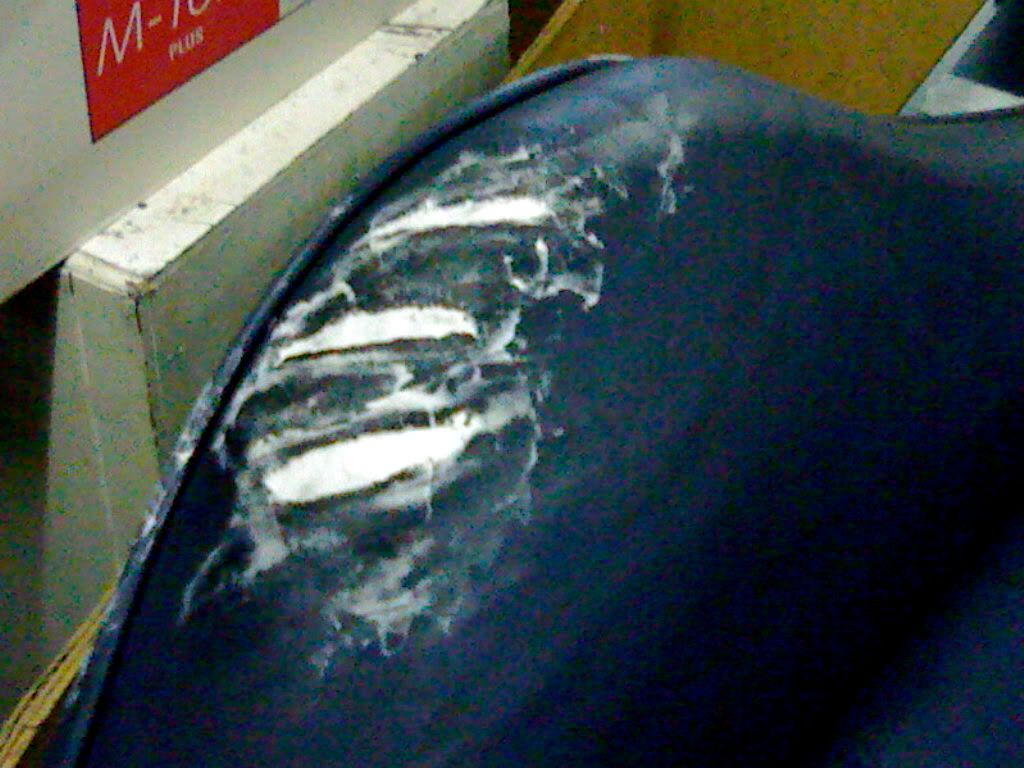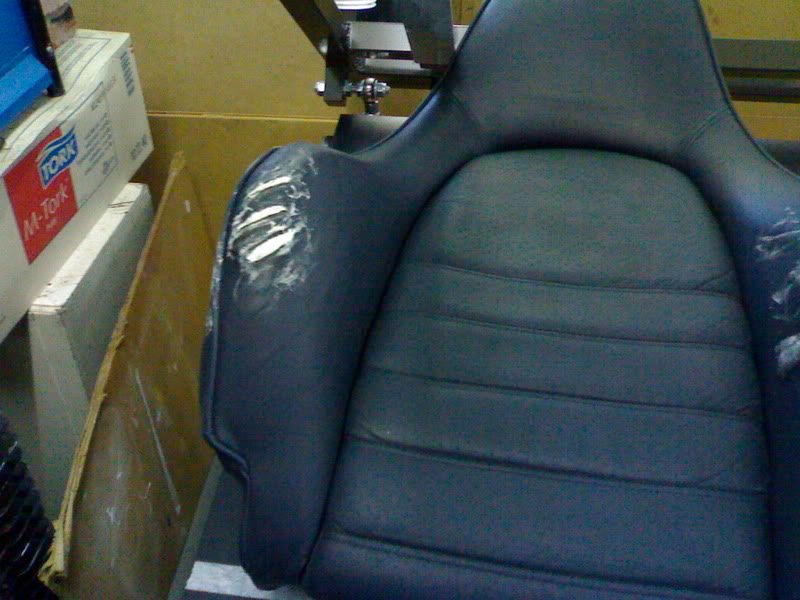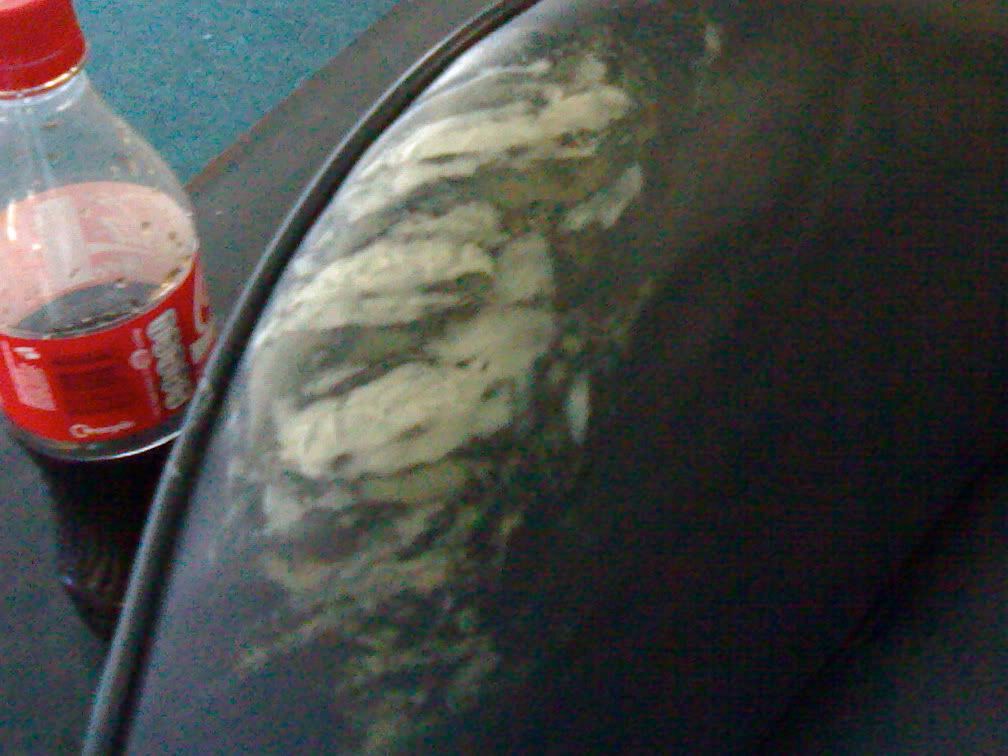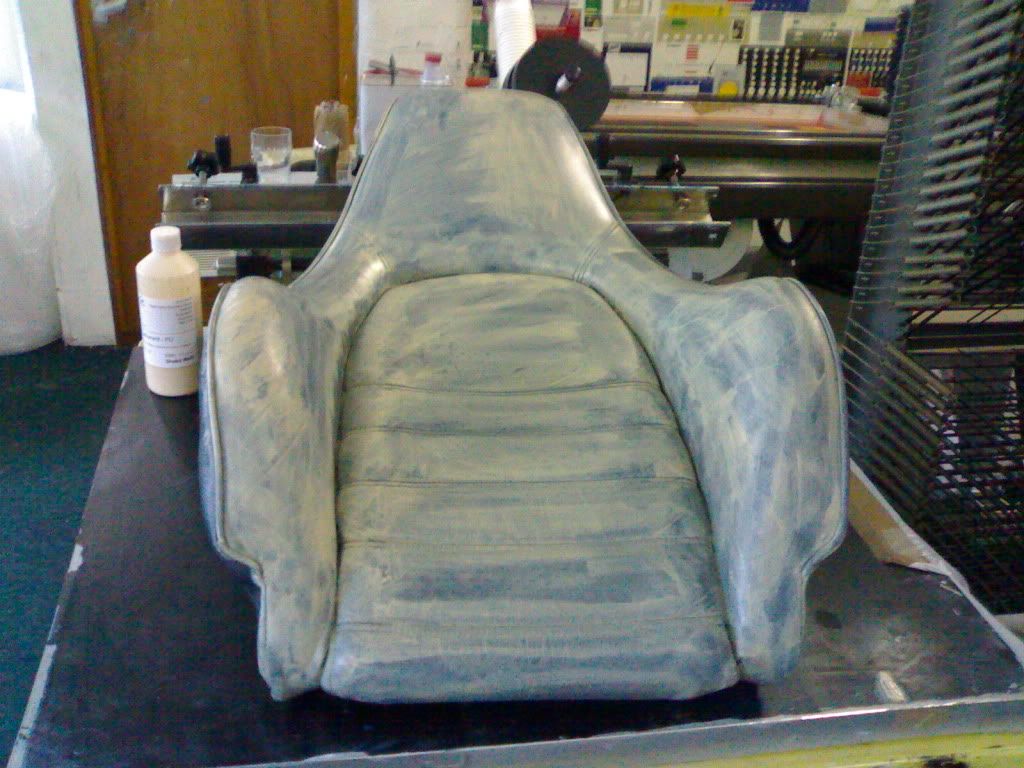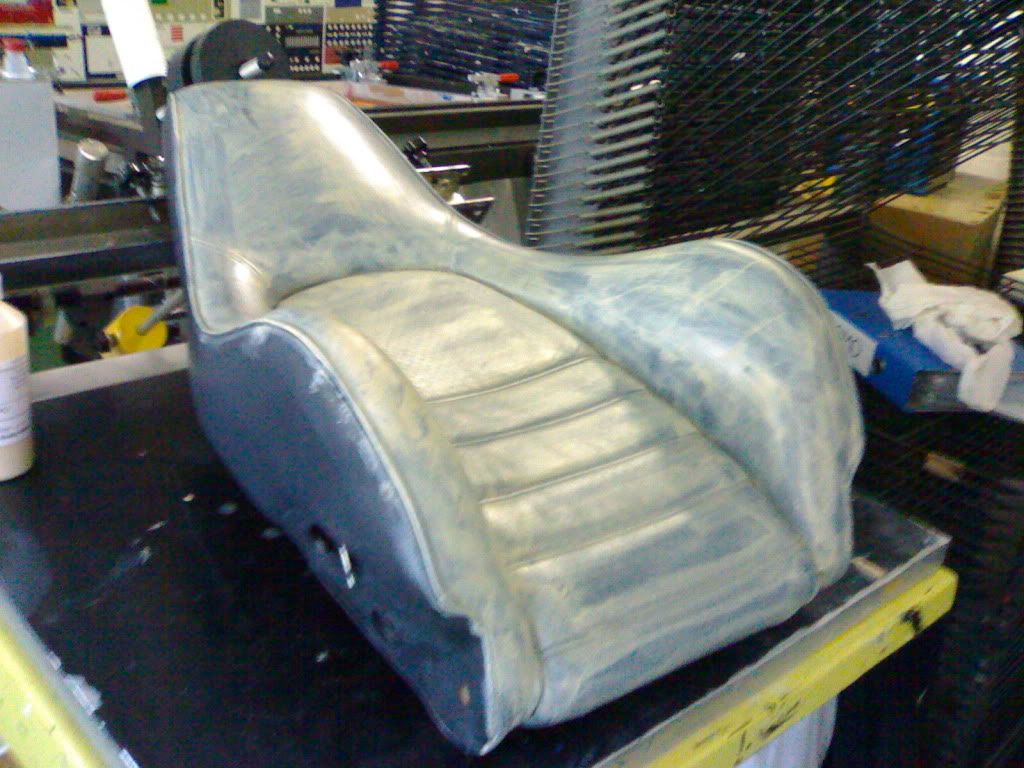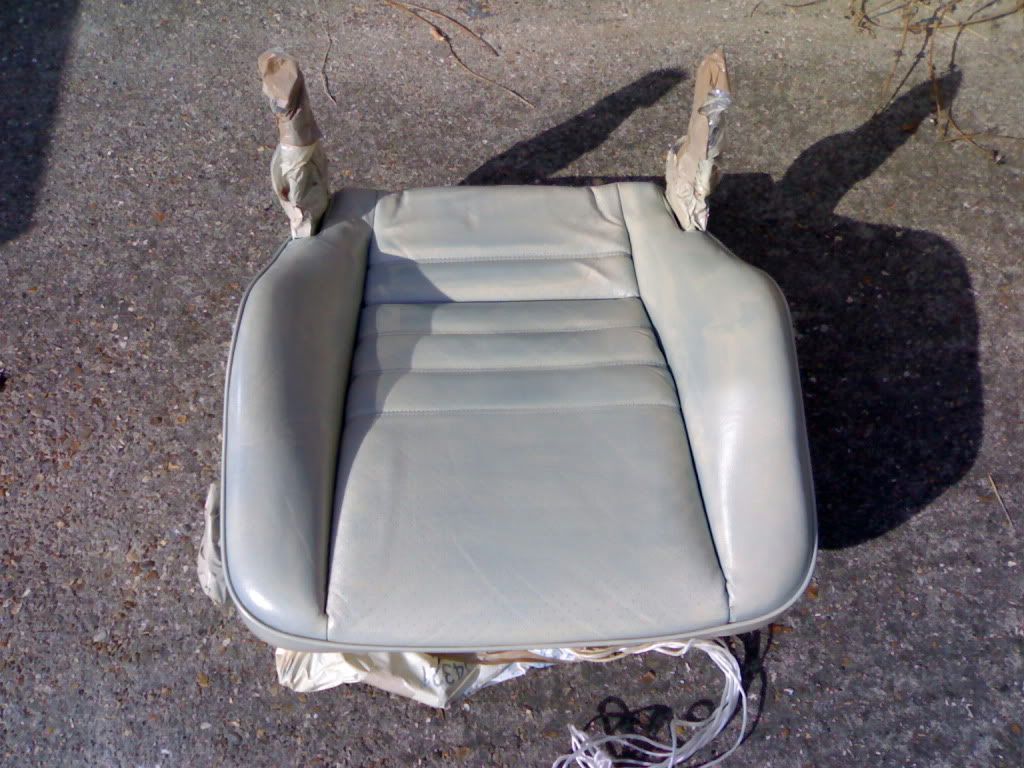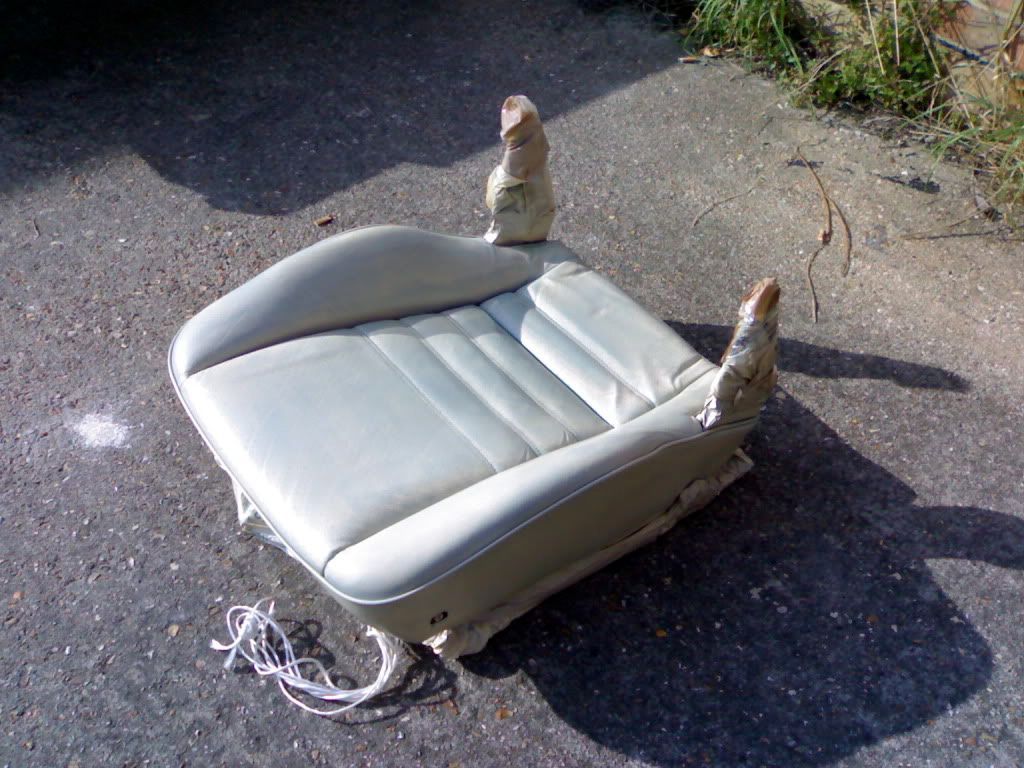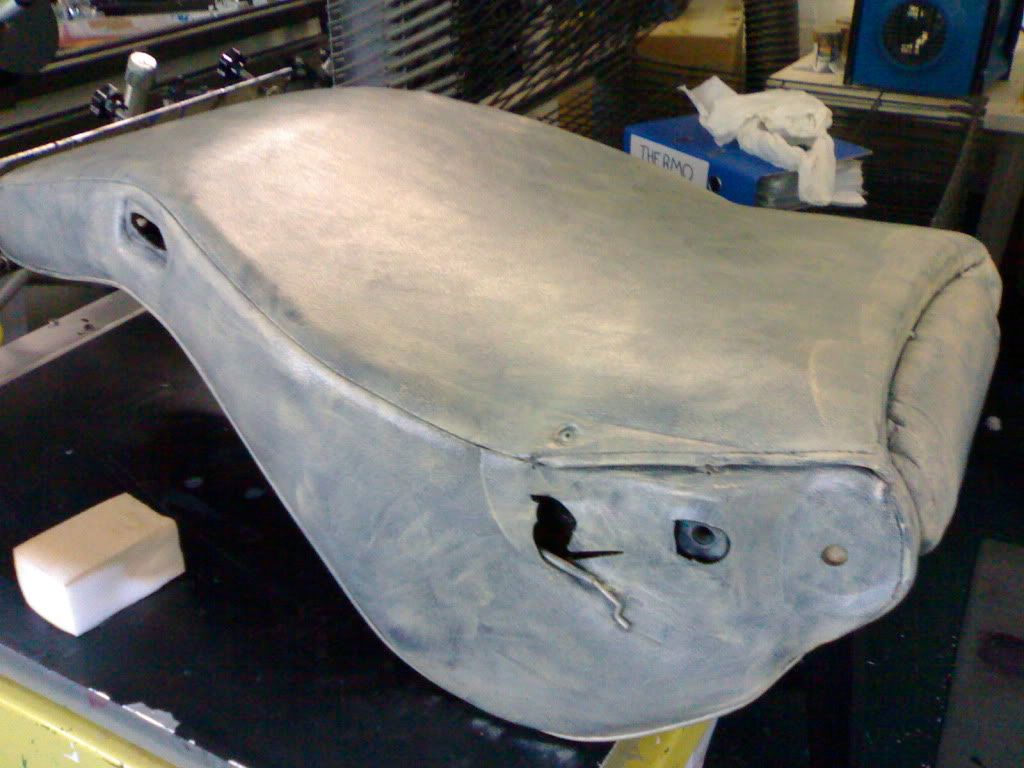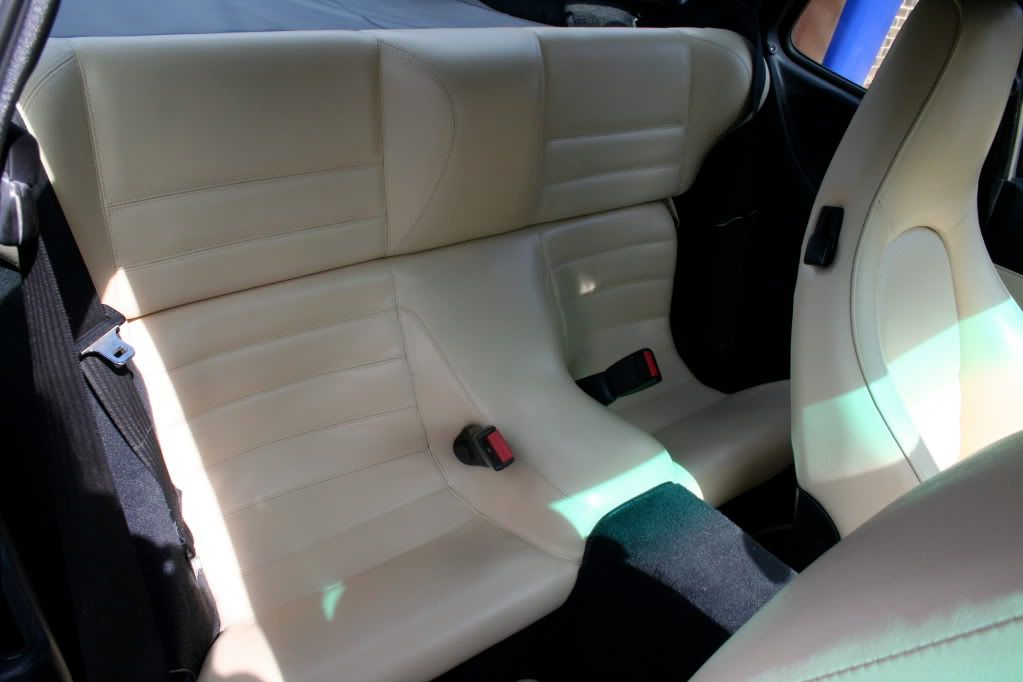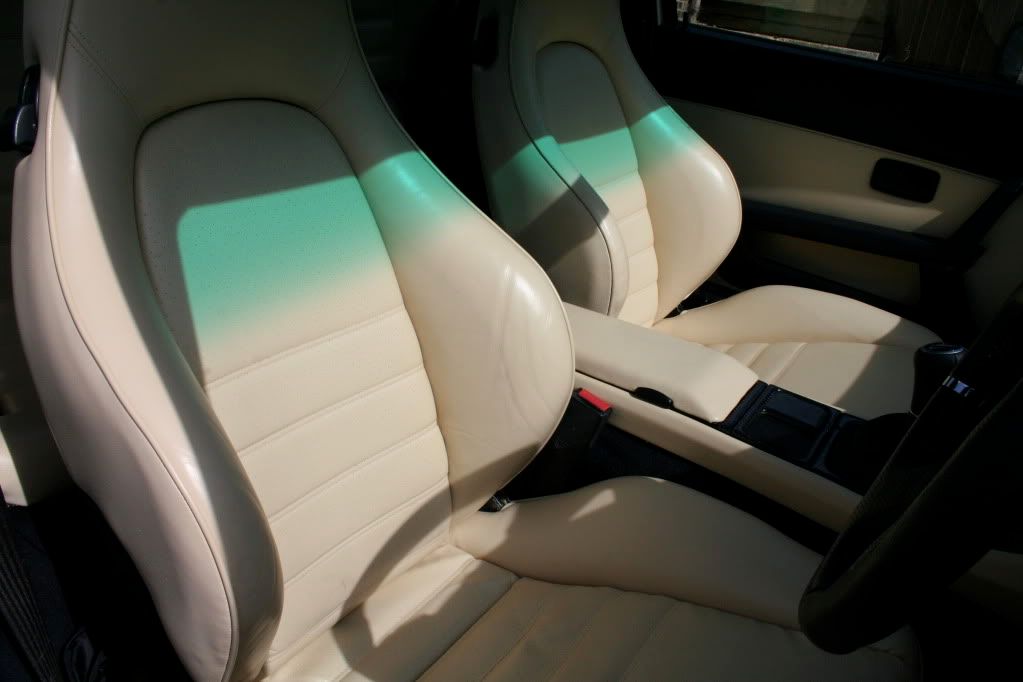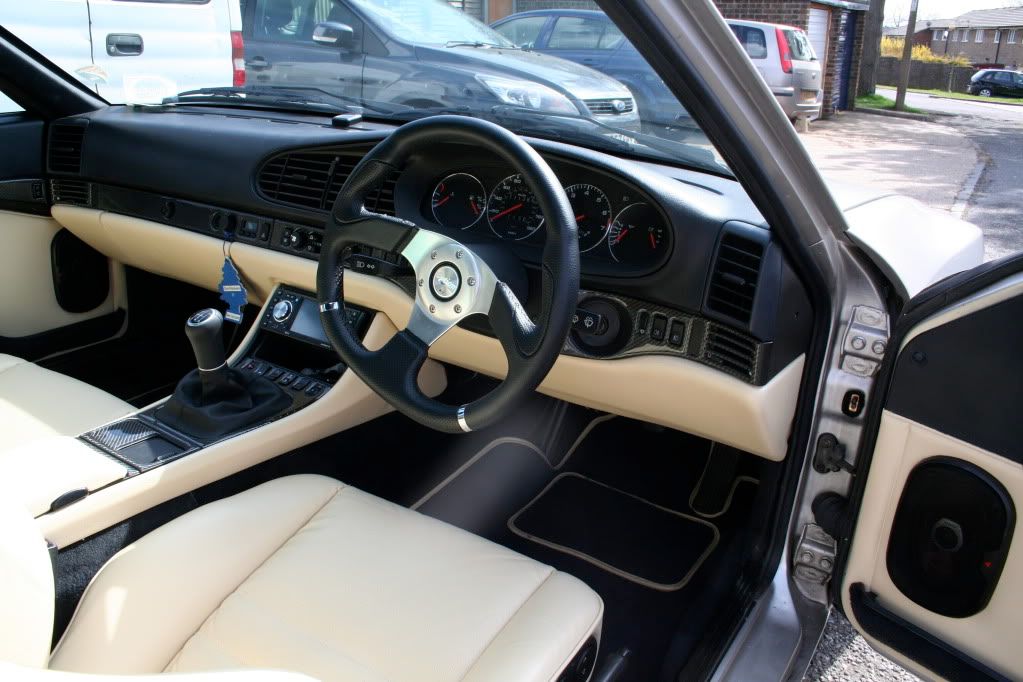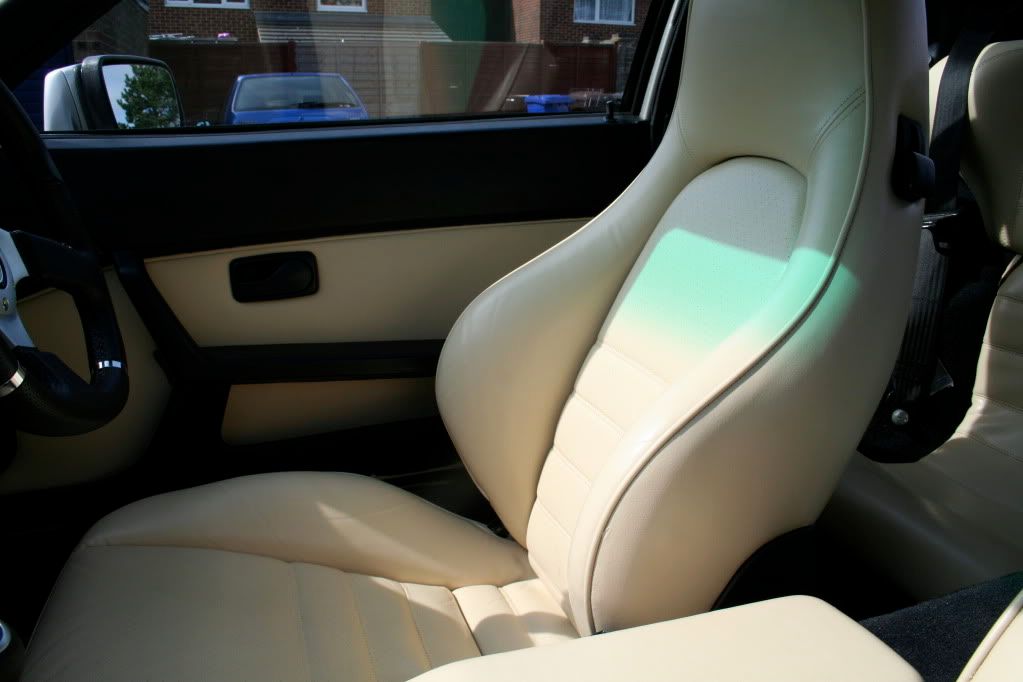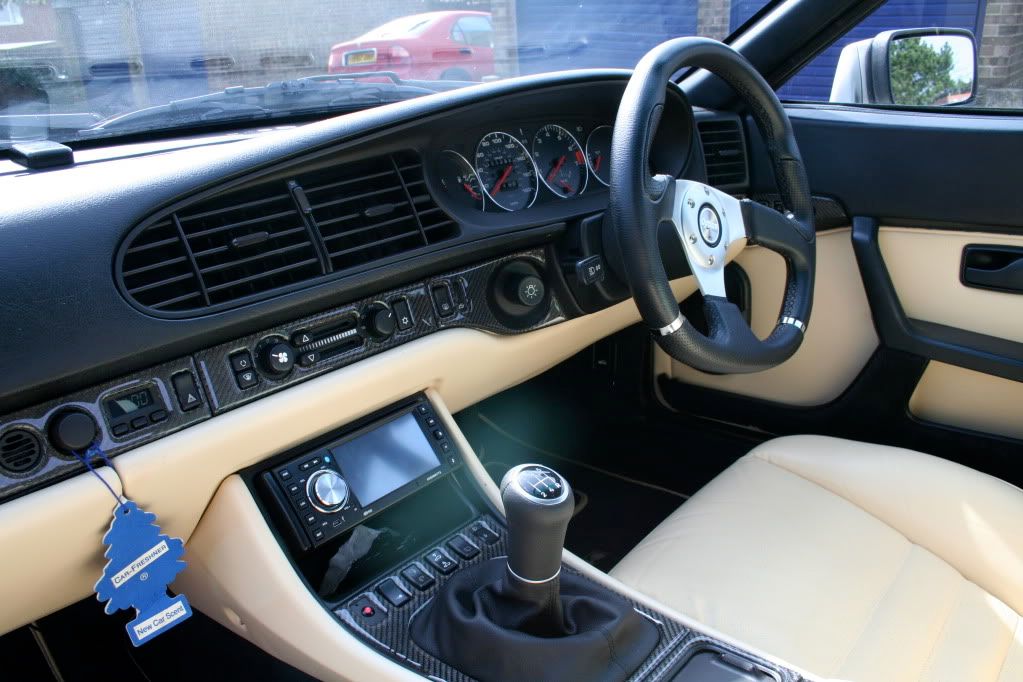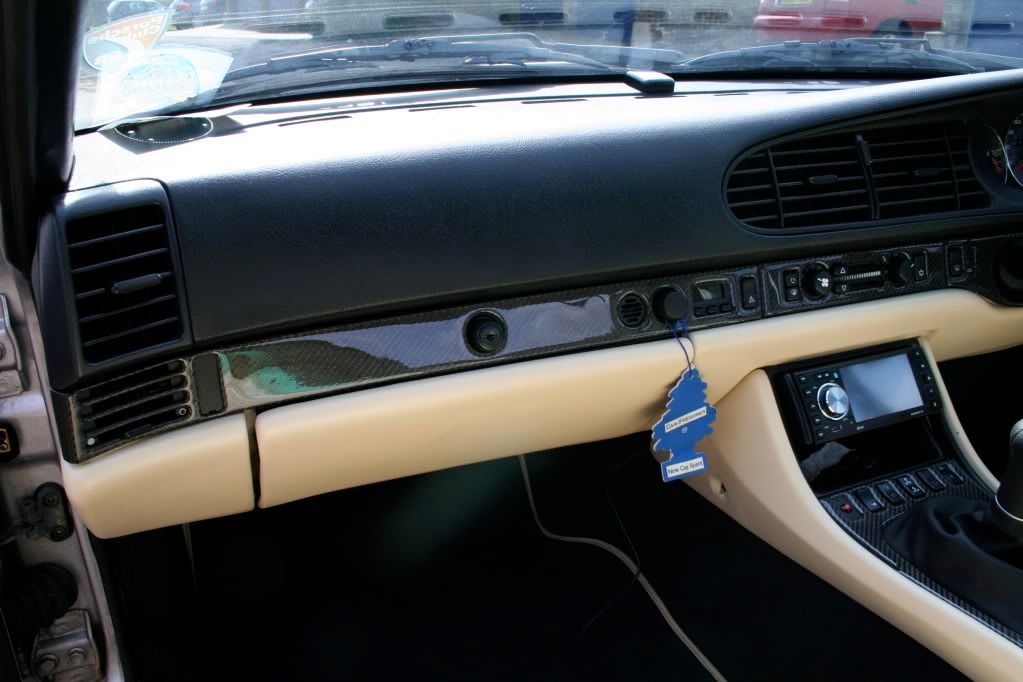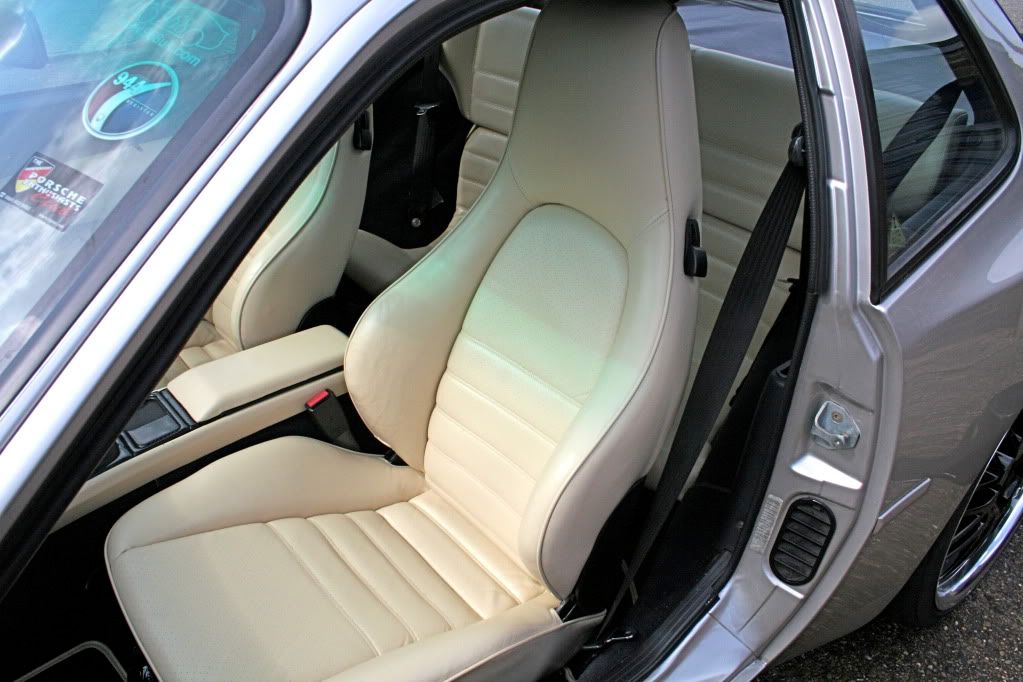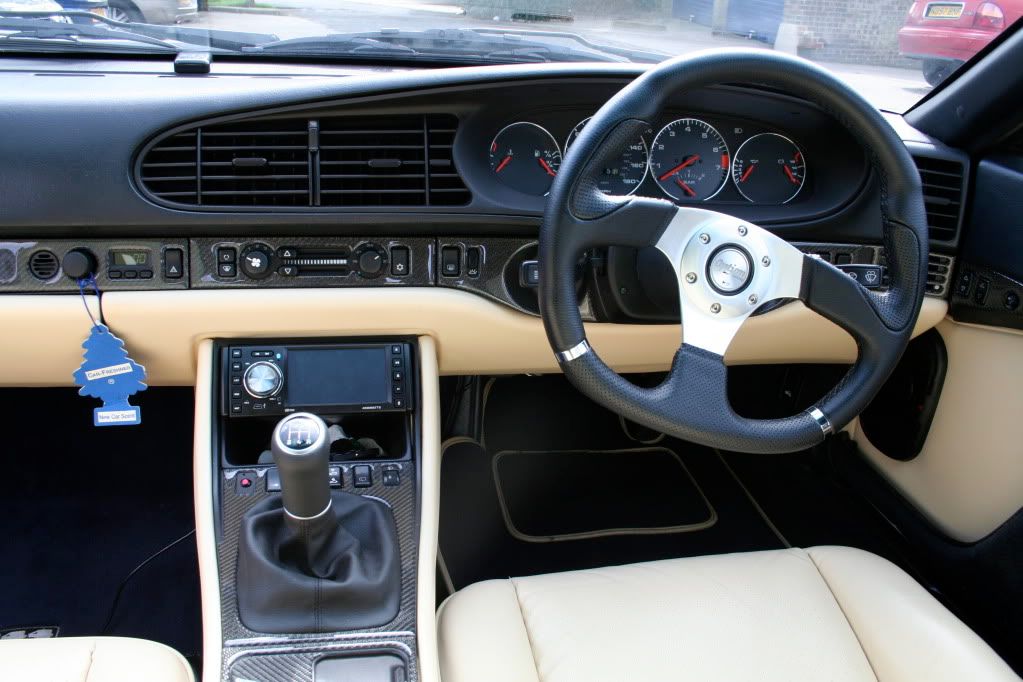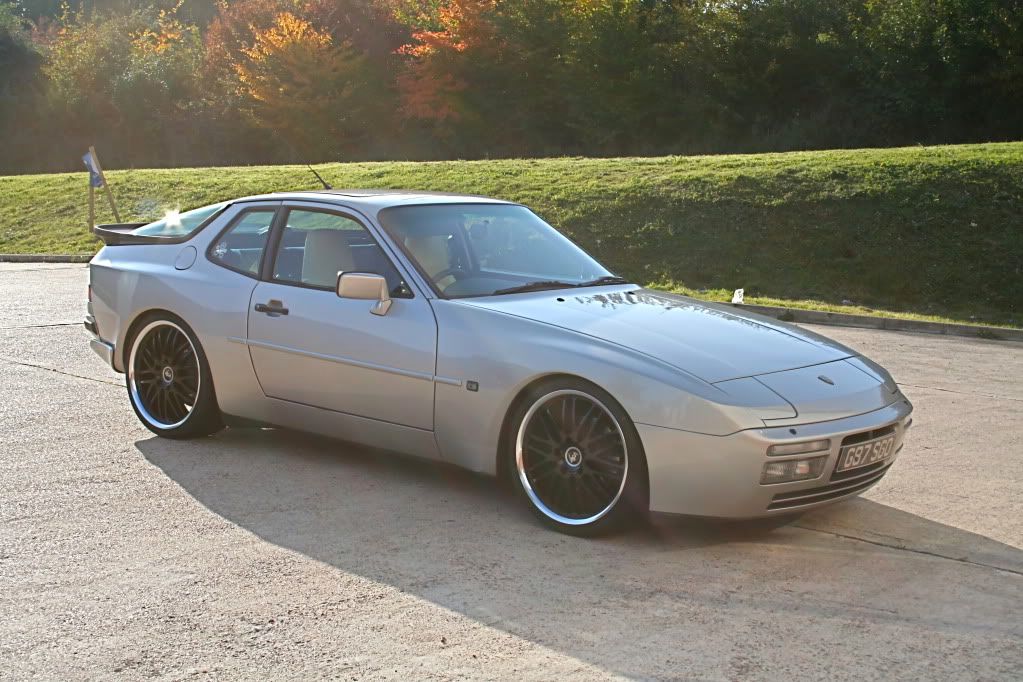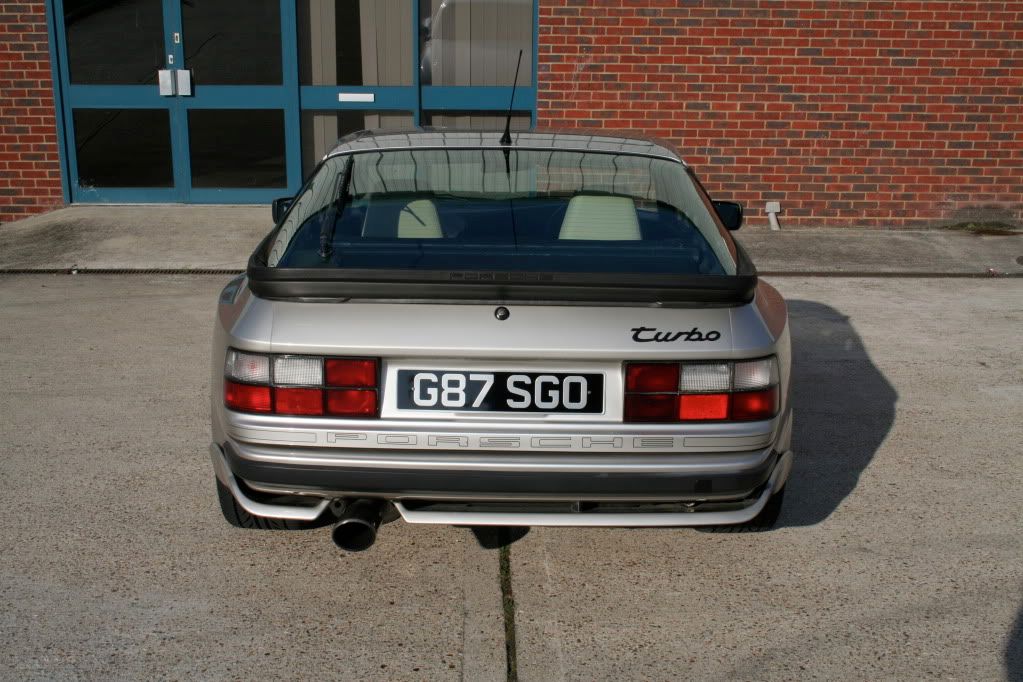 ---
Last edited by garylane; 07-20-2009 at

04:35 AM

.

07-19-2009, 01:52 PM

---
I'd be curious to see if the repairs @ rips hold together after being used.

07-19-2009, 02:11 PM
User
Join Date: Jul 2008
Posts: 27

---
I finished about four months ago and use the car at least once a week. Apart from a little damage to one seat beading while putting it back in the car, I've had no problems. The sealant appears to be very hard wearing as long as you do it properly and since I bought loads of die and sealant, I can always re-do them. As for the rips, the putty is really elastic even when dry and I could not pull it apart. As with all leather, I suppose it will wear with regular use. I purchased the kit from here
http://www.furnitureclinic.co.uk

07-19-2009, 02:32 PM

---
I've been toying with the idea of that antena for quite a while... Now I'm convinced... Beautiful car BTW..

Nice save on the interior... looks great... excellent craftsmanship... nicely done...

07-19-2009, 03:50 PM

---
Well I am IMPRESSED. Looks darn good.

07-19-2009, 04:19 PM

---
That looks really good. I've been (extremely) slowly attempting the same thing with my seats, but I accidentally watered down the dye too much and haven't been able to get full consistent coverage of the darker base color.

07-20-2009, 04:52 AM

---
HOLY ****!
Dude that is amazing! Good job!


07-20-2009, 10:37 AM

---
Hey....what floor mats are those?

07-20-2009, 02:56 PM
User
Join Date: Jul 2008
Posts: 27

---
Sorry not sure what floor mats are. They came with the car

07-20-2009, 03:25 PM

Beautiful Job
---
Uuummmmm...... the steering wheel is on the wrong side??? Heh heh, only kidding!
Your 944 is beautiful to the max. Congrats on the results of the job. I'm not too hip on the carbon fiber "look". I think it is because I have a fetish and I am addicted to the smell of hot leather and the smoothness of the texture. Could be from falling asleep in my recliner too often while drooling over the quality of work like you have accomplished!

.

07-20-2009, 03:59 PM

---
Very nice work on the leather. FYI I know a number of people in the USA who have used
Leatherique
with good results. Looks like a very similar product with almost identical prep.

07-20-2009, 04:08 PM

---
Looks great! I have a question. I have very minor bolster wear and the start of cracking...could this been done in sections? Meaning, would you have to do the entire seat? Could this be done without removing them?

Where did you get the shifter ****?

Thanks,

BO

07-20-2009, 04:11 PM

---
Yeah, the stuff available from leatherique can be done in sections. You send them a patch of the material that they then color match the dye to, so you could do only a section with the seat in the car. Mind you, it has to dry for something like 48hrs before you can use the seat, so the car won't be able to go anywhere, but you can do it.
Thread
Thread Starter
Forum
Replies
Last Post
924/931/944/951/968 Forum
Racing & Drivers Education Forum

Posting Rules
You may not post new threads
You may not post replies
You may not post attachments
You may not edit your posts
---
HTML code is Off
---