Update Me, Please

07-07-2019, 11:06 PM
Addict
Rennlist Member
Join Date: Oct 2012
Location: SW Colorado
Posts: 3,067
Likes: 0

Update Me, Please
---
I am on the threshold of re-entering the 914 world. This would be number 4, and a companion for my 991.

But the last 914 I owned departed in 1997. I suspect that most of the critical knowledge about inspecting and owning has not changed (rust in hell-holes and other typical locations, shifter slop, fuel line integrity, etc.). But what is different more that two decades later? Any rebuilding sources for ECUs? Other innovations?

Thanks!

07-08-2019, 09:11 AM
Addict
Rennlist Member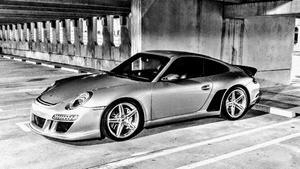 ---
Not much new to know other than that there are some better chemicals for converting, treating, and preventing rust, there's a new company called 914 Rubber that makes a lot of previously out of production parts, and other companies have created some upgrades like led lighting.

Welcome back to 914 ownership. 914 World is a much more active forum on the 914 than Rennlist.

07-08-2019, 11:39 AM
User
Join Date: Jun 2014
Posts: 640
Likes: 0

---
the good cars are now a lot more expensive, BK. That has the effect of dragging the really bad cars up, and convincing people to spend more money on crap out there. There are now many more reproduction parts made, but fewer originals available. It is not IMPOSSIBLE to correctly restore a 914.