3.2 distributor in a carbed 3.0 engine

07-05-2002, 03:28 PM
New User
Join Date: Jun 2002
Location: Winnipeg, Manitoba, Canada
Posts: 4
Likes: 0
Received 0 Likes on 0 Posts

3.2 distributor in a carbed 3.0 engine
---
I am converting a stock 3.0 engine over the Weber carburetors. The old distributor has vacuum advance so I cannot use it . I have a stock 3.2 distributor - 0 237 505 001, which has mechanical advance. Can I use this distributor without any modification?

07-05-2002, 04:10 PM
RL Technical Advisor
Join Date: May 2001
Location: Portland Oregon
Posts: 11,837
Likes: 0

---
Hi:

You cannot use a 3.2 dist in your 3.0 unless you change the crank gear on the 3.0 to the 3.2 one.

3.0's and 3.2 distributors turn the opposite directions.

07-05-2002, 06:20 PM

---
Steve's right ( as usual). You can use the 3.0 with vacuum advance, just run a vacuum line from the intake manifolds and swap the drive gear. If the intake manifold has a port for the brake booster you can "T" off that, otherswise drill and tap a hole for the connection.(with the mainifold off the car of course)
Another option is to go with a locked out distributor and an MSD ignition with a Vari-curve unit to advance and retard the igniton which will also eliminate the failure prone CD box. OR, go with a crank trigger and eliminate the distributor all together, no parts to wear out and no timing drift at high RPM.

Good luck !

07-06-2002, 10:25 PM

---
You should use the 78-79 ignition distributor. US or Euro will work for those years. Or even better, the 81-83 Euro, part #0237301009. The US distributors for years 80-83 will not work well unless recurved.

10-13-2013, 03:10 PM
New User
Join Date: Oct 2013
Posts: 1
Likes: 0
Received 0 Likes on 0 Posts

---
Resurrecting this thread from the distant past.

Regarding changing distributors, I've looked into the different drive gears and come up with 3 different part numbers for the pinion
93060242202 ( 80-83 ) fitted to distributor 0 237 301 009
93060242203-listed for the turbo
93060242402- 3.2 Carrera and possibly 964/993 twin head-reverse direction

Anyone know if these gears are all interchangeable and what the difference is between the first two PN's ?

Thanks

10-14-2013, 08:17 AM
Super User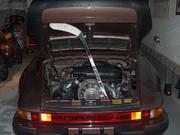 Join Date: Aug 2005
Location: Cambridge Ontario Canada
Posts: 22,874
Likes: 0

---
Well the difference between first and last is easy they are designed to spin the dist. in opposite directions.

The turbo, I'm not so sure which way it turns, and maybe it is more robust?

My guess is none are interchangeable as they have different part numbers.
001
,
0237301009
,
0237505001
,
237
,
32
,
505
,
911
,
brakes
,
carburetor
,
distributor
,
drill
,
dsitributor
,
ignition
,
intake
,
line
,
manifold
,
porsche
,
vacuum