Hi / Lo headlight Switch repair thread

08-19-2009, 12:03 PM
Addict
Rennlist Member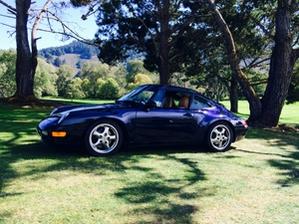 ---
I got my JWest relay kit in. Here's a crummy pic, but it is well done-all connectors in place and the two relays are attached to a bracket for mounting to the car. Not bad for $25 when you look at the convenience factor.

08-19-2009, 06:22 PM
Super User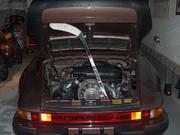 ---
Very cool Ed. if they have you detatch the yellow and white wires on the fuse block and hook them up to those yellow and blue scre in connectors, then take the yellow and white wires from the relay and put them in the vacant spot you just made in the fuse block. then the configuration is exactly the same as what I did on mine.
The only dfference is I used a small screw in terminal block .
Which reminds me,I have to go find a better ground.

08-22-2009, 02:52 PM
Super User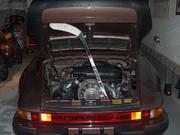 ---
doesn't change the issue that you are still running up 8 amps through the switch, will make sure you have better contact though as a poor contact will heat up and melt the switch. I think it os worth getting in their and cleaning the contacts to make sure you have good conduction.

08-23-2009, 11:12 AM
User
Join Date: Aug 2009
Posts: 10
Likes: 0
Received 0 Likes on 0 Posts

---
Was not a short fix, was the cause of the fault.

The bar had slightly bent over 20 years, if you look at the posted pictures, you can see that one has a slight curve too.

No sign of overheating on my switch, contacts still coated with no piting.

08-23-2009, 02:48 PM
Super User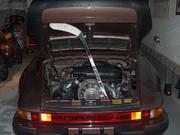 ---

08-24-2009, 08:41 AM
User
Join Date: Aug 2009
Posts: 10
Likes: 0
Received 0 Likes on 0 Posts

---
Yes I did read the thread.
Would have thought it was clear, but, I suppose it might not have been

. The Silver bar that pivots to operate the main, dip contacts had begun to bend slightly on mine. This meant that, when on dip, the main beam contacts were still made.
By straightening the Silver bar, ie the operating bar, the switch now operates as normal.
I have no sign over overheating. Uses the standard H4 lights, but the car has only done 24K miles so may not have had the use of others.

08-24-2009, 03:51 PM
Super User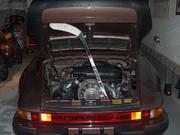 ---
Ah Gary so your problem condition was "high beams on all the time" . as you were unable to push off the contact to the low beams. The silver actuator bar on mine was pretty straight but i can definitely see that causing this condition.
did you bend it with the bar still in or did you remove it ? I can see trying it with the bar still in could be high risk as those fingers holding it in are very fragile.
---
Last edited by theiceman; 08-25-2009 at

10:30 AM

.

08-24-2009, 04:01 PM
I haddah Google dat
Rennlist Member
Join Date: Nov 2008
Location: Fresno, CA
Posts: 11,511
Likes: 0
Received 0 Likes on 0 Posts

---
The headlight relay modification is probably still worth it, even if the switch is now repaired. I feel like a hypocrite saying this, because I have never had a Porsche light switch fail in what, 24 years? I just did the relay mod after driving the 911 almost daily after 7 years. I can see why someone would feel it's not needed, but on the other hand, those contacts do see wear. Halogen bulbs create a lot of heat in the electrical contacts if they are not tight. And automotive contacts can loosen with age, heat, vibration, etc.

08-25-2009, 03:28 AM
User
Join Date: Aug 2009
Posts: 10
Likes: 0
Received 0 Likes on 0 Posts

---
I bent , er I mean I straightend the bar with it in the switch, with the switch removed but still wired in (battery disconnected !).

I cleaned the contact while I was at it, a high resistance, coupled with the highish current would be what causes the heat. I imagine that number of operations has a significant bearing on wear on the contacts coating and increasing its resistance.