NEVER buy a Husky floor jack!

04-24-2007, 12:13 PM
User
Join Date: Feb 2006
Location: Boulder, Colorado
Posts: 237
Likes: 0
Received 0 Likes on 0 Posts

---
Actually I love the jack that came in front of the car. It is totally cheap, but it really works well. It has a rod that goes in and then lifts when you turn the crank. Someone should design a more substantial unit that is a little easier to use. The idea is perfect for jacking the car up.
Or maybe an adapter for the porsche, "stick" jacking system. I think that would be awesome.
But I learned how to use that pad now. I have about 4 that came with the car, and they bothered me when I tried to use them on jacking the car up. What came with the car is a set of 2 ton jack stands. I previously have a set of 5 ton jack stands. use the 2 ton up front and the 5 ton in the rear. Totally keeps my car looking like something from, "back to the future."


04-24-2007, 01:10 PM
User
Join Date: Mar 2002
Location: Greensboro, NC
Posts: 918
Likes: 0
Received 0 Likes on 0 Posts

---
Originally Posted by Jay Laifman
On those jack pads, those things that are a square bar with a round plate welded on them, interestingly as I understand it they were designed to be put in with the round plate on the verticle plane. So, as the jack lifts the car, the round plate rotates in the cradle of the jack. This is even how it's pictured in many ads. But, there are also lots of ads out there that show the plate horizontally, which is how I used it for many years until I found out the correct way to use it.

Oh, and yes, I use it whether I need to get to front or rear up.
Just a heads up for those that want to try the jack pads in the vertical position: Make sure you have ample clearance from the rocker panel! I was going to lower my car yesterday (she's been on jackstands), so I thought I'd check out this method, and at least on my car, with the jack pad inserted all the way, the round portion of the pad was in contact witht the rocker panel (each side), and I'm sure would have marred or scratched the rocker panel if I hadn't noticed it. I went back to the way I've always done it, but just wanted to warn others to pay attention.
Keith
'88 CE coupe
---
Last edited by KC911; 04-25-2007 at

08:01 AM

.

04-24-2007, 06:00 PM
Addict
Rennlist Member
Join Date: Jun 2001
Location: So. Calif.
Posts: 421
Likes: 0
Received 0 Likes on 0 Posts

---
I purchased the same jack from Costco last year. It's lighter than my hand-me-down, China-made cast iron version that lasted more than 20 years.
You may have a different perspective, but compared to my previous jack, the descent control is a little on the sensitive side. I also must apply more weight on the handle to lift the same amount of weight; thus the lifting capacity is not the same as my old one. There's a trade off between the lift rate and lifting force.
However, it is easy to maneuver and seems well-built. Costco also stands by the products they sell, so buying this was a conservative risk.
Sherwood
Originally Posted by Chuck Jones
Last week I went and bought the Costco aluminum ARCAN 2 ton race jack. It's a really nice piece of equipment...even tho it's aluminum, it still weighs in at right at 50 pounds...so it's beefy, but still manageable.

What I really liked is that the minimum height is 3.5 inches, which gets it under my 930 as well as the other one. The workmanship is great, and for you guys with the super clean garages, it's esthetically pleasing, and comes with the built in hard rubber pad in the steel cup, and a foam bumper guard around the jack handle....and today I was at a professional racecar rebuilder's shop, and saw that he had the exact same one....said he bought it from Costco last year and that it stood up better than his Craftsman. It was beat to $hit, but has kept right on tickin'. To me, that was an endorsement to see that it had stood up and was hanging in there after all that abuse from a guy who used it daily.

The jack has a max lift range of 19.5 inches, and can hit the top in 6 pumps. I would encourage you folks to go check it out....right now they're going for $99.

04-24-2007, 06:03 PM
Super User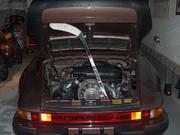 Join Date: Aug 2005
Location: Cambridge Ontario Canada
Posts: 22,874
Likes: 0

---
I would never use my green dot jack from the car, to me it looks way to flimsey to be holding up my car. To each his own I guess... good tip about the jack pad though .. I guess the guys selling the square ones just sold there last one to a renlister :-)

04-24-2007, 11:28 PM
Addict
Rennlist Member
Join Date: Mar 2005
Location: Southwick, MA
Posts: 986
Likes: 0
Received 0 Likes on 0 Posts

---
I have a Husky jack and have no problems at all. I have had it for 5-6 years, just used it the other day, lowers car slowly no problem. Yours must of had some sort of defect. I have the Husky jack-stands as well and they are pretty heavy duty for the price.

05-02-2019, 02:32 PM
New User
Join Date: May 2019
Posts: 1
Likes: 0
Received 0 Likes on 0 Posts

Not to bright
---
yes from what you said it sounds like your the only piece of crap that needs to have your wife do the work on the car. God I hate fools that blame the tools and not their own stupidity
Originally Posted by
Oshin11
Tomorrow I am returning this piece of
[email protected]
and getting myself a craftsman floor jack. The release valve on this poorly made jack is either on or off. It has excellent life but lets just say that lowering my car was a very scary experience. It dropped like a rock. I had jack stands about .5 inches below where the floor jack was holding the car so luckily the car dropped onto the jack but didn't flip them over. I am returning the Husky floor jacks as well, I don't trust the brand name anymore. Going to get myself a nice aluminum craftsman jack. Also I am not completely sure as to where to lift the car from the front. The 101 projects book does not have a very good picture where to lift from. I cannot locate the A-Arm mounting points. It is clear where to put the stands once the car is up but does anyone have a picture of where I should be lifting from?


05-02-2019, 04:24 PM
Addict
Rennlist Member
Join Date: Nov 2005
Location: Peoria, Illinois
Posts: 115
Likes: 0
Received 0 Likes on 0 Posts

---
Dude, you just join, and this is your first post? Ripping some guy for a post he made TWELVE years ago? How does you digging up this thread and calling the OP a "piece of crap" do anything to move the dialogue forward? And, the added hilarity of it being your first contribution.



05-02-2019, 05:20 PM
Super User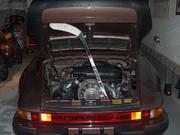 Join Date: Aug 2005
Location: Cambridge Ontario Canada
Posts: 22,874
Likes: 0

---
wow this was a nice walk down memory lane though , not many of those guys are even still here. Most have moved on to Pelican or sold their cars. This thread is 12 years old ... wow !!