The Post Pics of 356's Here Thread!!!!!

04-01-2005, 12:58 PM

There goes nothing
---
Couldn't help myself, I had to fire one email about the state of 356-talk. I wonder how much crap I'm gonna get for it ;-)

04-01-2005, 04:12 PM
Mother Superior :)
Lifetime Rennlist
Member

---
Oh my GOSH!!!! That was you????

So far I haven't seen any replies.... yet.
356Talk hasn't been too friendly lately, has it? That's sort of sad. The Guru's really need to help the young ones and not just tell them to go buy the book, or that this has been discussed at great lengths in the past yada, yada. Maybe they just don't care what happens to their cars once they are gone. What a terrible way to feel. I hope I NEVER get that way.
JoAnne
Here's "SUNSET" from Tennessee:

04-01-2005, 04:33 PM

---
Still not a reply ;-) well, 2 private cheers...

I suppose time is on our side, eventually ;-)

04-01-2005, 06:20 PM

---
Dear RJT 993, your Avatar is cool big time!!!

My contribution to this great thread...[/IMG]

04-01-2005, 06:44 PM

---
Ah, I know where that second one came from Pedro ;-)

I might even have a reverse angle ;-)

04-02-2005, 01:53 AM

---
Yeah Greg...I'm still too much in love with the red 904 in the "covered parking"...

Take care...

04-03-2005, 10:20 AM
Mother Superior :)
Lifetime Rennlist
Member

---
Pedro, Nice car!
Maybe more folks will also send pics.....
JoAnne
North Texas Tub Club visits Hot Springs Nov. 2003. This was across the street from our house. The neighbors went Nuts. They are used to seeing Porsche's parked at our place but not 15 356's!!! They LOVED it!

04-04-2005, 07:34 PM
Mother Superior :)
Lifetime Rennlist
Member

---

04-06-2005, 12:40 PM

More photos - restored A coupe and a Convertible D
---
This Fjord Green A sunroof coupe just got on the road after a 4 year restoration and is shown here at the 356Car club meeting last week (San Mateo, California). I'm not the owner, but I wish I was. Yes, it has C discs, hence the C wheels.

There is one photo showing some of the 356s that belong to members of 356Car, this is the hotel parking lot where we have our monthly breakfast meetings. Typically we get about 20-30 cars when the weather is fair.

The photos of the stone grey Convertible D is my car.

04-06-2005, 12:48 PM

---
both cars are great! i love the conv d.

04-06-2005, 01:25 PM

Cool
---
Inspiration to go fix up my own fjord green car (with a crappy interior ;-)
Funny how that color can look different in the light, or can go from nice to downright yucky...
All are the same car !
Some days I like it, some days I want to repaint it ;-) Thankfully paint is expensive !

04-06-2005, 03:42 PM
Addict
Lifetime Rennlist
Member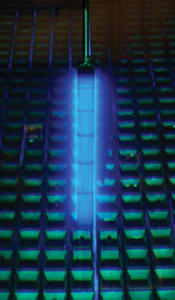 Join Date: May 2001
Location: Hotlanta - NE of the Perimeter
Posts: 11,030

---
Hey...is that you Barry? More pics of that 'D' if you please!


04-06-2005, 06:33 PM

---
Jay, yes, that's me, Barry Brisco and D owner. Here's some more photos. I have to take some new pics, as I've gone back to original style silver painted 4.5" wheels, and I have a new VDM wood wheel installed. I also just had my engine rebuilt and it's looking pretty clean now.

Greg, don't worry about the way your car color changes in your photos, we all know that Fjord Green is an awesome color! <G>

Does anyone know whose silver T1 A coupe with louvered deck lid is in the photo that Jay posted? Very cool car. Love the beehives.

Barry

04-06-2005, 08:09 PM
Addict
Lifetime Rennlist
Member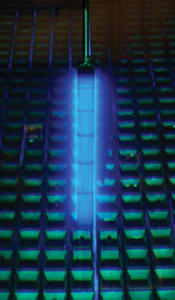 Join Date: May 2001
Location: Hotlanta - NE of the Perimeter
Posts: 11,030

---
Barry -

Wellllll....as a matter of fact there are at least 3 people who visit this forum that know about the car in the pic that I posted.

That is Roberet and JoAnne's car. I found the pics on a CT 356 website that documented the ECH last year. Thought I'd post the pics here since I don't know if they've seen these pics of their car.

Only reason I knew to suspect it was you is a subscribe to the 356 email ist, and have checked out your web page. Darn nice 'D' you've got there.

<green with envy>

04-16-2005, 01:32 AM
Mother Superior :)
Lifetime Rennlist
Member

---
Hi Guys! I was sort of busy Posting a gazillion pics on the Gulf Coast Holiday thread and sort of ignored this one until just now.
Yup, that is our Beast "BadMax".
Barry, I think we know each other. Robert and I moved from Southern Cal to Arkansas 5 years ago. We used to go to all the WC Holidays, North Meets South and the 356Club Fall Festivals etc. We still have the Red C Euro Coupe we had then. We also have Max, who we picked up in California in February of last year. We have continued to make him "Badder" than he was when we bought him (which was already pretty darn Bad!!!).
I have to tell you, I Love your D and so does Robert. Stone Grey is one of our favorite colors. I also LOVE Fijord Green. My ultimate dream is to find a Fijord Green Speedster one day

JoAnne Trinkle
The one day it snowed last year was the day they delivered Max!!!
and finally Our "Helga".....
Thread
Thread Starter
Forum
Replies
Last Post

Posting Rules
You may not post new threads
You may not post replies
You may not post attachments
You may not edit your posts
---
HTML code is Off
---