Early 944 wheel/tire fiting..

05-22-2002, 11:02 AM
User
Join Date: Apr 2002
Location: Colorado Springs
Posts: 51

Early 944 wheel/tire fiting..
---
I have an 84 944 and i would like to go with larger tires and/or larger wheels. The two main options i'm considering are either going with 225-50-15's on the original cookie cutters. Or, buying some 16" phone-dials with the proper size tires already fitted from a 951. Would the 225-50-15 size work on the stock 15" rim, or would it be TOO small? I do realize that it will be slightly smaller, however my calculations say by only 1.6cm. What sort of size could i run up front? The stock 215/60 possibly? And, does anyone know if the 16" phonedials from a 951 would work w/o spacers? I would like larger rolling stock, however i'm a student on a budget, which prevents me from going with anything too costly.
-Aston
84 944 (Oil leak free, baby! Yeah!)

05-23-2002, 08:07 AM
Addict
Lead Rennlist
Technical Advisor
Rennlist
Lifetime Member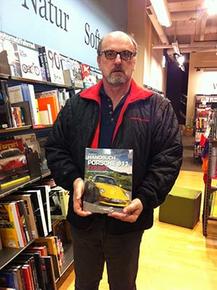 Join Date: May 2001
Location: Parafield Gardens
Posts: 8,027

---
Dear Aston,
If you can arrange and pay for the shipping from Switzerland I am prepared to give you a set of 7Jx15 phone dials. These wheels were the Swiss 944s only and have a 951 part number. Manufactured in 1984. They already have a worn out set of 215/60 Pirellis installed so the tyres need replacing. The wheels need cleaning up a bit but they have the correct offset (leave your existing spacers fitted)and you can install 225s on them if you wish but lower profile is recommended.
Tis up to you. Free wheels and tyres you pay shipping.
The other alternative is to look for a set of aftermarket wheels which are much cheaper than originals. I had as et of MSW (OZ racing) 16 inch wheels installed on my daughters 944. Running 205s up front and 225s on the rear. Very nice.
Ciao,
Adrian
911C4

PS: You can drop me an email rather that doing it online via the forum. Certainly will be quicker.