FS: 997.1 GT3RS - RSGreen (Kermit)

03-14-2019, 05:42 PM

FS: 997.1 GT3RS - RSGreen (Kermit)
---
Year: 2007
Make: Porsche
Model: 911
Mileage (numbers only please): 26900
Color: RSGreen
Price (no $ sign please): $205000
Private or Dealer Listing: Private Listing
Location (Region): Midwestern
Body Style: Coupe
Transmission Type: Manual - 6 speed
2 or 4 Wheel Drive?: 2 Wheel Drive
Engine Type: Fuel Injection
Stereo System: AM Radio

Hello Rennlisters! I'm reluctantly selling my 07 GT3RS in RSGreen. I actually recently bought this around September 2018 from another RL member (erikerik) but with some recent investments coming up and me having a limited amount of space.. 1 of the vehicles has to go. I would have put my NSX or Hako up for sale but i just recently finished a long project with them and haven't had time to thoroughly enjoy them.
As erikerik stated before the car is not a 100-5000 mile vehicle BUT it most certainly looks like one. The vehicle had a clear bra early on and i just redid it with a Full Front clear bra. The vehicle had new sparks and fluids done in Feb 2018. I added the Sharkwerks center bypass with Sharkwerks larger exhaust tips as well (Still have stock ones). Before the purchase of this vehicle from Eric, I did a PPi with Rstrada in CA and the report came back A+, Rstrada stated the vehicle does not look like it has any abuse and also did a paint meter throughout the whole vehicle showing it's all in factory spec.
The car has ZERO over revs in any range which was a major plus for me and also a clean Carfax/no accidents. I wanted this exact vehicle for awhile especially in this color but the ones that were popping up had low miles with an extremely high price tag. I thought this was the best of both worlds as the paint/condition was pristine, zero over rev, miles made me feel less guilty on driving, and price wasn't absurd.
Before purchasing the car and doing my due diligence, i recall that the RSgreen for 2007 had only 25 delivered to the U.S. I could be wrong but it was a low amount. I didn't know how amazing RSgreen was until i saw it in person, pictures never do this car justice. The last 1-2 months have been extremely difficult as i've been juggling this idea but ultimately think its for the better.
Please PM if you have any questions and if you need more information/pictures. I'm asking for what i paid for it $205,000 - I've spent around $5000 with the additional clearbra, exhaust components, ceramic coating etc. My loss is your gain.
Here's the option list:
PCCB's
Full Leather
Chrono Package Plus
Bi-Xenon
Navigation
Center console painted Green
MSRP: 144,685
here's the previous for sale ad -
https://rennlist.com/forums/vehicle-marketplace/1098291-kermit-for-sale-green-997-1-gt3-rs.html



03-14-2019, 08:21 PM

---
The "want factor" is VERY high - GLWS!!!

In related news, this car will provide a great "litmus test" of sorts for the current state of the GT car market, two years ago it would have sold in minutes at this price.

03-15-2019, 09:04 AM

---
Great seller and beautiful car.
__________________
Burt Strange - CEO & Founder
Cell: 404-429-9006
[email protected]
Jonathan Hull - Partner
Cell: 404-918-6344
[email protected]
2011 PTS Red GT3 RS
2016 PTS GT3RS Mexico Blue
2016 GT4 GT Silver
2004 GT3 Black
2007 Cayman S Race Car 3.8L

03-15-2019, 12:57 PM
Addict
Rennlist Member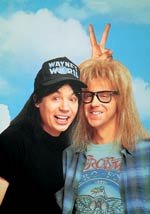 Join Date: Sep 2003
Location: Burlington/Barrie/Marco Island, Florida
Posts: 5,120